The latest of Delta Faucet's bi-annual Homeowner Index surveys found that homeowners are remodeling their kitchens ahead of the summer entertaining season.
The survey found that nearly half (46 percent) of all respondents were most likely to remodel a kitchen over other rooms in the home, with one quarter planning to spend over $20,000 on the remodel. Twenty-five percent planned to renovate a bathroom.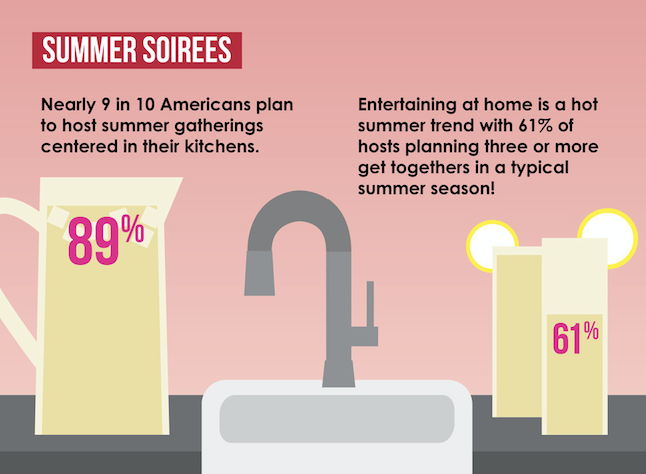 Photo: Delta Faucet
Despite modern design trends, traditional style remained most popular among respondents, with 40 percent choosing the option. Traditional was followed by contemporary design, at 34 percent. Stainless steel was the most popular finish (58 percent), followed by nickel (23 percent), chrome (20 percent), and matte black (19 percent).
The greatest pain points that homeowners face include slow drainage in the sink or tub (43 percent), rust or hard water buildup on fixtures (34 percent), and loose towel bars and toilet paper holders (27 percent).
"At Delta Faucet, we understand the kitchen is the heart of the home. We continuously strive to innovate our products and technologies to make life easier and meet consumers where they are in terms of design and functionality," says Susan Fisher, vice president of marketing for Delta Faucet. "This survey sheds light on how homeowners feel about their homes during a pivotal time for home improvement, just before summer entertaining begins."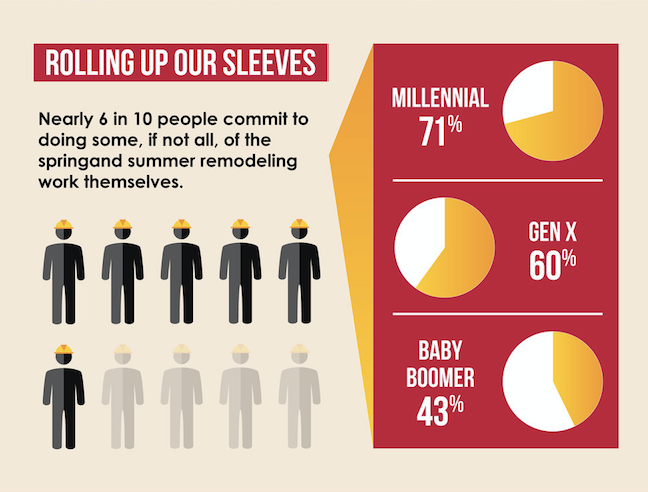 Photo: Delta Faucet
With summer entertaining as popular as it is—89 percent of respondents said they would host at least one gathering this summer—it is no surprise that homeowners are choosing now to renovate. Over half of all respondents (56 percent) said they would do at least part of their planned spring remodeling themselves. Millennials were the most likely DIYers, at 48 percent.