Exmore, Va.-based New Ravenna says its new KIDDO: Wunderkammer Edition collection of tiles explores the essence of childhood and is fabricated by hand from myriad elements, including stone, brass, aluminum, and 24k gold.
"The idea of a Wunderkammer, otherwise known as a wonder room, has always delighted me," says New Ravenna's creative director, Cean Irminger. "Essentially a trove of fantastic curiosities from the natural, scientific, and artistic worlds, it's a collection that by its nature draws one in to look closer, to try and discover the story of each object. The aim of the KIDDO collection has always been to entice viewers and transport them to a place of childlike wonder."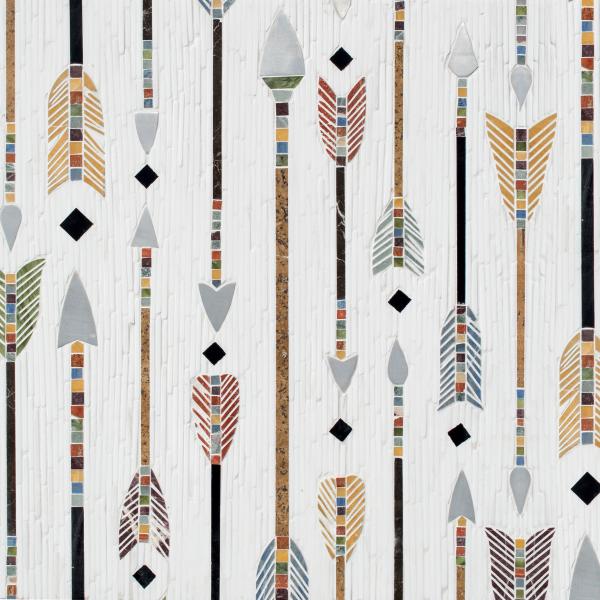 Arrow Rows
This collection of mosaics are available in six whimsical designs and is fabricated by hand from a combination of elements that include stone, brass, aluminum, shell, antiqued mirror, and jewel glass. Arrow Rows is an homage to Irminger's father who is a world-class arrowhead hunter, the company says.
Wunderkammer includes a variety of other child-friendly designs, the company says. Caroushell features seahorses and rococo shells that transform a traditional brocade into a maritime adventure.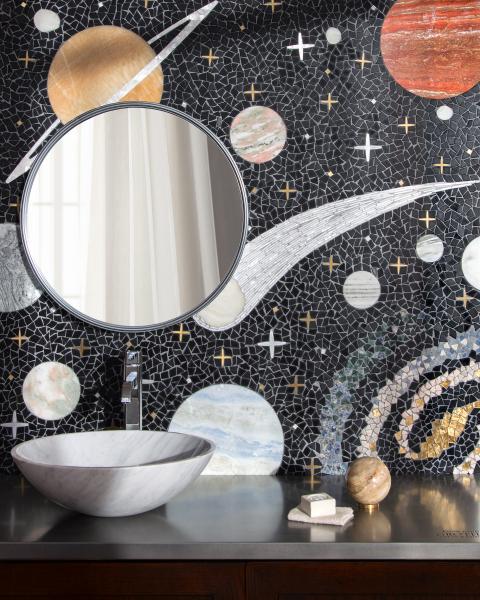 Personal Space
Irminger, a fan of puns and creative language, designed Subway! as a play on vernacular subway tile with city metros gliding across the familiar glass bricks.
Personal Space caters to dreaming young minds that wish to travel to faraway galaxies, the company says, while Tzarry Tzarry Night takes owners to a gilded age storybook kingdom and mythical dragons cavort in the Here Be Dragons mosaic border.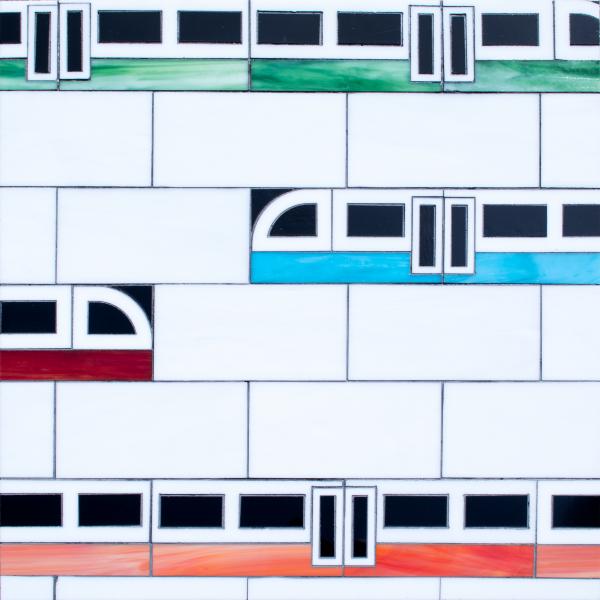 Subway!
"I wanted the designs to inspire the happy jolts of surprise you get from discovering a secret in plain sight," Irminger says. "I feel that the purpose of this collection, and also of New Ravenna, is to give personality and a voice to the inanimate spaces of our lives, and to give people joy in their daily surroundings."
Each pattern of Wunderkammer can be fully customized to the client's material preference, fitting the scope of any residential project. Depending on the material, the mosaics can be installed indoors, outdoors, on floors, and on walls.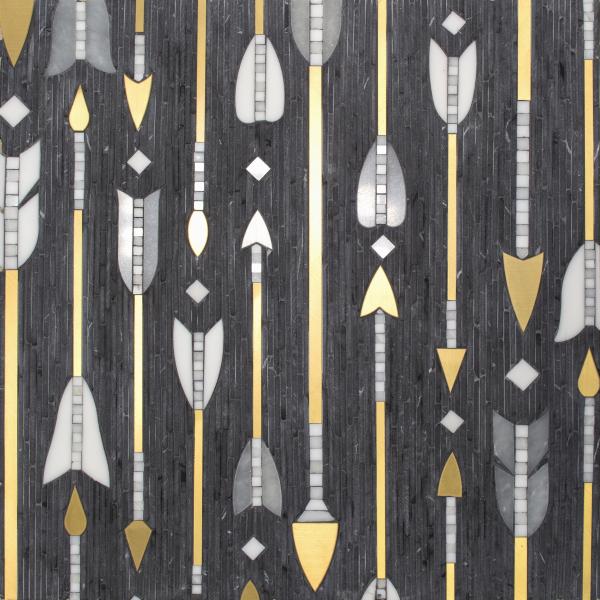 Arrow Rows
See more surfaces + coverings news from PRODUCTS magazine here: