Jobsite work doesn't end when the rain, snow, and cold temps roll in, so manufacturers are stepping up their cold-weather workwear products to make sure you're prepared.
Without proper precautions, the plummeting winter temperatures can put construction workers and residential tradespeople at risk for cold-related illnesses.
"When the body temperature drops below 98.6 degrees Fahrenheit, blood begins to flow away from the extremities to heat the body's core," says a blog post on work gear manufacturer Ergodyne's website. "This immediately cools exposed skin and extremities, and increases the risk of cold stress, specifically frostbite and hypothermia."
When the majority of work happens outside, as it does on home building jobsites, strategic workwear is often the best way to keep warm. Staying dry, hydrated, and well fed can also help in managing body temperature.
"Dressing properly is extremely important to preventing cold stress," says an OSHA blog on winter preparedness. The administration suggests wearing three layers for better insulation, including a thin moisture-wicking layer, an insulating middle later, and a wind-breaking outer shell. A hat, gloves, and waterproof boots can also help keep body heat from escaping.
Thankfully, manufacturers are stepping up their game to help beat the cold. Insulating fabrics and battery-powered heated clothing are among the innovations available for tradespeople who work in cold temperatures. See 10 cold-weather workwear options below.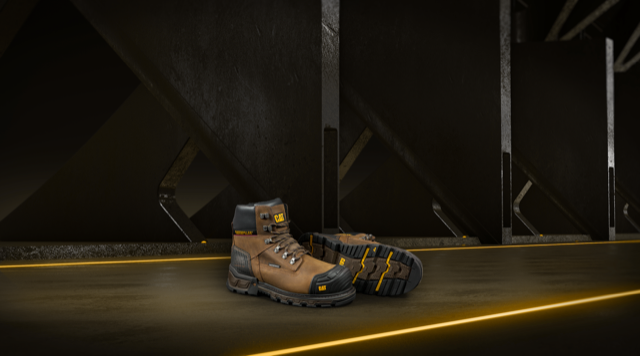 The newest iteration of Cat's ExcavatorXL work boots with SuperDuty iTechnology offers a heavy duty footbed and a rubber bumper on the toe box. The waterproof boots are available in 6- or 8-inch pull-on styles in both black and brown.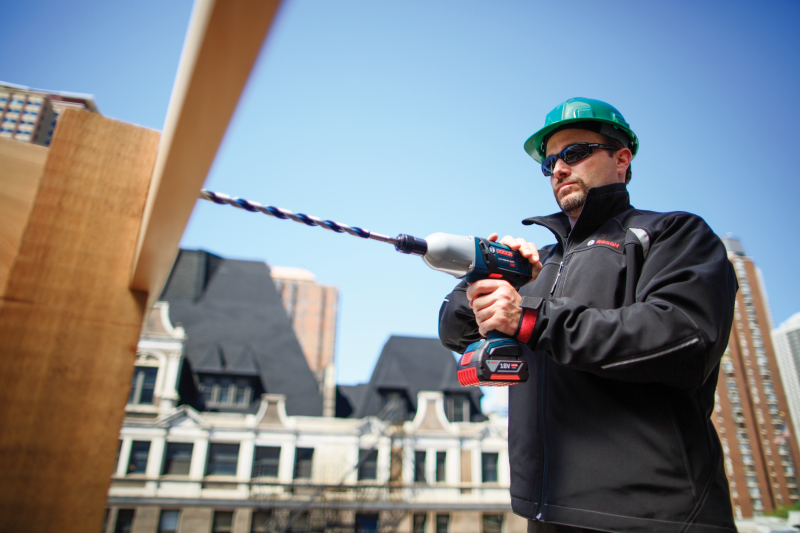 2. Bosch
Bosch's battery-powered 12V MAX heated jackets have three quick-warming heating zones.
Three temperature levels correspond with a light on the front of the garment, which changes between high (red), medium (green), and low (blue). The rechargeable system runs for up to six hours at a time and can charge personal devices with a USB port. Jackets are wind and water resistant.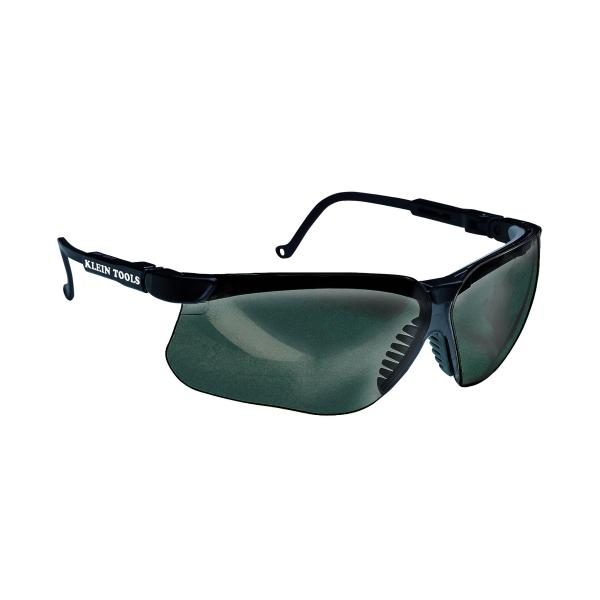 3. Klein Tools
Klein's 60046 protective eyewear with dark gray lenses helps reduce normal to bright levels of light. A ventilation system delivers fog and moisture control, which can help when moving between warm and cold spaces. The brow guard absorbs and deflects impact energy and extended lenses protect peripheral vision.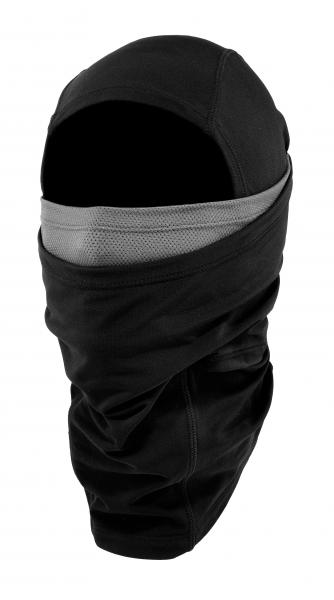 4. Ergodyne
The N-Ferno solar-activated balaclava uses solar rays to amplify heating by up to 15 degrees F. The form-fitting garment has two layers over the mouth area for versatility: a breathable mesh layer under a warmer spandex outer layer. The balaclava can be adjusted to cover nearly the entire face or pulled down to just cover the neck and can easily fit under hard hats.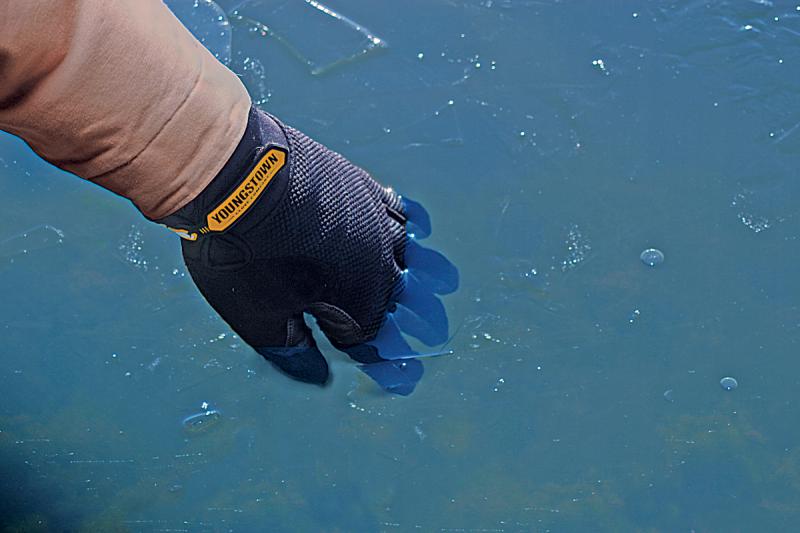 5. Youngstown
The Waterproof Winter Plus gloves are the company's best selling winter work glove. The outermost layer features the companies signature grip and and form, while below an inner membrane is waterproof, windproof, and breathable. A 60g 3M Thinsulate layer adds warmth and the fleece liner keeps hands comfortable. A terry cloth thumb can wipe away sweat and dirt.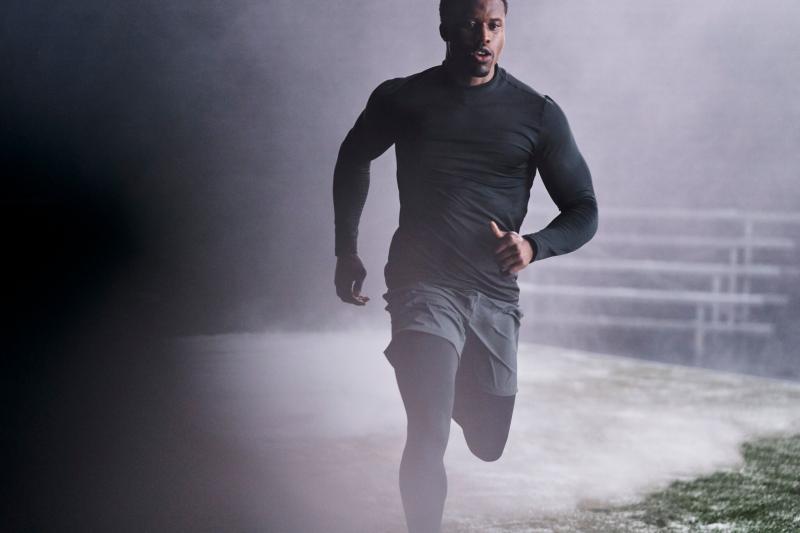 6. Under Armour
ColdGear from Under Armour is a lightweight baselayer with fiber channels for trapping in heat. It also has quick drying properties for handling sweat and a zinc-based antimicrobial treatment for odor control.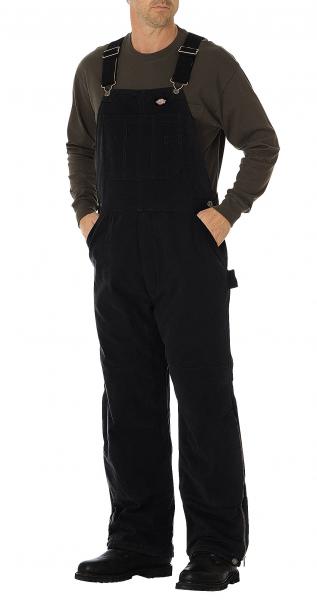 7. Dickies
Dickies' Sanded Duck Insulated Bib Overalls feature a polyester brushed tricot lining for warmth. The overalls feature double knees and a zipper from foot to knee for easy on and off. They are available in sizes small through 4XL, and in brown or black duck canvas material.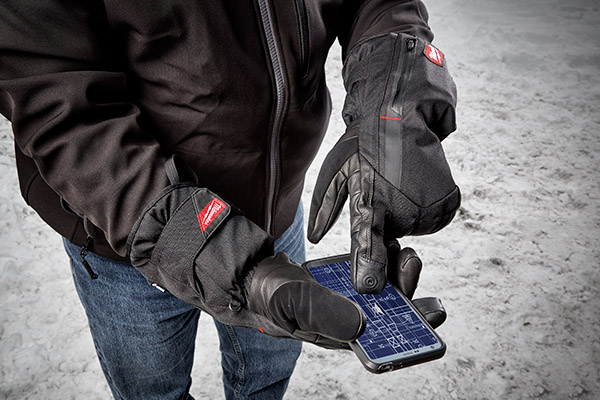 The USB rechargeable heated gloves fully heat the back of hands and fingers in 2.5 minutes. With six hours of run time and 3 heat settings, the gloves are constructed from Milwaukee's durable Gridiron Ripstop Polyester. A Smartswipe patch on the glove's index fingers make it possible to use touchscreens while wearing. Gloves are available in sizes medium through extra large.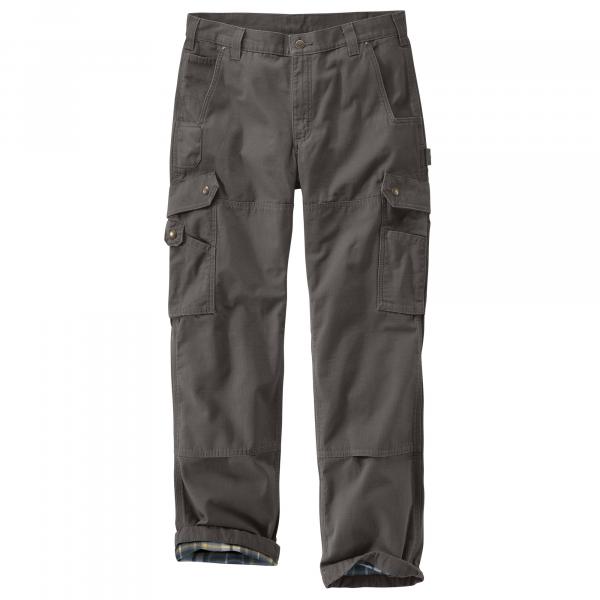 9. Carhartt
The company's Ripstop Flannel Lined Cargo work pant feature a relaxed fit and double lined knees with an opening for knee pads. The pants include durable Cordura-lined front and back pockets, as well as cargo and utility pockets, the company says.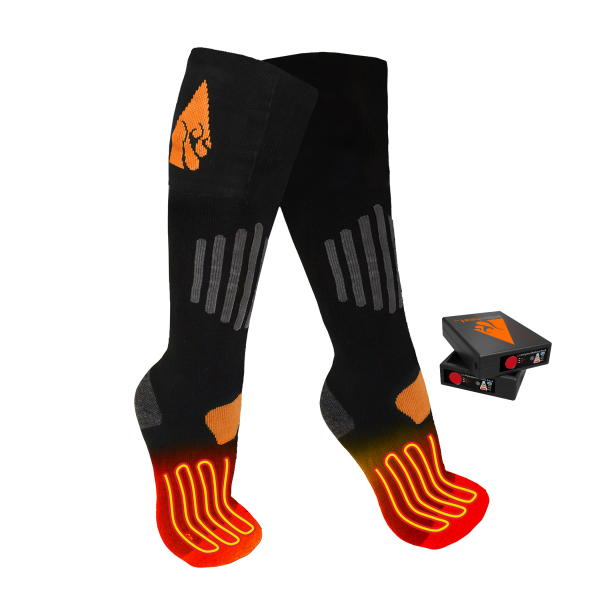 10. ActionHeat
The company's 3.7V rechargeable battery-powered heated socks reach a maximum temperature of 140 degrees F and last for eight hours. Three temperature settings are available. They come in cotton or a wool blend and are machine washable. 5V rechargeable and AA battery versions are also available.
Read more from PRODUCTS magazine: