With smartphones and voice command becoming a given in homes and on jobsites, technology solutions promise to solve myriad contractor pains.
Roofing contractor Luke Hansen says that not all of them end up being so smart.
"If you're trying to do 100 different things, it's more than likely that you don't do any one thing very well," says Hansen, who launched CompanyCam in 2014 as a platform for contractors to organize and share jobsite photography. "The guys on a construction project have actual work to do. They're framing, hanging drywall, laying carpet, this whole series of trades and jobs, and if your technology is not speeding up the process, it becomes just another layer of work. The goal in construction technology has to be simplicity."
READ: 19 EFFICIENT PRODUCTS TO EASE THE SKILLED LABOR SHORTAGE
In addition to keeping things simple, new "smart" technologies for contractors are also focused on worker safety and jobsite security, with the ambition of creating more efficient work environments to boost productivity and overall job quality.
Easy-to-learn, intuitive interfaces and task-specific solutions aim to streamline labor while keeping the bells-and-whistles and programming complexity out-of-sight and out-of-mind.
"Successful adoption is driven by the simplification of complicated construction technologies," says Kevin Rinaldi-Young, content production specialist for Leica Geosystems. "That's how a lot of the smart systems that are widespread in commercial and civil construction are finding their way into residential construction—by pulling usable functionality into simplified pieces of gear. That's how technology has typically moved in the industry."
Indeed, in addition to letting workers share, organize, and comment (with voice notation) on real-time jobsite photos, CompanyCam also integrates with DroneDeploy so airs-hot photos can automatically sync into project folders. Coming in 2019, Hansen plans to add video capability as well, and is exploring ways to leverage photo recognition technology, as long as it keeps CompanyCam smart and simple.
"Our goal is to speed up workflow and give contractors back an hour in the day, and to longer term make them smarter and let their photos tell a more analytic story," Hansen says.
As Leica develops more sophisticated laser and 3D imaging solutions for the residential construction market, Rinaldi-Young says companies such as Northampton, Mass.-based Valley Home Improvement and Harvey's Plumbing and Heating in Bozeman, Mont., are following their own internal youth movement to determine the best ways to innovate and differentiate.
"There has been great adoption but there is a long way to go, and a lot of it will be determine by what the younger workforce looks like and what their expectations are," says Rinaldi-Young. "Bus as we tailor solutions for the directions the next generations are trying to purse, and make applications even easier to use, the moment is kind of now for companies to start picking up these technologies."
Here are eight products that could solve a variety of your contractor pains.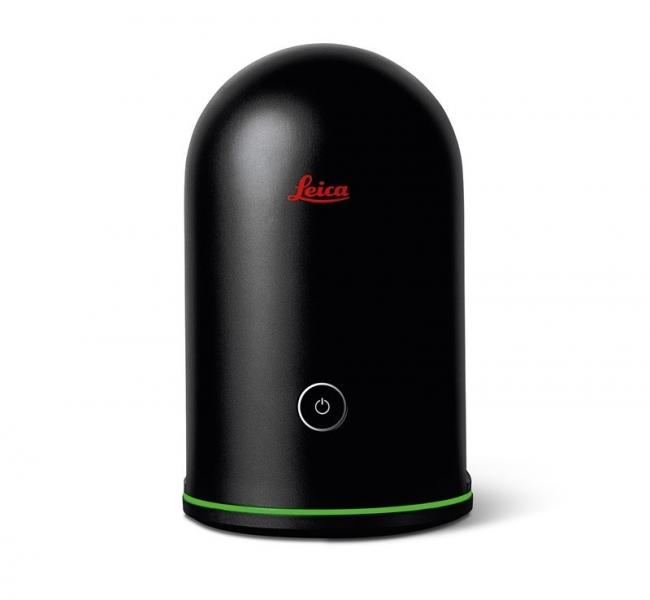 The Leica BLK360 is touted as the smallest and lightest imaging laser scanner to integrate with iPad for capturing high resolution, 3D panoramic images. Scanner weighs in at one kilo and completes 360,000 laser scan points per second, allowing for a standard resolution, full dome scan in less than three minutes.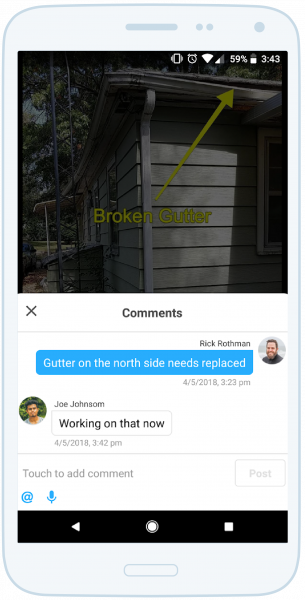 The CompanyCam mobile application organizes photos by location to group files into jobsite-specific projects. Photos are time-stamped and identified by user, and can be accompanied by in-photo drawing, text comments, tags, or voice comments.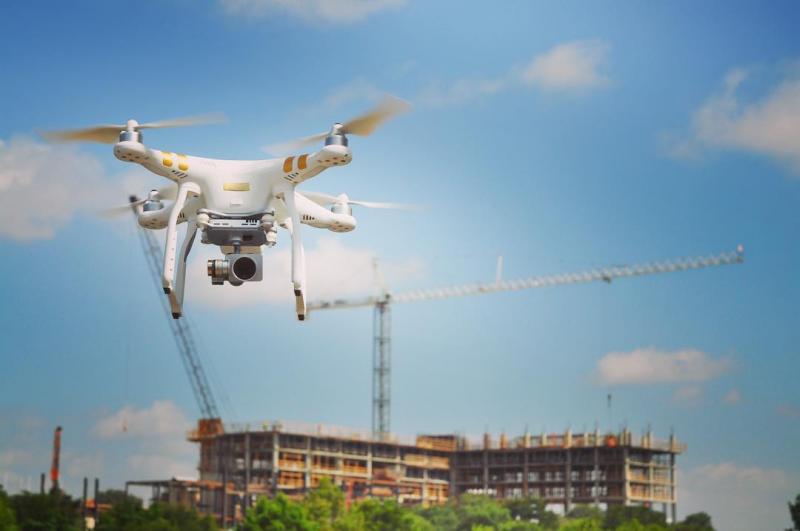 No drone? No problem. Drone Dispatch offers nationwide drone services for hire, providing contractors with a one-stop shop for drone photography, video, surveying, and mapping. The service uses DJI Mavic and DJI Phantom series drones to conduct residential roof assessment with backend 3D modeling and roof assessment reports.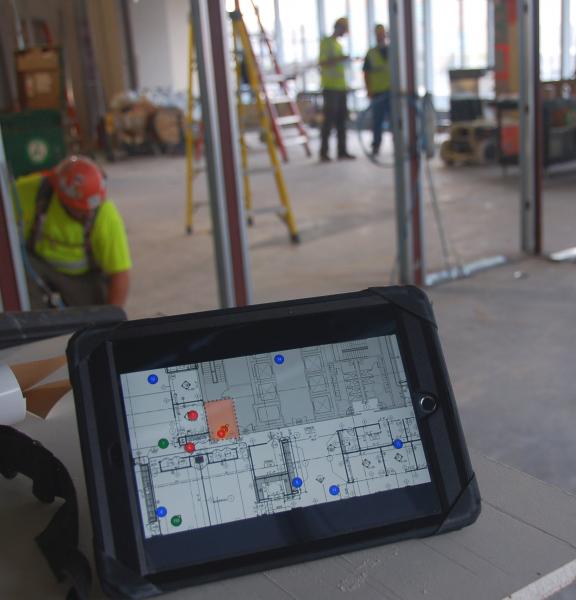 Indoor GPS solution is accurate to 8 inches and combines wearable technology, mobile, wireless, and active RFID to track people, tools, and assets in real time, providing a live augmented reality view of operational activities. Provides activity analytics on incidents and workflows and allows users to combine smart badge wearables with safety zone alerts.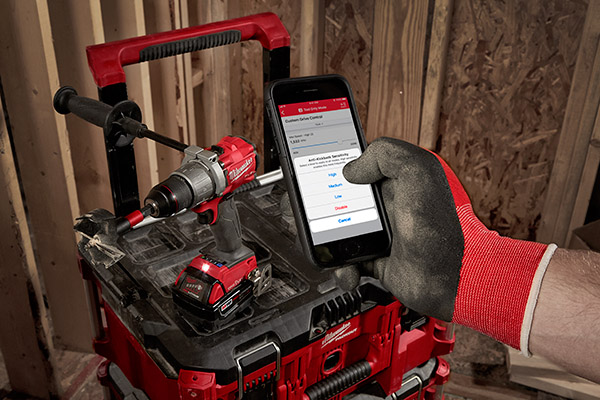 Mobile apps meet tracking technology with ONE-KEY compatible tools from Milwaukee Tools, allowing users to track tool location, lock or disable tools remotely, view tool usage and performance data, and customize user settings via smartphone.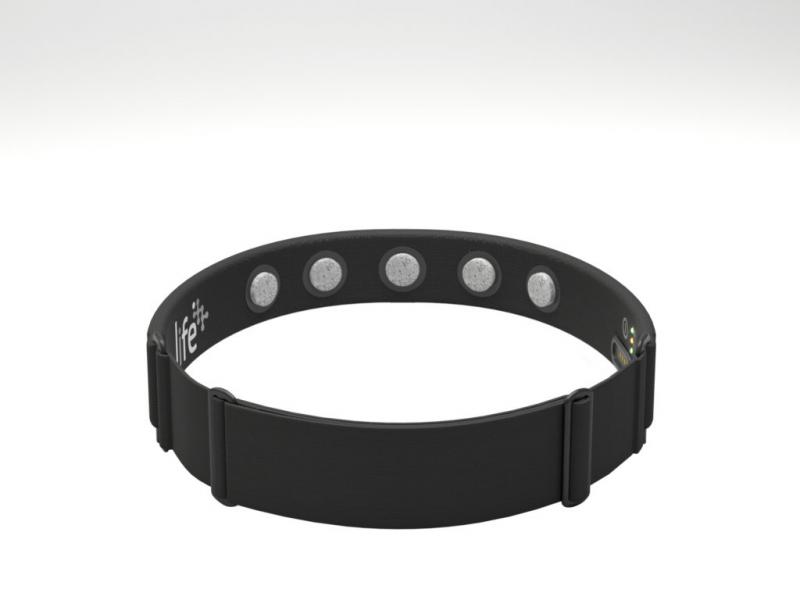 The LifeBand fits discreetly into a hardhat or ballcap to measure worker EEG levels and provide fatigue vibration alerts for eliminating microsleeps and dozing during the operation of equipment and machinery. Bluetooth enabled technology allows for progress tracking to support worker wellness initiatives.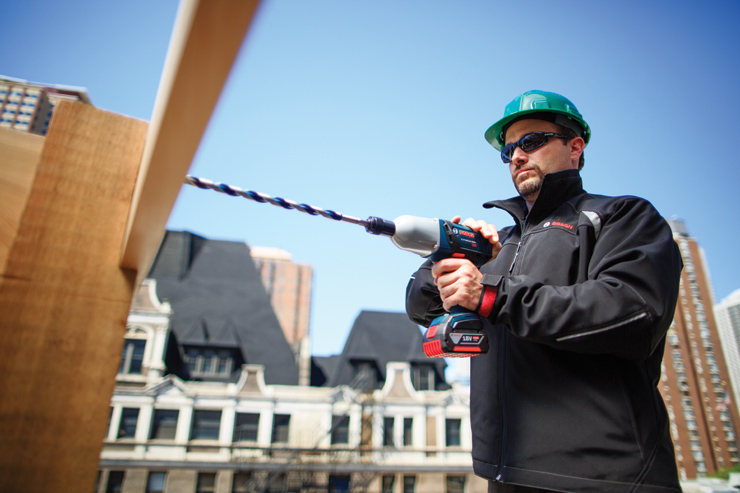 The PSJ120 12 V Max heated jacket is rain and wind resistant and powered by a Bosch 12 V Max power tool battery for high, medium, and low push-button heat settings. Five pockets are designed to hold mobile electronics, which can be powered and charged with built-in USB compatibility. 
See more Tools  + Construction news from PRODUCTS: