Andersen Windows and Doors says its new Easy Connect Joining System makes it easier for contractors to install window combinations.
Citing a study by the Associated General Contractors of America and Autodesk that 65 percent of firms reported finding it more difficult to fill installer positions compared to one year ago, Andersen says the introduction addresses the issues and helps make life easier for installers.
"Easy Connect provides design freedom to create large window combinations that homeowners desire but also requires less labor at the installation site," the company says in a release announcing the introduction. "With this joining system, installation of large combinations requires significantly less labor."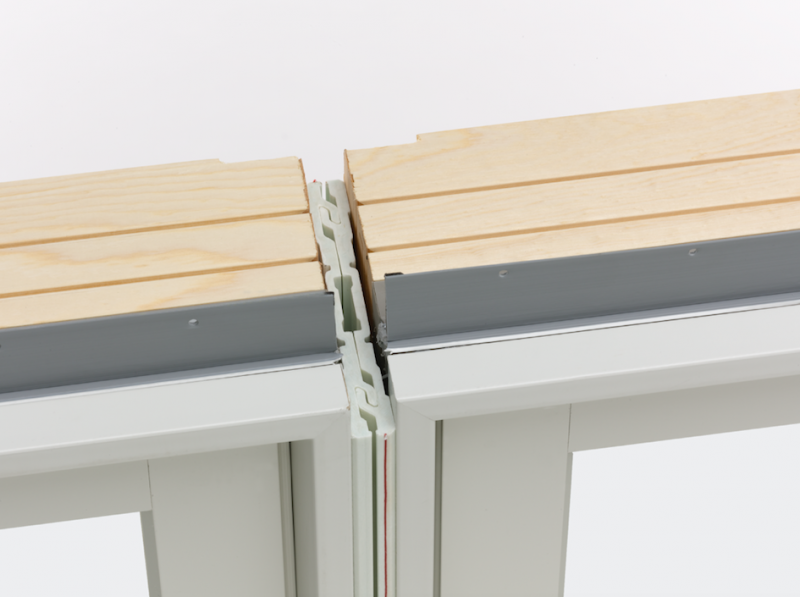 "In a recent study," Andersen continues, "69 percent of 156 builders/general contractors in a 2018 survey said they could reduce the number of installers by one half using the Easy Connect Joining System when comparing the installation of a 12-foot-wide-by-8-foot-high pre-assembled window combination unit with four individual 3-foot-wide-by-8-foot-high window combination units."
Andersen says, for example, that the system allows a traditional 8-foot-by-12-foot window combination (consisting of eight individual units) with a fully joined weight of approximately 540 pounds (standard glass), to be delivered to a job site in four individual combinations of two units each weighing 135 pounds and ready to be joined in the rough opening. "The result is an easier, faster and safer installation process," the company says.