Hardware manufacturer Belwith-Keeler has introduced appliance pulls to coordinate with five of its popular cabinet hardware collections.
The pulls, which will be formally debuted at the Kitchen and Bath Industry Show in Las Vegas in February, 2019, are intended to offer designers and their clients complete hardware suites in our most popular collections," says Knikki Grantham, trend manager for Belwith Products.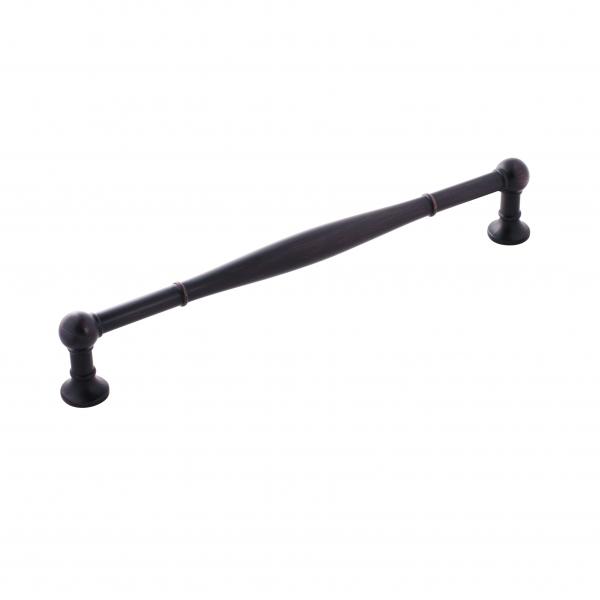 Fuller appliance pull in Vintage Bronze
Belwith-Keeler is responding to the growth in popularity of panel-ready appliances meant to blend in with surrounding cabinetry. The appliance pulls are available in the company's Channel, Avenue, Trellis,  and Fuller collections.
Pieces are available in 12- or 18-inch lengths and come in all of the finishes of their corresponding collections.