Appliance maker BlueStar has announced the winners of its third annual kitchen design competition.
The contest "honors design professionals who incorporate BlueStar products into innovative, beautiful kitchen designs," the company says. The judging panel, led by interior designer Eric Cohler, distributed six awards to five finalists and one grand prize winner.
"BlueStar's combination of commercial-grade performance and unrivaled customization options provides inspiration for both design professionals and their clients to embrace the confidence—and cachet—that comes from creating a completely distinctive space," says Eliza Sheffield, president of BlueStar. BlueStar appliances are available in more than 750 colors and finishes.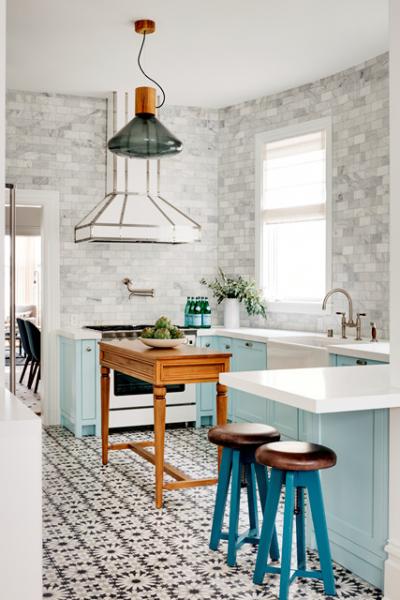 Grand prize winning project from IDF Studio / Photo by Christopher Stark
The grand prize went to IDF Studio's Jaclyn Christensen for a kitchen design in San Francisco's Cow Hollow neighborhood. The client requested a playful but sophisticated space, which Christensen accomplished by using bold patterns and balanced by a bold white BlueStar refrigerator and 36-inch gas range.
"We loved BlueStar's commercial kitchen suite offering," says Christensen. "Not only for the freedom to customize any color to mesh with our unique design palette, but also for the rugged industrial style and top-notch performance. The client loves to cook at home and entertain, and these appliances hit every button in terms of looks and performance."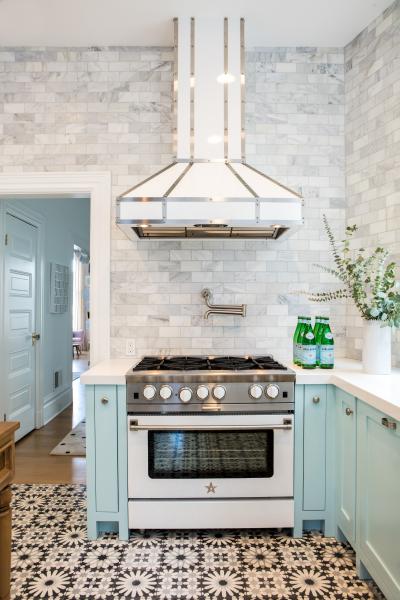 Grand prize winning project from IDF Studio / Photo by Tri Ngyuen
Christensen was awarded with BlueStar appliances for her home and the title of BlueStar Kitchen Designer of the Year.
The five finalist awards went to Cindy Rinfret, of Greenwich, Conn.-based Rinfret, Ltd.; Debbie Gottlieb of Westchester, N.Y.-based Finelines Interiors; Wendy Berry of W. Design in Chagrin Falls, Ohio; Pamela Polvere from Pamela Polvere Designs in Elmwood Park, Ill.; and Suzanne and Garry Shumaker of Evanston, Ill.-based Shumaker Design & Build Associates.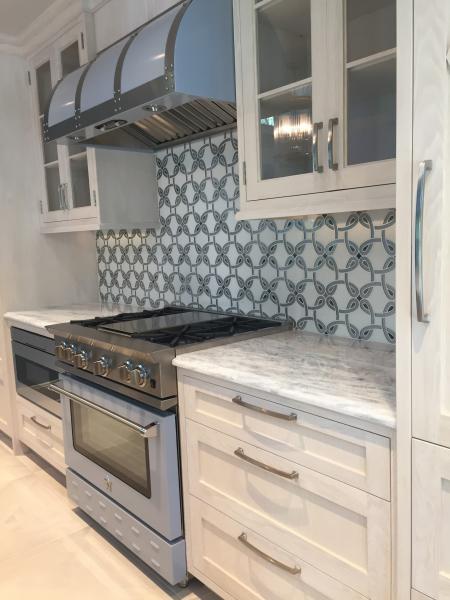 Finalist kitchen design from Cindy Rinfret
Cindy Rinfret redesigned a Greenwich, Conn., pool house kitchen with a blue and gray BlueStar range and hood. The appliances were paired with white wood cabinets, white quartzite countertops, and a glass backsplash.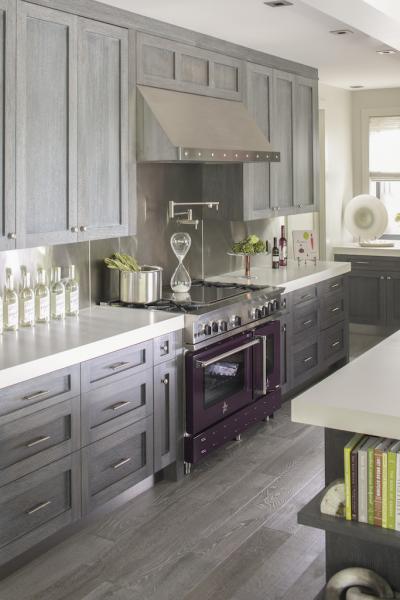 Finalist kitchen design from Debbie Gotlieb
In the Berkshire Mountains of Armonk, N.Y., Debbie Gottlieb created a modern farmhouse kitchen with a plum BlueStar range and distressed ceruse oak cabinetry.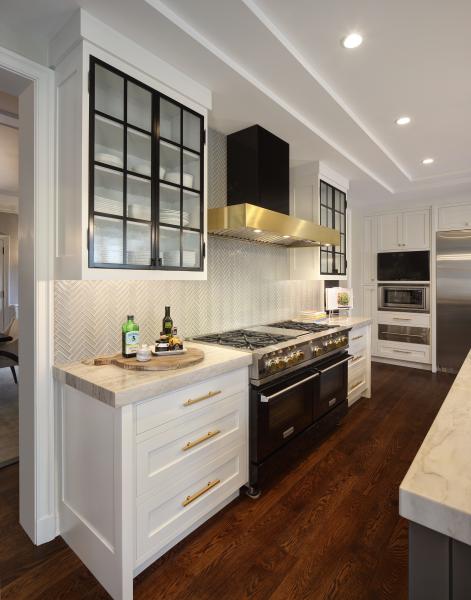 Finalist kitchen design from Wendy Berry
Wendy Berry updated a kitchen in Shaker Heights, Ohio, with a black 60-inch BlueStar RNB Series range with a 12-inch griddle. To marry the clients' two styles, the range and custom black and gold hood contrast with the traditional white shaker-style cabinetry and white pearl quartzite counters.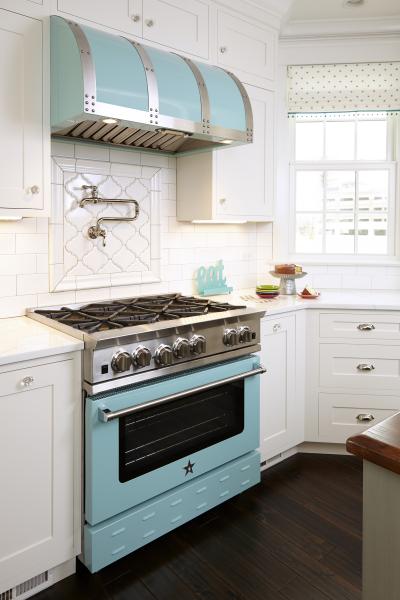 Finalist kitchen design by Pamela Polvere
Pamela Polvere remodeled a family kitchen and breakfast room in a Victorian-era farmhouse. The space was brightened with a range and hood in BlueStar's RAL 6027 Light Green color.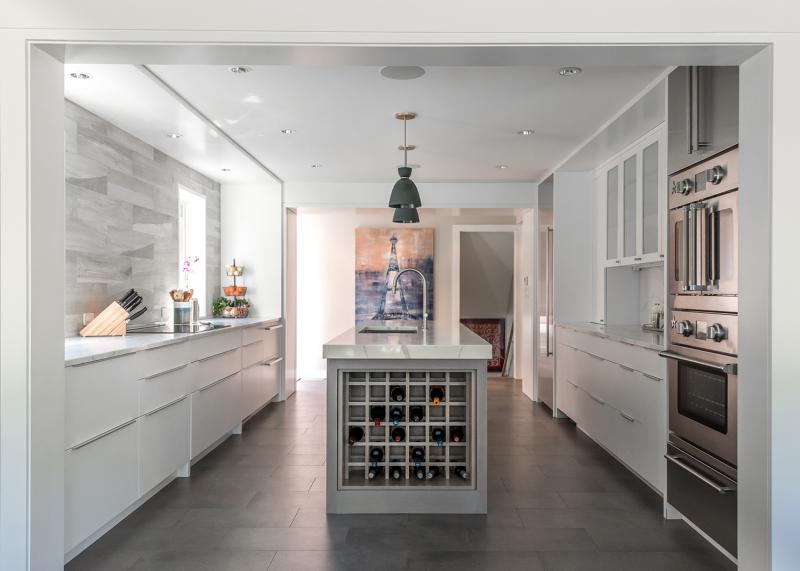 Finalist kitchen design by Suzanne and Garry Shumaker
Finally, husband-and-wife duo Suzanne and Garry Shumaker modernized and expanded a mid-century home on Chicago's North Shore with open, uncluttered workspace and stainless steel BlueStar appliances.
Entry for the 2019 kitchen design competition is open until February 8, 2019. Qualifying kitchens must include at least one BlueStar appliance, including ranges, rangetops, refrigerators, ovens, and cooktops.