Inspired by industrial design, California Faucets has debuted its Descanso Series of widespread bath faucets distinguished by handles with hash-mark knurling.
"The knurling on the handles is a stylistic nod to precision tools," says Noah Taft, senior vice president of marketing and sales. "It's a distinctive detail that speaks to the industrial look of the series."
The solid brass collection features a low-profile, cylindrical spout and handles, allowing the knurling on the handles to stand out. The faucet is featured in a new vintage-look Burnished Brass finish that is slightly abraded and will patina over time, as well as 30 additional artisan finishes, 15 of which are PVD.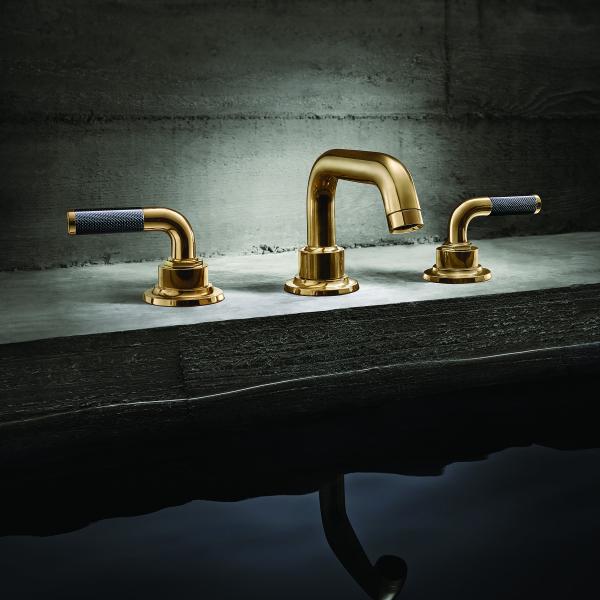 Descanso in Burnished Brass with carbon fiber lever handles
Descanso faucets can also be specified with black carbon fiber handles, which feature the same knurling pattern as the brass handles.
"Carbon fiber is the material used in Formula 1 race car chassis and road racing bicycles for its weight to strength ratio," Taft explains. "This gives the black handles a cutting-edge look and feel."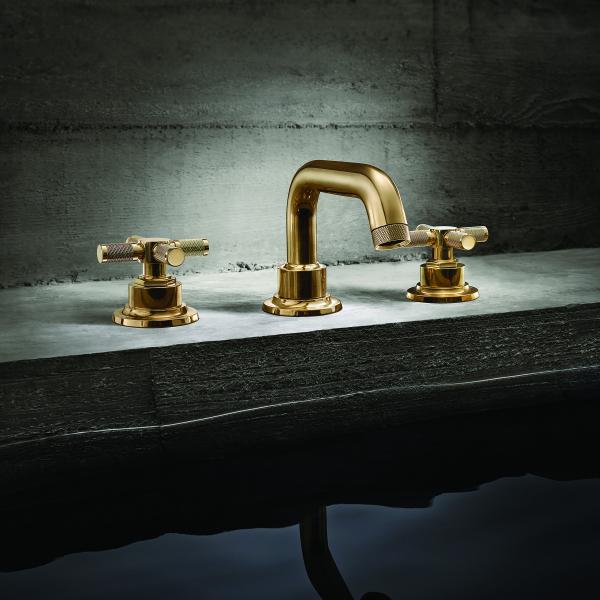 Descanso with cross handles in Burnished Brass
The spout is available in low and arched heights, as well as a joystick option for small spaces. Handles come in both in lever and cross shapes. The matching roman tub trim set is available with the same height and handle options.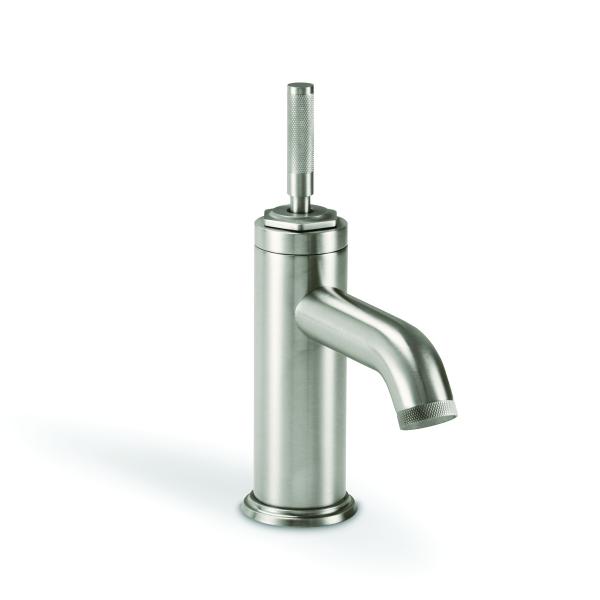 Descanso with joystick
See more plumbing + fixtures news from PRODUCTS magazine here: