Surfacing manufacturer Cosentino has added three new colors to its ultra-compact surfacing brand Dekton Industrial Collection.
"Designers and consumers alike have been wowed by the Dekton Industrial Collection since it first launched in 2016," says Massimo Ballucchi, director of marketing for Cosentino North America. "We're proud to be at the forefront of the industrial aesthetic and we are grateful for our continued collaboration with Daniel Germani and his vision that continues to shape the Dekton Industrial Collection."
The three new colors are Laos, Soke, and Lunar. Laos is a dark and weathered reinterpretation of the industrial look with golden tones, grey veining and a matte finish; Soke is inspired by traditional cement, with realistic cracks set over a detailed background of grays; and Lunar is a smooth structure and white base, offering an intriguing minimalistic yet modern approach.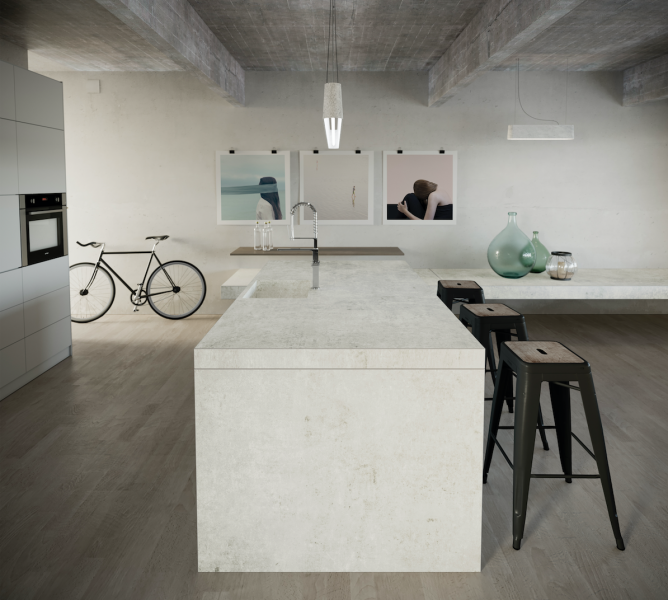 Cosentino Dekton's Lunar, part of the Industrial Collection
Dekton is an ultra-compact architectural surface that is ideal for both interior and exterior applications. The company says the surfacing is smooth to the touch and impervious to the elements, including scratches, stains, UV rays, and temperature shock.
"Its ultra-durable performance makes it an ideal solution for an array of indoor and outdoor applications, including countertops, facades, cladding, flooring, stairs, and more," Cosentino says. "It is available in large format slabs, measuring 56 by 126 inches, which allows for seamless creative possibilities for architects and designers in both residential and commercial projects."
The Dekton Industrial Collection builds off the design by Phoenix, Ariz.-based architect and designer Daniel Germani. Now consisting of seven colors, it meets the demand for industrial-looking materials.
"The Industrial Collection emphasizes unexpected beauty of aging and decay," Germani says. "These new colors continue to showcase the unique, urban look of cement surfacing but with the incomparable technology and performance of Dekton."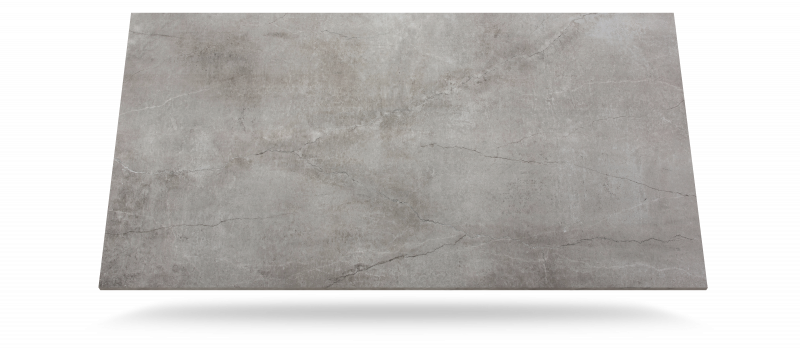 Cosentino Dekton Industrial Collection in Soke