Surfacing brand Cosentino has partnered with architect Daniel Germani and Italian furniture manufacturer Riva 1920 to introduce DeKauri, a freestanding enclosed bath vanity crafted from 50,000-year-old Kauri wood.
"When it comes to the kitchen there are ingenious, innovative design solutions to hide and store everything," Germani says. "But that's not always the case in the bathroom. I realized bathroom storage has at its core remained the same."
Made from 50,000-year-old New Zealand Kauri wood (supposedly the most ancient wood on earth, the companies says), the freestanding unit houses and conceals a sink, countertop, faucet, storage, and lighting. The unit takes inspiration from the traditional Italian credenza.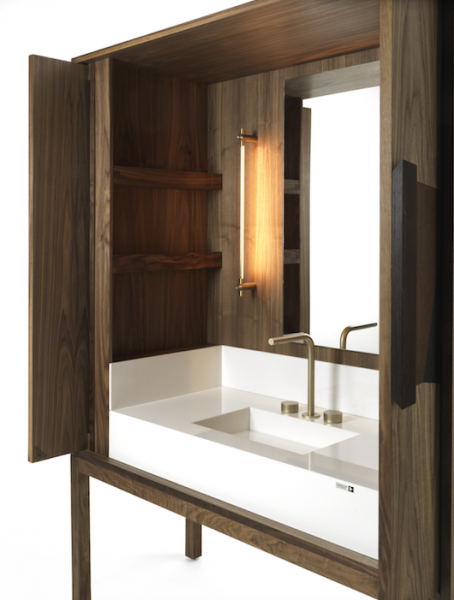 "DeKauri transforms incredibly utilitarian parts of the bath into something incredibly beautiful," Germani explains. "It helps take away the feeling of being in a bathroom. I could very easily see this in a master suite, a powder room, or even in an open-concept bedroom where the sleeping space and bath flow into one another."
Germani says he chose materials that are beautiful to look at but also pay homage to the resilience of Mother Nature: Dekton by Cosentino captures the beauty of natural stone, while the Kauri wood, which was excavated from New Zealand where it has been buried under mud and water for thousands of years, adds a truly exotic feel to the piece.
A faucet from Fantini Rubinetti and lighting from Juniper Design complete the look. As an alternative, DeKauri may be constructed from inlays of walnut, wenge, and cedar.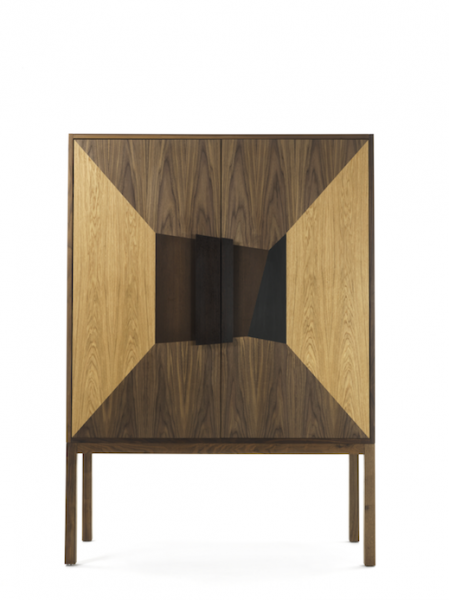 DeKauri marks the fifth piece that Germani has designed in collaboration with Dekton by Cosentino, and the second with both Dekton and Riva 1920.
"Cosentino is thrilled to continue its collaboration with Daniel Germani alongside Riva 1920, a brand admired across the globe for its artisanship of classically styled wood furniture," says Massimo Ballucchi, Marketing Director of Cosentino North America. "We continue to be inspired by Daniel's innovative approach to furniture design and the unlimited applications he envisions for Dekton, and we hope it inspires the industry, as well."