Tile manufacturer Crossville has introduced a new tile collection that imitates the natural look of marble but comes in durable porcelain.
State of Grace, the company says, answers the constant demand for marble-look surfacing for floors and walls.
Natural marble is one of the most popular stones for kitchen and baths projects, but because it's a relatively soft product, homeowners and designers often balk when specifying for projects. Porcelain tiles that look like marble is the next best choice, the company says.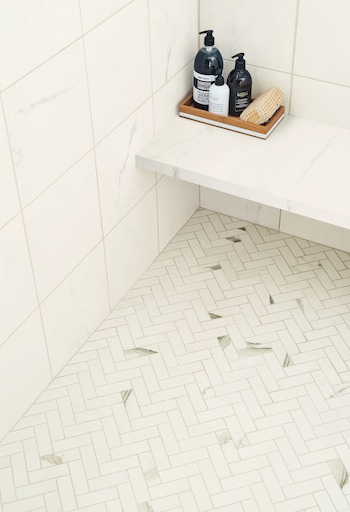 "True marble is a tender stone that's prone to etching and chipping," says Lindsey Waldrep, Crossville's vice president of marketing. "State of Grace offers all the style of marble with durability and strength that outperforms the real thing—no sealing required. This collection is an optimal solution for areas where natural marble wouldn't be viable."
State of Grace is available in a wide range of sizes that remodelers, designers, and builders will like—including Crossville's first domestically produced 24-by-48-inch field tile, the company says. Other field tile sizes include 24 by 24, 12 by 12, 12 by 24, 6 by 24, and 3 by 6 inches.
"Pickets, left and right chevrons, mesh-mounted mosaics including 2-by-2-inch, herringbone and 3-by-3-inch hex options are also available," the company says. "A full trim package including cove base and bullnose trims, base and crown moldings, and chair rails help to complete installations in style. Additionally, plank sizes are available through Crossville's Get Planked program."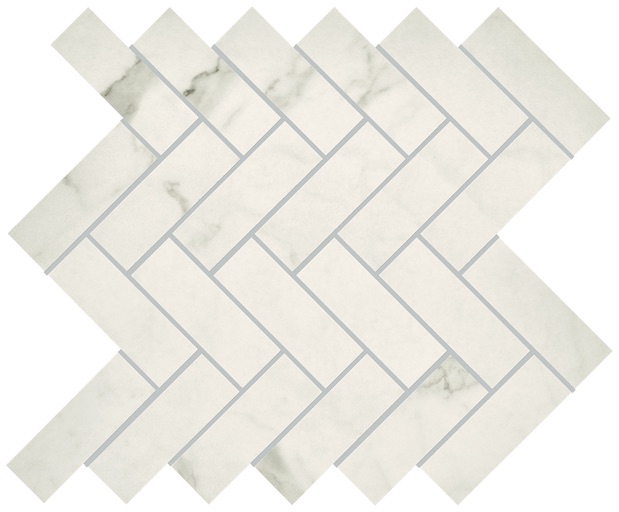 Available in unpolished and satin finishes, State of Grace is inspired by the look of a variety of the world's marbles. As an amalgam of marble influences, the surface features a variety of veining with cool and warm tones.
"We've captured the best of all the marble looks to create a truly unique collection that can't be replicated," Waldrep says. "You won't find this appearance anywhere else."
Made in the USA and Green Squared-certified, State of Grace is recommended for interior floors, walls, countertops, and exterior walls in commercial or residential settings.