Franke's sleek Crystal Collection of kitchen sinks is making its U.S. debut this spring. 
The sinks feature stainless steel and a shatterproof glass panel that obscures the drain and residual water. Franke has also incorporated a corner drain into the collection, giving sink bottoms a clean look and adding storage space to the under-sink cabinets. 
"Franke prides itself in designing kitchen solutions that combine artistry with functionality, and being a leader of European design trends," says Oliver Bahr, the president of Franke Kitchen Systems in North America. "The Crystal Collection reimagines functional luxury with its clean lines, combination of steel and glass, and seamless integration into kitchen countertops, and we're excited to share it with the U.S. market." 
The collection also includes line-free draining boards, zero-radius basins, and a Silk Finish that gives the sink durability and shine, the company says. Franke Crystal sinks are available as a single or double bowl, and single bowl sinks can have either a right or left side drain.The drain-hiding glass panels are available in black, white, or stainless steel. Each sink is designed to match Franke kitchen faucets.
Announcing their U.S. plans at KBIS 2018, Franke said the Crystal collection will be sold exclusively at Authorized Frank Showrooms beginning in Spring 2018.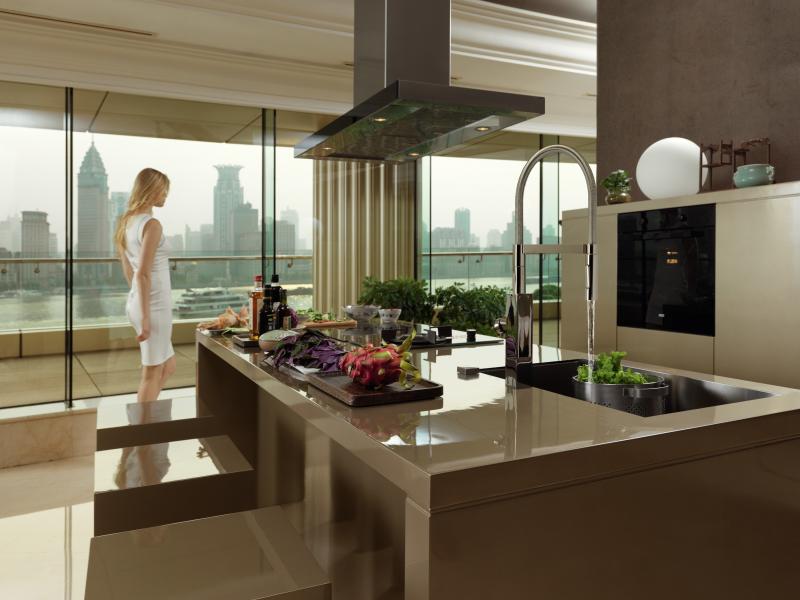 See more kitchen+bath news from PRODUCTS magazine here: