Plumbing product manufacturer Gerber has introduced the flexible and easy-to-install Treysta rough-in tub and shower valve.
"We've worked tirelessly to perfect this valve, fine-tuning it based on input and testing of plumbing professionals in the field," says Katie Hayes, senior product manager with Gerber. "With more than 85 years of experience to draw upon, we're proud to incorporate the Gerber performance and reliability into this product that people have come to expect from all our products."
See the Gerber Treysta in action:
Flexible features include an accessible mounting system; vertical inlets that can be installed next to studs in PEX applications, reducing the need for re-framing; and quarter-turn service stops that can open and close in the slots with a flat head screwdriver. Treysta also has solutions for applications with cold expansion PEX and Crimp PEX, as well as back-to-back installations and reversed hot and cold inlets.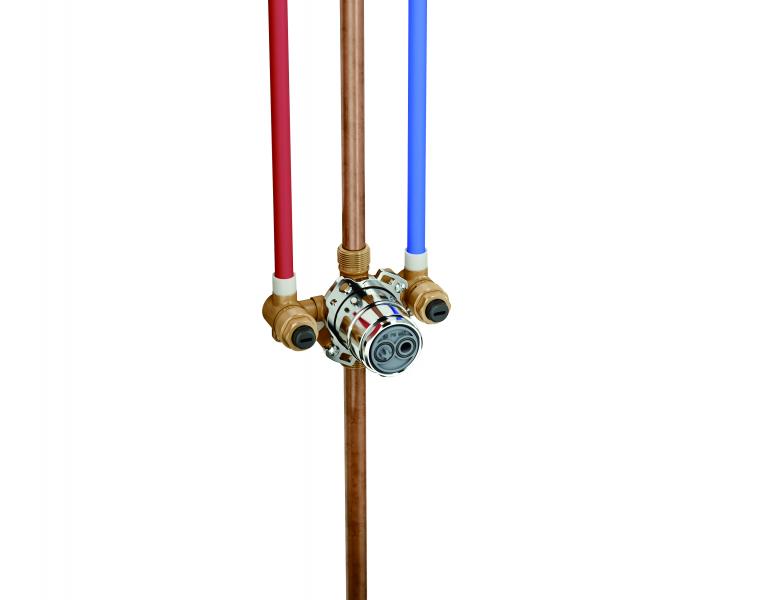 The Treysta valve also features a reversible plug test for full-system, hot, cold, and cross-flow tests. The brass-forged body features large mounting holes and a flat top plane that can install level with the floor. All configurations use the same pressure balance cartridge.
Danze by Gerber product trims have been updated to be compatible with the Treysta pressure balance cartridge, minimizing damage during rough-in installation.
See more plumbing and fixtures news from PRODUCTS magazine here: