The doorknob is one of the first things a visitor (or a homeowner) touches on a house. It's the reason designers and architects believe the knob is the handshake of the home and should be substantial and high quality.
"The front door is the first thing most people see before entering a home," says Amy Biller Switzer, marketing communications specialist for Emtek Hardware, a brand of the Swedish lock giant Assa Abloy. "It's an important element for curb appeal and often serves as a highlight for many homeowners, so it can be essential to make a big impact there."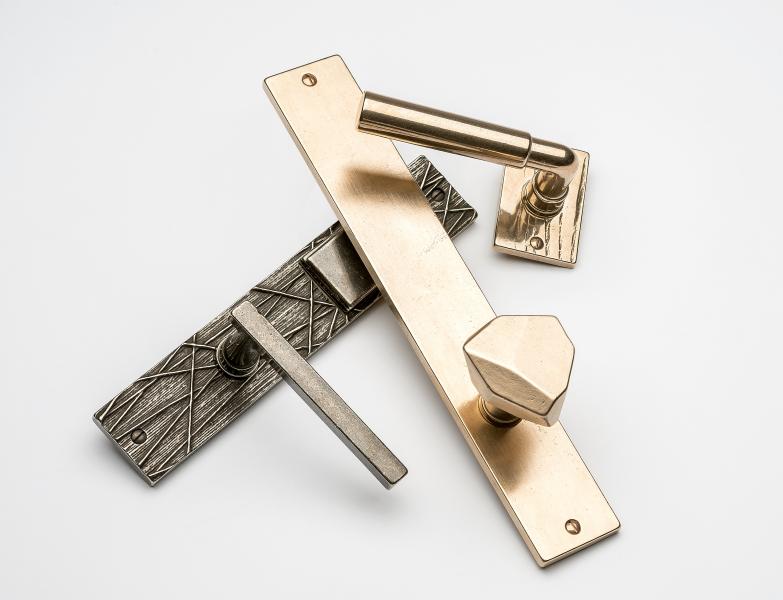 The Edge Collection demonstrates the minimalist design principle that less is more. Featuring an escutcheon that measures 2 inches wide, the slimmer, narrower style adds a more contemporary choice to the brand's portfolio. It comes in four textured options and 10 finishes.
It's not an exact science, but a residential pro's preference for door hardware often depends on his or her occupation. If you're a builder or a remodeler, a traditional doorknob with a deadbolt is usually the go-to option. If you're an architect, you probably opt for a handleset with a lever.
"Architects and designers tend to be more focused on style and trends than builders are, but that's by no means a blanket claim," Switzer says. "A lot of times, the builders are actively involved with the architect or designer in designing the space.
"Modern styles in trendy finishes like satin brass are definitely big with designers," she continues, "but there will always be a place for finishes like nickel in traditional or transitional shapes."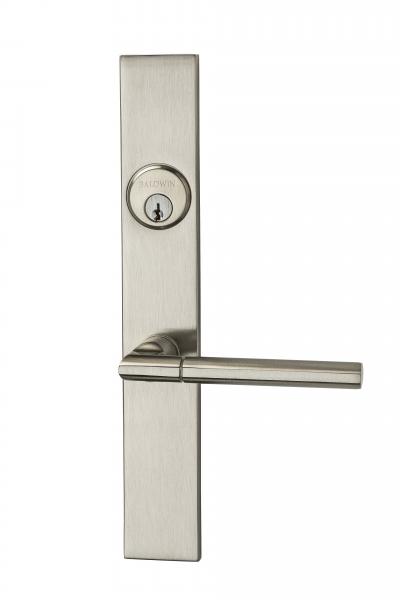 Estate Collection entry hardware is made from solid forged brass and includes either tubular or mortise operation. Shown here with the L021 lever handle, it comes in 20 finishes.
Modern/contemporary design is no longer the province of designers and architects, however. Today, builders and remodelers are just as likely to choose hardware that is clean and unfussy. And Switzer adds that modern styles have become much more popular with homeowners in recent years.
In many cases, geography dictates the pick rather than who is doing the selecting. "While we have certainly found that beautiful designs, good value, and durable products appeal to everyone, specific design aesthetics such as modern, traditional, or ornate are often favored in particular regions across the country," says Alexander G. Comini, president of hardware manufacturer Omnia Industries.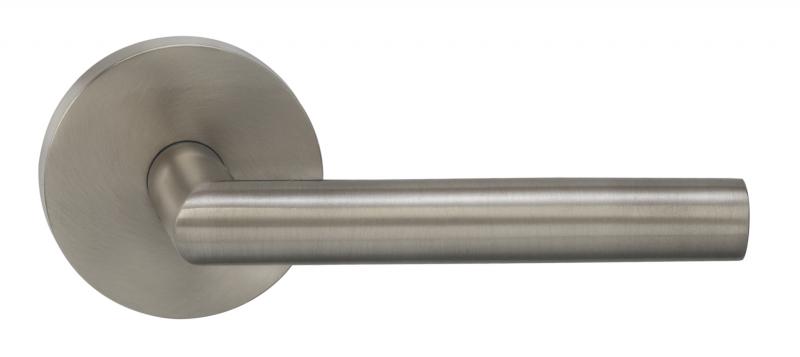 The manufacturer has expanded its Prodigy line of moderately priced door hardware with ultramodern designs. The line now includes 10 knob and lever designs ranging from modern to traditional. Four coordinating auxiliary deadbolt designs also are available.
Design is important, but picking the right hardware involves more than just aesthetics. The selected product, naturally, must provide security, so construction professionals should be looking for the highest quality they can afford, with such features as solid, forged-brass components and a Grade 2 or even a Grade 1 security rating, which provides the highest level of residential security.
Manufacturers say they are working hard to make sure their products are secure and reliable. To help increase the security of its products, Kwikset offers SmartKey Re-Key Technology, a feature that allows homeowners to re-key their locks, making lost or stolen keys useless to anyone who finds them.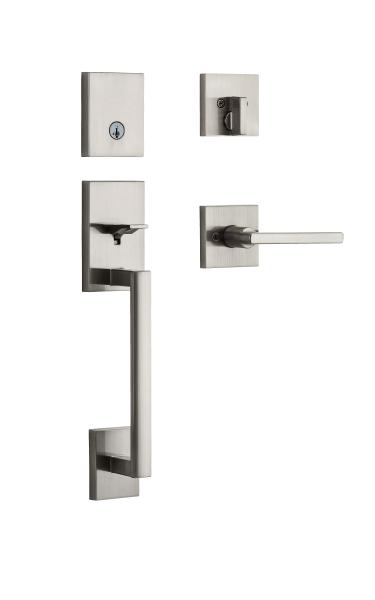 Amador offers a high-end aesthetic at an affordable price, the manufacturer says. It boasts a sleek, low profile and comes in a variety of finishes, including Venetian bronze, satin nickel, satin chrome, and polished chrome.
Omnia says its products that house the mortise lock internal mechanisms are constructed of heavy wrought steel with a zinc dichromate finish for corrosion resistance. And its deadbolt locksets feature 1-inch throws with saw-proof inserts and armored strike reinforcements for additional security.
Other manufacturers believe electronic locks will play a larger role in homebuilding and remodeling—for both their security attributes and their design. The products offer convenience and flexibility, allowing homeowners to control the locks from a smartphone, tablet, or computer. And these, too, come in modern looks and contemporary offerings to meet consumer needs.
This story originally appeared in the March/April 2017 issue of PRODUCTS magazine. See the print version here.