The cutting-edge British surfacing company KAZA Concrete has released a new line of textured tiles that draws inspiration from ancient Greek architecture.
Kaza collaborated with Brooklyn, N.Y.-based architecture studio GRT Architects, a firm whose principals believe there is something to be gained by approaching design in a way that has a relationship to the past.
The new Flutes and Reeds cast concrete tiles are based on architecture's oldest surface embellishments, the company says. Greek designers and builders treated these motifs as linear elements that were applied to columns, pilasters and walls. GRT Architects used these ideas as jumping off point for the line.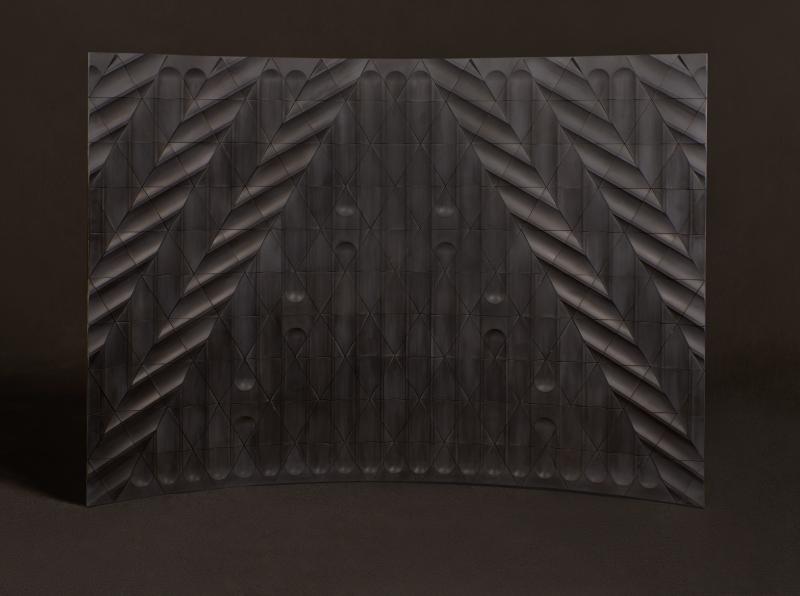 "Greek columns can be thought of as modules or tiles in a way," the firm says. "Their proportions have fixed rules, there are options for surface embellishments, base, and top details. From that small set of instructions comes literally centuries of architecture—from the most austere to playful acts of virtuosity. This seemed like a good starting point to design a suite of tiles."
The Flutes and Reeds family includes four designs: Single Flute, Triple Flute, Single Reed, and Double Reed.
"We proposed a triangular tile to afford design possibilities by clocking tiles in one hundred twenty degree increments and for the different grid arrangements they produce, GRT says. "Each triangle is, in effect, a slice of a normal fluted or reeded column. When arranged in a well-behaved fashion they form a surface that would look familiar to the Greeks, overlaid with a subtle, triangular matrix."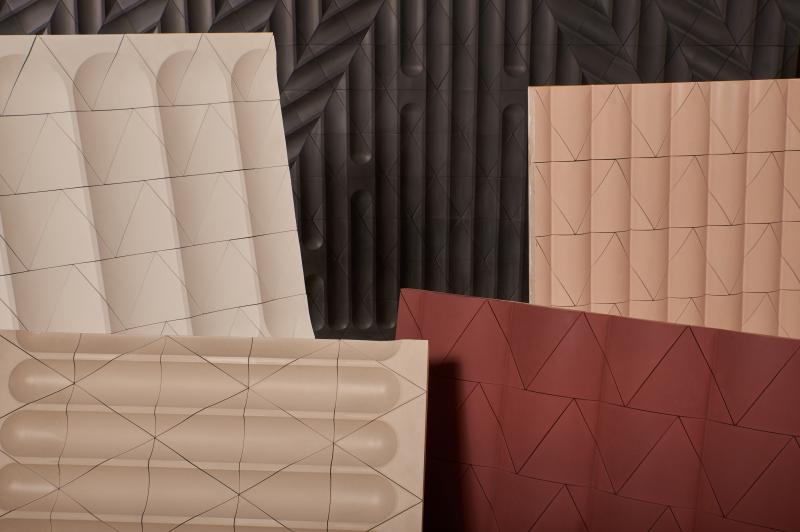 GRT says the tiles, when they are rotated, assume a unique look—one of which is a pattern that vary from Western Classical motifs to arrangements that harken back to Meso-American pattern-making and various unknowns in between.
"We are excited by the balance of visual complexity and familiarity and by the knowledge that there are surely combinations we have yet to discover, " the firm says.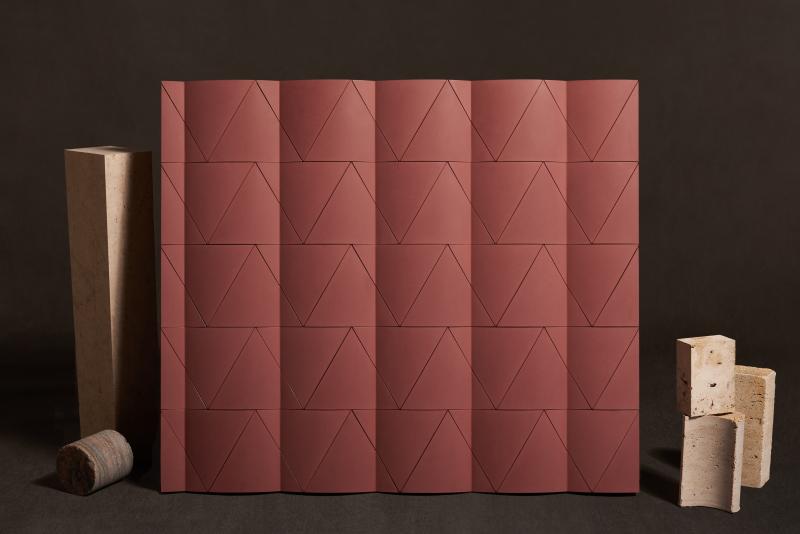 See more surfaces + coverings news from PRODUCTS magazine here: