Modified wood products manufacturer Kebony has introduced a clip system that makes it easy for contractors to create a rainscreen cladding using the company's wood siding.
The system "supplants predrilling of cladding, reduces installation/labor costs, and eliminates potential moisture penetration from face fasteners," the company says.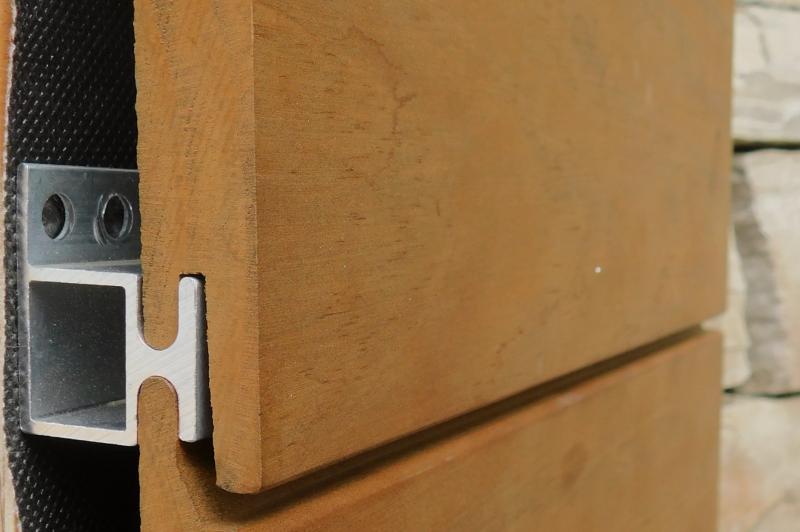 Kebony wood siding and decking products are treated with a bio-based liquid that that the company says provides a combination of durability and dimensional stability. The company claims the treatment process, which uses environmentally friendly furfuryl alcohol, results in wood cell walls that are about 50 percent thicker and provide a hardness that rivals tropical hardwoods.
"Kebony's wood modification technology creates a more dimensionally stable cladding than conventional hardwoods," says Andy Hehl, Kebony's U.S. manager. "This results in a flatter surface and tighter joints long term, avoiding the typical challenges of shrinking hardwoods while providing the option of not applying a finish to the wood to help keep it stable."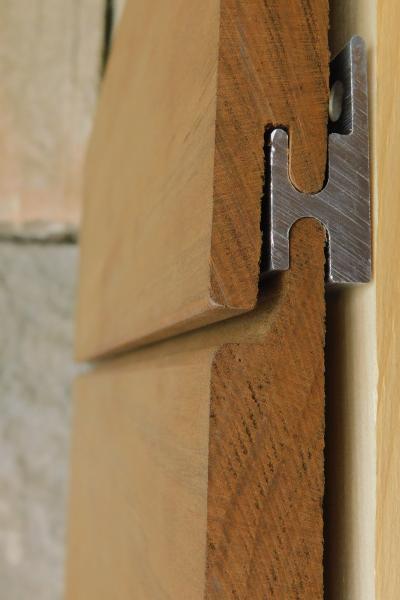 The clip-based rainscreen attachment system is designed specifically for this cladding. It can be applied over most exterior and interior envelope design types, including directly over mineral fiber exterior insulation. Kebony says the clip fastener and façade profile provide a clean look and eliminate the need for predrilling, which significantly reduces installation costs while eliminating water penetration.
"The Passive Rainscreen System can be attached directly to sheathing and is offered in both a ¾-inch and a 3/8-inch airspace," the company says. "With clips made of extruded high-grade aluminum and specialized self-drilling T316 stainless steel screws with unique thread design the Passive Rainscreen System features superior clip-to-wood and screw-pullout performance on sheathing, batten, stud, or z-girt attachment systems."
See more home exterior news from PRODUCTS magazine here: