The Lighting Architecture Movement Project (LAMP) has announced three winners and three runners up in its fifth annual international lighting design awards.
"Balance was a clever subject and we were very impressed by the diversity of lights," says lighting designer Ingo Maurer, one of this year's judges. "LED is certainly a big improvement in our daily technical life, but it is very important not to miss the following element of light: The essence of light."
Founded in 2013 in Vancouver, British Columbia, LAMP is a group installation and exhibition that showcases light and form through the lens of architectural design. The group says it aims to introduce a broader audience to lighting design while promoting and connecting emerging talent to new markets.
L A M P announced winners in three categories: products by established designers, emerging designers, and students. The judges chose lights from more than 142 submissions worldwide, from 85 cities, and 28 countries.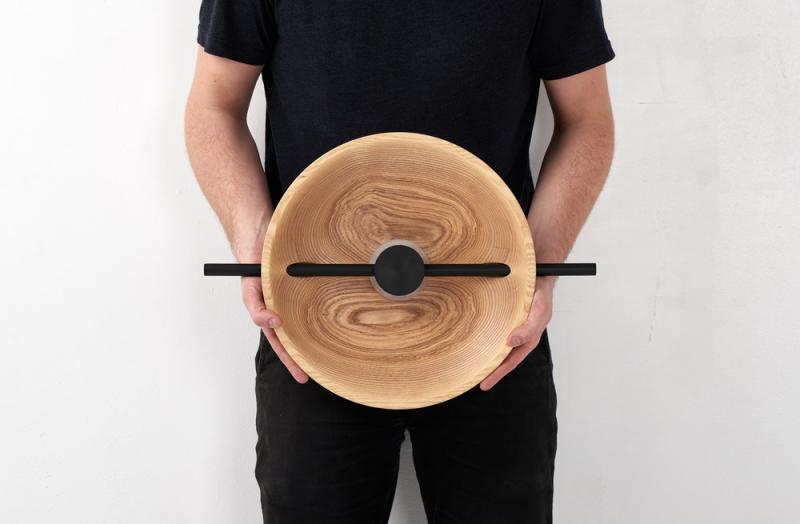 Established Winner: Mito by Tom Fereday and Rakumba Lighting from Melbourne, Australia. Concept: Mito is an exercise in balance and proportion, with feature reflectors carefully balanced along a fine thread-like stem. The Mito lighting series was designed to celebrate the natural beauty and character of raw materials.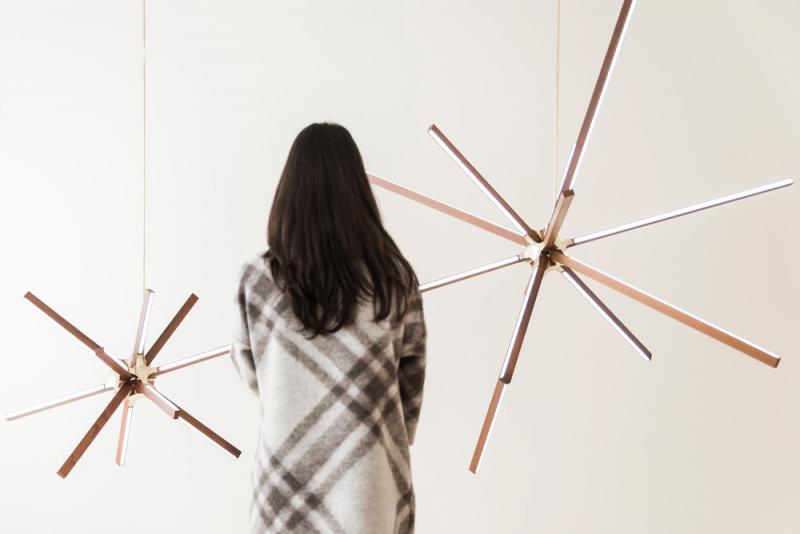 Established Runner-up: Boom by Stickbulb/RUX Studios from New York City. Concept: Boom is an LED fixture made from sustainably sourced or reclaimed wood and a cast-brass joint. This is a new series of LED chandeliers made from and inspired by destroyed buildings.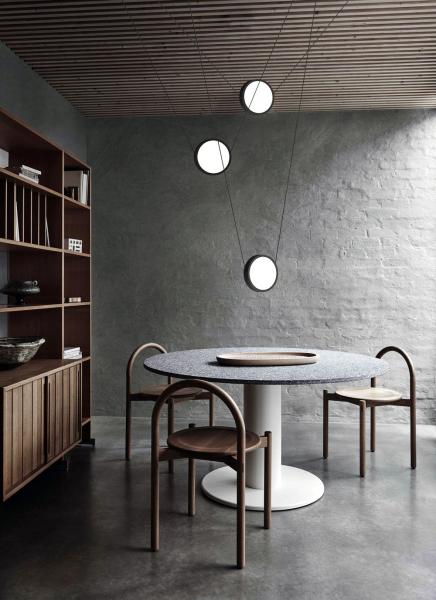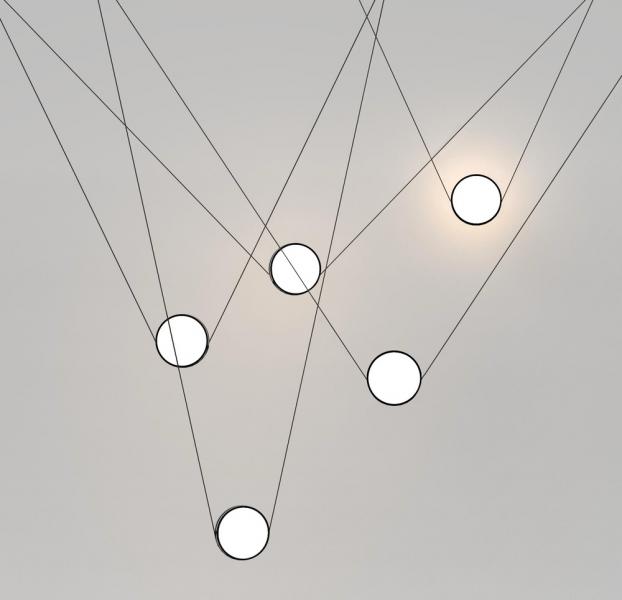 Emerging Winner: Highwire by Anony Studio from Toronto, ON, Canada. Concept: By allowing gravity to weight the center, the Highwire maintains balance by creating tension between two points.  The user can add up to five luminaries to a single power drop. The light created by the fixture not only illuminates the surrounding area, but also illuminates itself.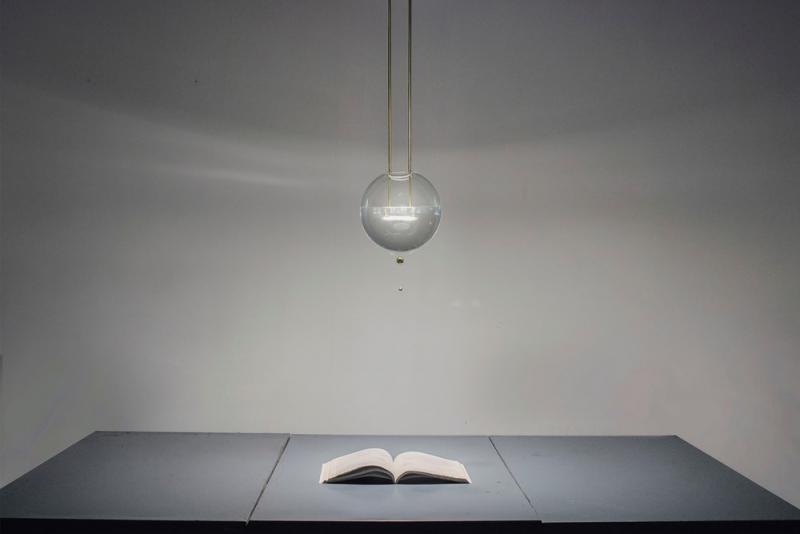 Emerging Runner-Up: Bolla by Giulia Liverani for OliveLab from Turin, Italy. Concept: Balance isn't something you easily get, it's something you have to gain. The Universe itself is constantly searching for its equilibrium, balancing different elements to reach an ideal condition. Similarly, BOLLA is able to constantly equilibrate power and temperature to guarantee the desired lifetime of its LED.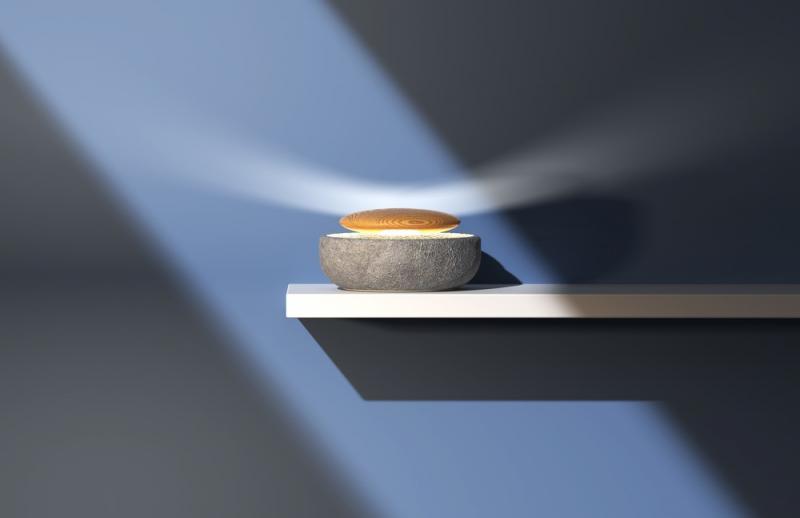 Student Winner: Driftwood by Nathan Sui from Mississauga, ON, Canada. Concept: Driftwood is inspired by pristine scenery within nature. It emulates a piece of wood floating on a calm lake, barely breaking the surface and floating without disturbances. The warm diffused light mimics the refraction of light within water, bouncing off the rocky shore and illuminating the floating wood.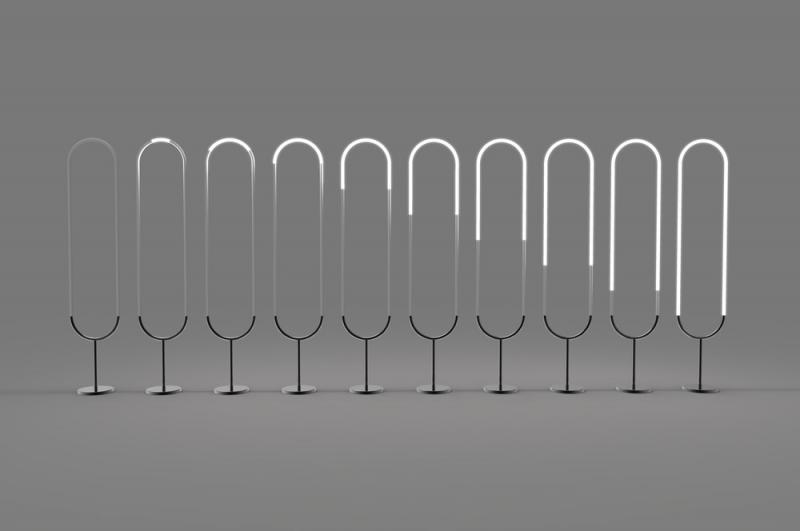 Student Runner-Up: Arch by Noah Howells from Boone, N.C. Concept:  When turned on, the ARCH lamp lights up a small portion at the top, symbolizing the "keystone" of an archway. From there, the user can adjust the brightness of the lamp using a touch sensitive control strip along the back of the lamp. As the user slides their hand down the side of the lamp, the light travels down the tube with their touch, creating an archway of light.
The established winner will receive Inform Interiors $2,000 Grand Prize Award, the emerging winner will receive the $1,000 Light Resource Award, and the first place student winner will receive a $500 Award & Professional Internship/Mentorship with ANDLIGHT.
The 2018 panel of judges includes: Ingo Maurer, Michael Anastassiades, Jaime Derringer (Design Milk), Alex Josephson (PARTISANS), Tim Rundle (Tim Rundle Studio), Scott Bridgens (Resident), Rich Brilliant Willing, Bec Brittain, and Robyn York (Inform Contract). 
See more lighting solutions from PRODUCTS magazine here: