Portapivot has created a made-to-measure kit that allows professional contractors to assemble the components on-site to create an interior pivoting door.
"This glass pivot door is made with a minimal aluminium frame (65 mm x 30 mm), and is available in three anodized colors—silver, black, and bronze," the company says. "The frame is designed to be fitted with any type of 6- or 8-millimeter-thick tempered safety glass."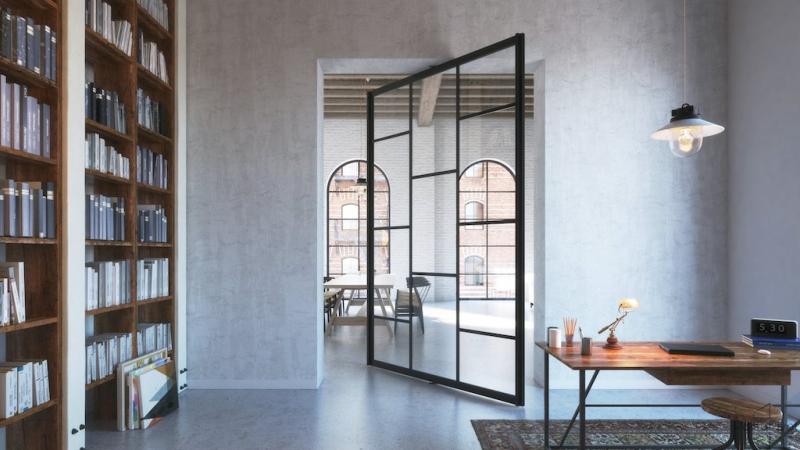 Because they allow wide openings and a clean modern look, pivot doors have become popular among architects and designers. But such systems are pricey, so they are found mostly on high-end projects and custom homes. Portapivot's
6530 pivoting system
is intended as an economical way to achieve the look on the interior.
In addition to its flexibility, the product features what the company calls Stealth Pivot—a compact and innovative hinge that can be fitted inside virtually any door leaf. "The pivot hinge features a high-tech comfort closure that works in all swing directions up to 360 degrees," the company says. "When fitted and installed, the hinge remains invisible, hence the name "Stealth Pivot."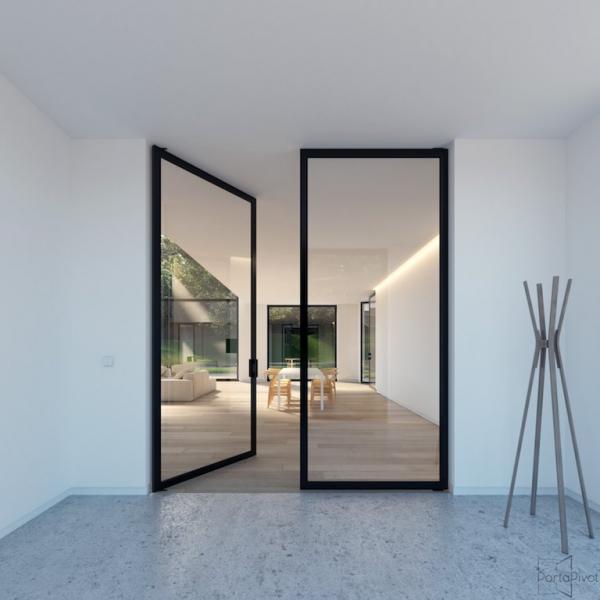 The hinge is mounted on top of the finished solid floor and underneath a solid or reinforced ceiling surface. And because it requires minimal anchoring, it allows for easy installation on any type of surface.
Door systems can be ordered in sizes up to roughtly 116 inches tall by 88½ inches wide. Each frame is flat-packed so it can be easily be shipped anywhere in the world.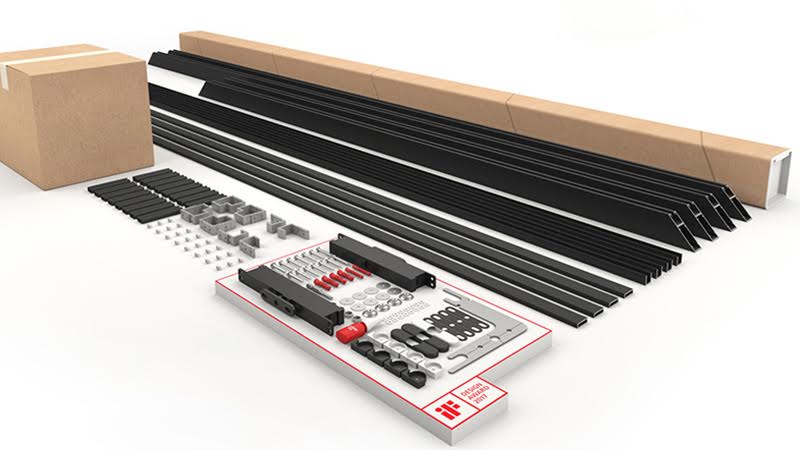 The self-assembly kit is designed specifically for interior craftsmen and comes with the aluminium frame, a set of Stealth Pivot hinges, and all the necessary assembly and installation accessories. Builders and contractor simply supply the glass.
Portapivot is a Belgian brand, created and engineered by the designers of ANYWAY doors.