Milwaukee Tool has introduced a new family of cordless carbide cutting solutions, including a reciprocating saw blade and two hole saw options.
Each of the three new cordless carbide-tooth solutions are designed to be long-lasting and fast, with lifetimes 50 times longer than the standard bi-metal equivalents, the company says.
The Torch, the new reciprocating saw blade, has 25 percent more carbide-per-tooth than any other carbide blade on the market, the Milwaukee claims. The 7tpi design allows users to cut through metal thicknesses between 3/16 inch and ½ inch. Six models are available.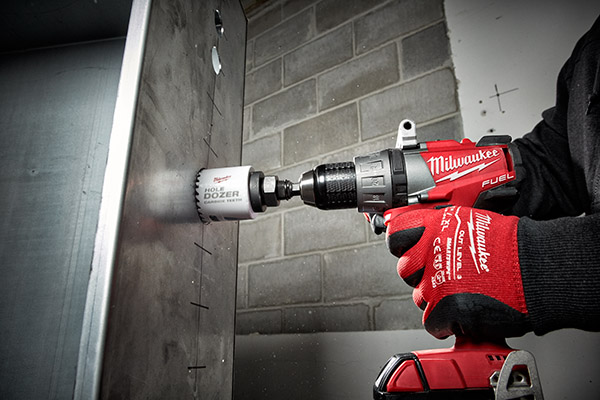 Hole Dozer with Carbide Teeth
The latest iteration of the company's Hole Dozer is one of the two new carbide hole saw solutions. The Hole Dozer with Carbide Teeth is designed to saw through nail-embedded wood, cement board, fiberglass, and plaster, and also delivers the longest life against stainless steel, the manufacturer claims. The hole saw features a thermoset coating that reduces friction and drag during cutting and includes Plug Jack T-Slots, designed to allow full access during plug removal. Twenty models are available.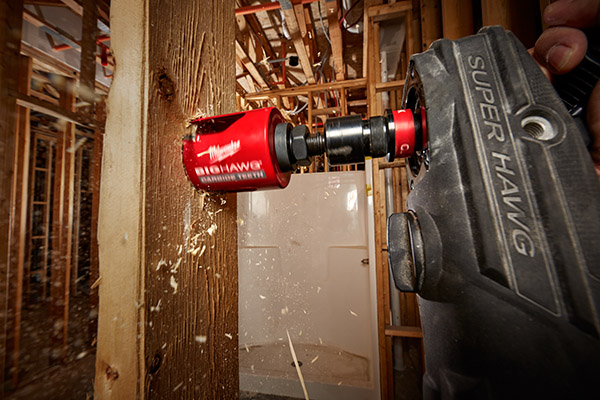 Big Hawg with Carbide Teeth
Finally, the carbide-tooth version of Milwaukee's Big Hawg hole saw is designed to cut through nail-embedded wood and other abrasive materials such as siding, stucco, and cement board. Its three-tooth design is engineered to withstand up to 1,000 nails, the company says. Nineteen models are available. In addition to the saw, Milwaukee has also updated its pilot bit with a carbide tip.
"By optimizing the widely popular BIG HAWG hole cutters with advanced carbide technology, we're able to make the best rough in-hole saws even better – giving them unparalleled versatility and life in wood, wood with nails and abrasive materials," says Ryan Rudzinski, the senior product manager for Milwaukee Tool.
The entire carbide-tooth family of saws from Milwaukee with be available in June 2018.