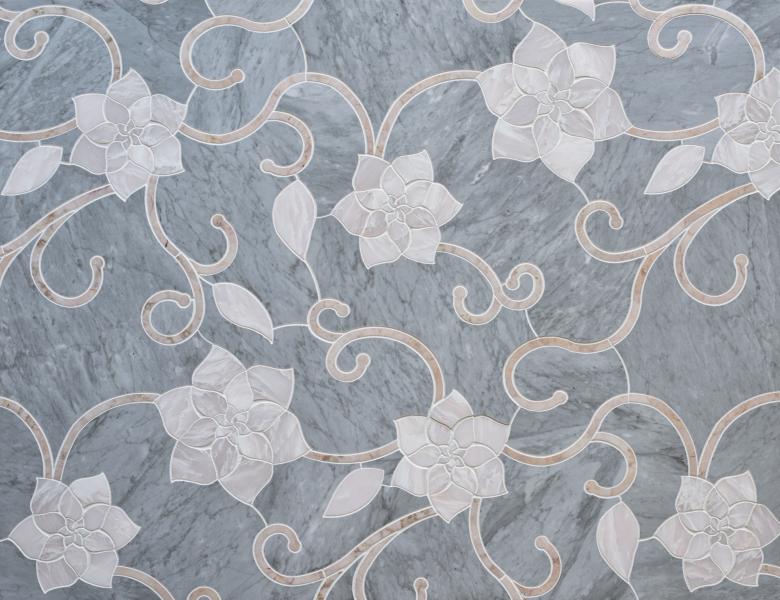 Garden District, Camilla Flower
The new French Quarter Collection from Mosaïque Surface includes 30 different mosaic patterns available in nearly 100 types of natural stone.
In addition to the variety of stone types, 16 colours of Venetian glass and metal inlays are available. The Montreal, Canada-based manufacturer introduced its newest collection in four "stories," or sections. Each is inspired by the luxe interiors of old homes in the American South.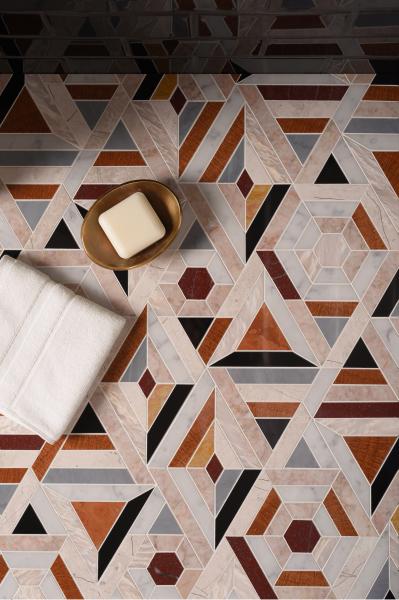 American Bistro, Confectionary
American Bistro mosaics are based on restaurant floors and tabletop linens, while Gulf Shores channels waterfront aesthetics.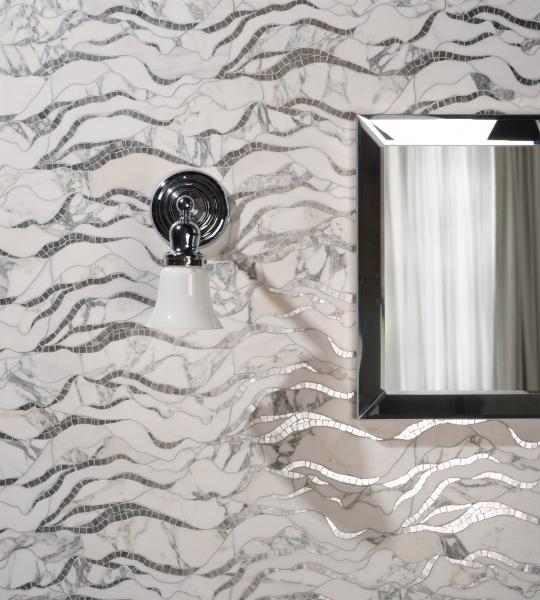 Gulf Shores, Wavelet
Architectural Preservation designs pays homage to the iconic ironwork in the French Quarter, and the Garden District collection channels the details of historic American mansions, adorned with flowers and gardens.
The collection is available at 250 showrooms worldwide.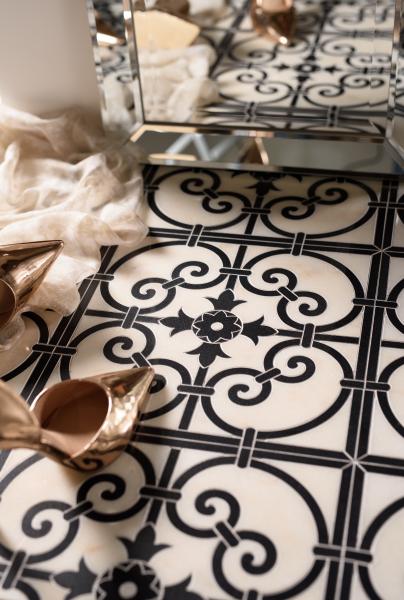 Architectural Preservation, Josephine