*11/19/18: See updated coverage on this topic here.*
Cabinets can make or break your kitchen's design, but costing anywhere from $15,000 up to (and more than) $40,000, they can also break the budget. You need cheaper options.
If you're doing a custom home with a large budget, many brands already exist for you: In addition to bespoke cabinets from wood shops across the country, you can choose from custom and semi-custom brands such as Wood-Mode, Wellborn, Siematic, Poggenpohl, Eggersman, Henrybuilt, Boffi, Bulthaup, Poliform, Plain & Fancy, Viola Park, Goldreif, Snaidero, and many more.
Strategies already exist for attaining more affordable, cheaper cabinets: You can stick with stock units if you're buying new, you can salvage old products and spruce them up with paint and new hardware, or you may try refacing your old boxes, which will give tired installations a new look.
Are IKEA Cabinets Really Cheaper?
But nothing takes the place of finding really good new cabinets that balance style with low cost. Most residential construction pros have their go-to affordable options, but one brand that comes up frequently is IKEA.
Used by such firms as Voith and Mactavish in Philadelphia and Austin, Texas; Estes/Twombly Architects in Newport, R.I.; Colab Studio in Tempe, Ariz.; Interface Studio Architects in Philadelphia; Randy Brown Architects in Omaha, Neb.; Johnsen Schmaling Architects in Milwaukee; and Kube Architecture in Washington, D.C., IKEA is a viable option when clients lack other resources.
"Don't discount IKEA cabinetry," Daniela Holt Voith, FAIA, has said, adding that it's one of the best deals in kitchen cabinets.
No matter which budget product you typically choose, you still need to have options to show to your buyers and clients. According to the Cleveland-based Freedonia Group, there will be a rising demand for cabinetry in the next four years thanks to a rebound in residential construction and a trend toward larger kitchens. What's more, consumer expectations are high. They want ample storage space, pull-out shelves, storage racks, and tons of other features, but they don't want to pay a lot of money for them.
The good news for builders, remodelers, and architects is that manufacturers have been forced to up the ante on their entry level products. Consumers have more expectations at the entry price point, a rep from MasterBrand said at the International Builders' Show, which is why we are seeing more features such as soft-close drawers and doors, touch-to-open uppers, and lighting on more baseline products.
When it's time to start your next project, consider these 11 low-cost, high-style options: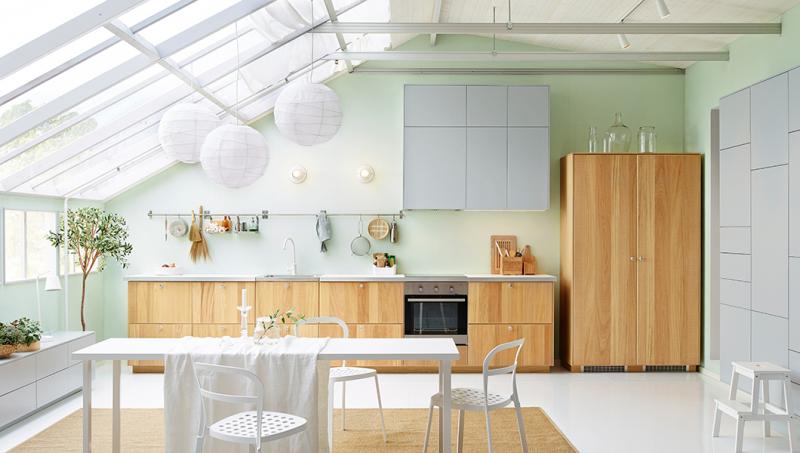 1. IKEA
The Swedish brand is known for disposal products, but its cabinet line gets much respect. The boxes are made from particleboard and covered with a melamine foil. One drawback (or benefit, depending on your position) is that the pieces are flat packed and have to be assembled in the field. Wood, wood veneers, and lacquered fronts are available.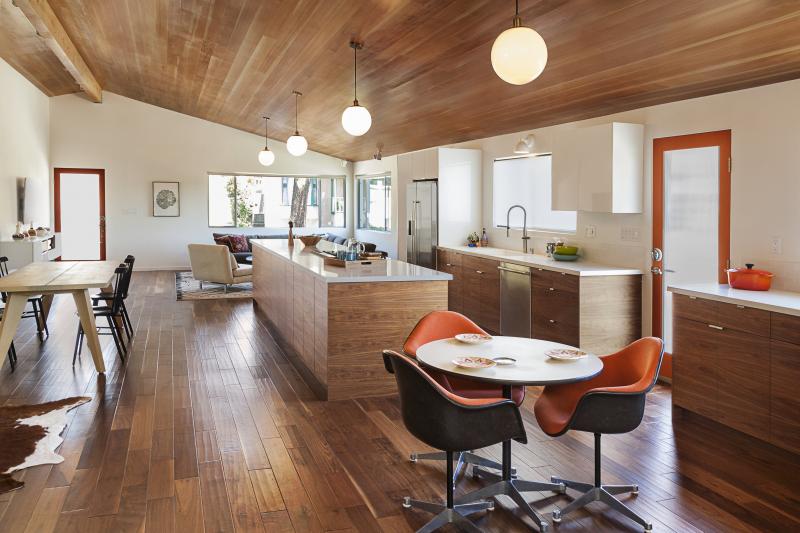 2. Semihandmade
If IKEA doors aren't good enough, this California company offers a wide variety of fronts that vary from melamine, wood veneers, solid wood frames, reclaimed wood, and thermofoil. The company also offers unfinished parts that are meant to be stained or painted in the field. 
The company offers a line of affordable frameless cabinets with the look of high-end European products. The Roberto Fiore features full overlay doors, European hinges, and full-extension drawers with soft-closing glides. Lumber Liquidators founder Tom Sullivan launched the line in 2008.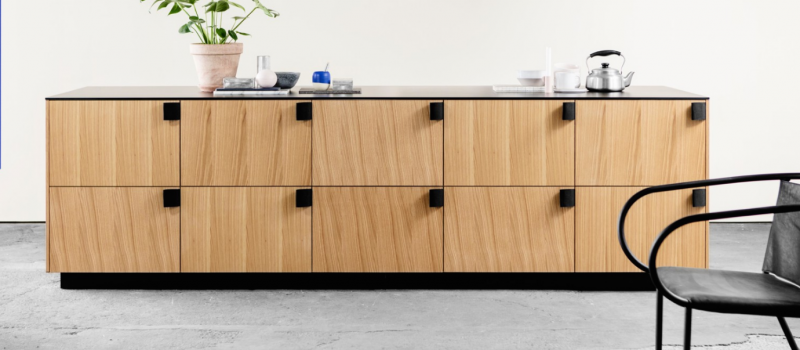 The company collaborates with Danish architects to design unique kitchen fronts and tabletops that fit IKEA's basic and popular modules. It also offers adjustable fronts for the Swedish company's PAX wardrobe, BESTÅ sideboard, and GODMORGEN bathroom cupboard. Featured architects include Bjarke Ingels and Norm Architects.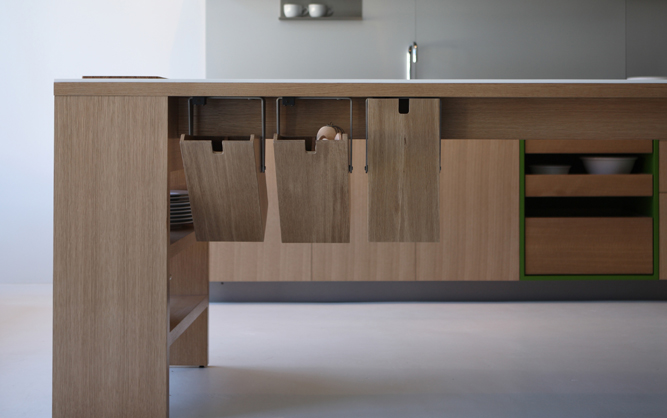 5. Viola Park
The brand is the mid-priced, cheaper line from ultra premium custom company Henrybuilt. Launched as an alternative to IKEA, the line offers modular pieces and uses high-quality materials such as walnut, bamboo, and maple.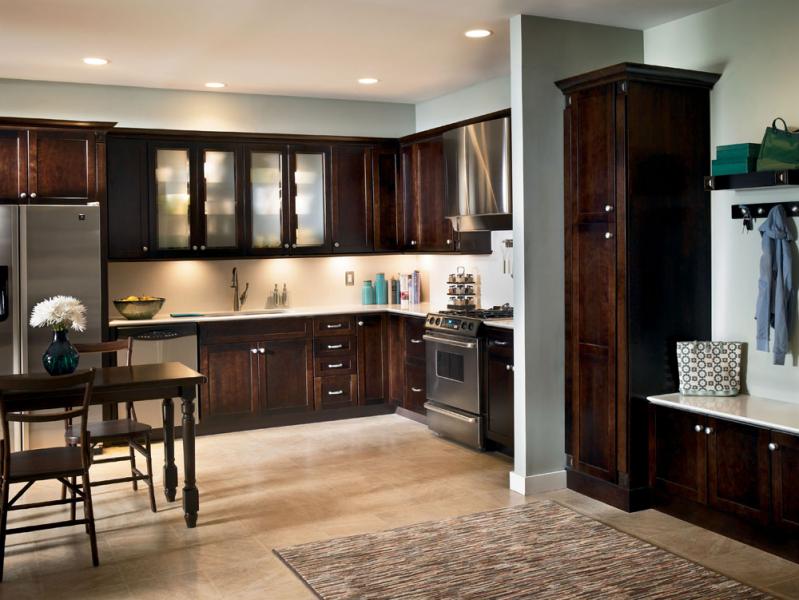 6. KraftMaid
The company offers a variety of modern, traditional, and transitional semi-custom cabinets that are made with wood face frames, plywood boxes, and dovetail drawers.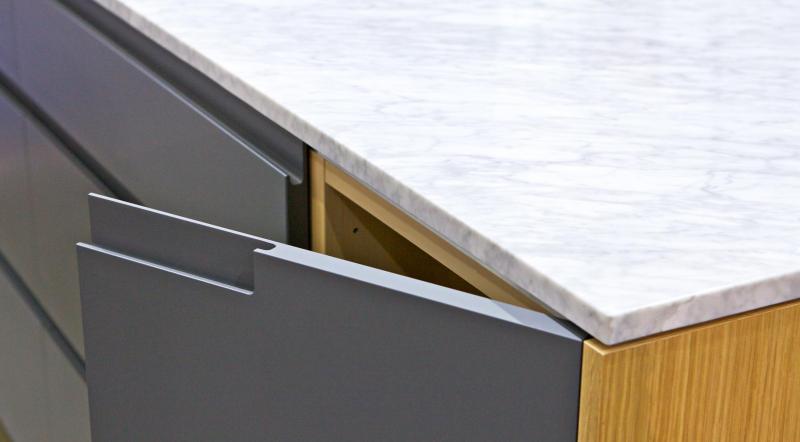 Founded by a Swedish furniture designer and an American architect, the company makes custom fronts for IKEA cabinets. Materials include lacquered and clear fiberboard, textured laminates, and oak, ash, walnut, and bamboo veneers.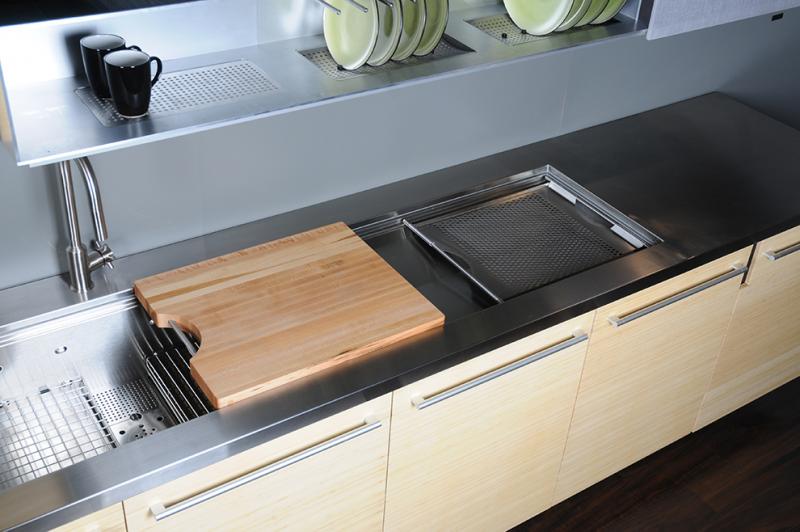 Elements is an entry-level to mid-level cabinet line by designer Fu-Tung Cheng. The product features aluminum shelves, bamboo uppers, integrated drip-trays, rubberized plate holders, sliding translucent panels, and wood veneers.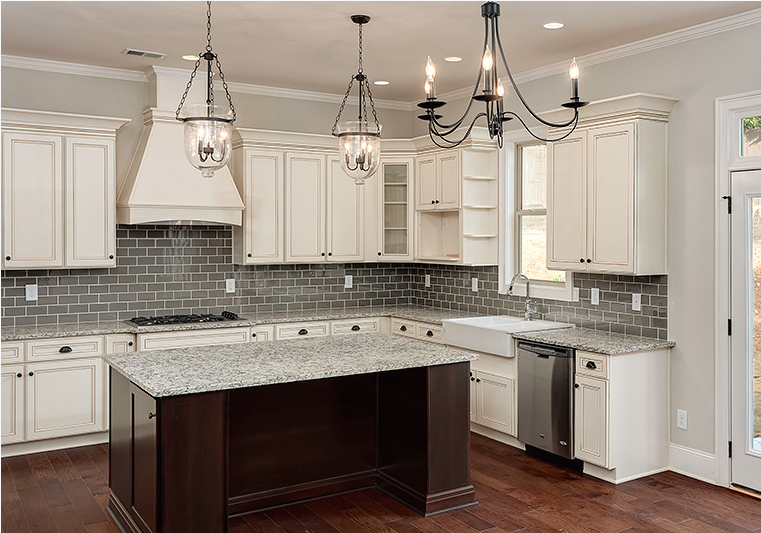 The company distributes ready-to-assemble cabinets that feature solid wood doors, ½-inch plywood boxes, ¾-inch plywood shelves, solid maple dovetail drawers, and six-way adjustable door hinges, among other options. 
10. Cliq Studios
The manufacturer offers built-to-order semi-custom cabinets that are shipped direct, eliminating showroom markup. Made in Connersville, Ind., products feature a full-overlay style with mortise-and-tenon joints and recessed veneer center panels, among other highlights. Species include oak, maple, and cherry.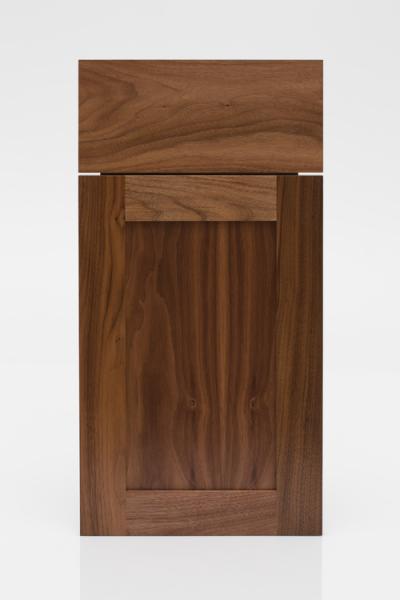 11. Kokeena
This Portland, Ore., company offer custom doors, drawer fronts, and hardware to turn IKEA boxes into custom cabinets. Materials include a high-density recycled wood product that is more dimensionally stable, solid wood stiles and rails, and wood veneers. Plain sawn walnut is shown here. All doors come finished, bored, and ready to install. 
See more kitchen + bath news from PRODUCTS magazine here: