A new paint start-up, Clare, delivers curated color choices, samples, and painting supplies directly to customers' doorsteps.
Interior designer Nicole Gibbons says she founded the paint company with the intention to make the process of choosing paint easier. The online retailer offers a "simplified product assortment, a process rooted in convenience, a focus on conscious ingredients and transparency, plus expert guidance at every step of the customer journey," the company says.
Clare, from the Latin term for "clear, bright, shining, and brilliant to the sight," offers 100 percent acrylic paints in 55 curated shades in both eggshell and semi-gloss finishes. Ceiling paint and primers are also available. The paints are low-odor, zero-VOC, self priming, and Greengaurd Gold Certified. They are also washable, scrubbable, and durable, the company says.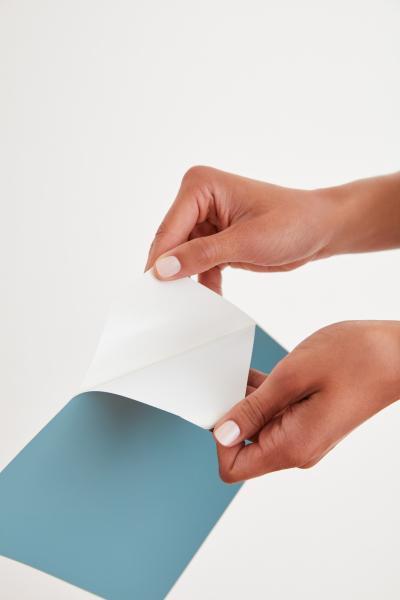 "There are so many factors that go into creating a better paint formula, and we've taken great care to think through every one of them," the company says. "We're proud to say that our paint is free of toxic air contaminants, hazardous air pollutants, and all chemicals on the EPA chemicals of concern list. The colorants we use to tint our paint are also Zero VOC, which means they won't add VOCs when the paint is tinted." The company also discloses paint ingredients on each can's label, and all paints are LEED-compliant.
The Clare website offers a designer blog and Color Genius tool that can analyze a space's furniture, light, and style inspiration to give color suggestions. Colors options include soft, modern shades and a variety of neutrals. The company's Perfect Color Swatch sample squares that peel and stick to any wall and are easily removable, eliminating the need for cans of paint samples.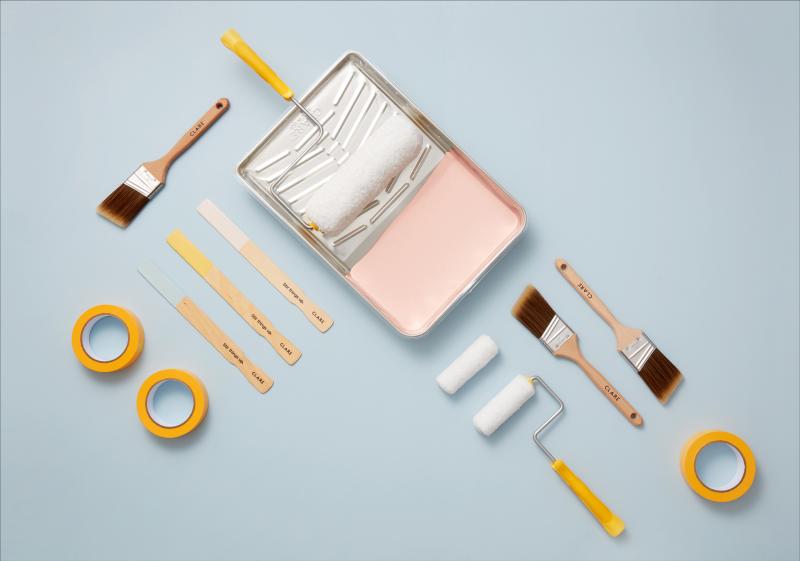 Clare says that its manufacturing facilities use energy and waste efficient processes. "Water conservation systems are in place to treat and recycle large volumes of contaminated wastewater for reuse in the manufacturing process," the company says.
The company also offers a variety of paint tools and supplies that can be added to paint orders. Options include trays, rollers, brushes, drop cloths, and painter's tape made with environmentally-friendly ingredients.
See more paints + stains news from PRODUCTS magazine here: