Toilet manufacturer Niagara will soon introduce a unit that flushes with an average of 0.6 gallons. It will be the brand's most water-efficient toilet yet.
"The Nano toilet is our newest revelation in small space design and function," the company says, adding that its 0.6 gallons per flush average, makes it "one of the most efficient toilets on the planet."
A dual-flush toilet, Nano will use 0.5 or 0.8 gallons per flush. It features a compact design with an elongated shape but will occupy the same space as a round bowl, the company explains, so it will be ideal for tiny homes, powder rooms, and multi-family projects.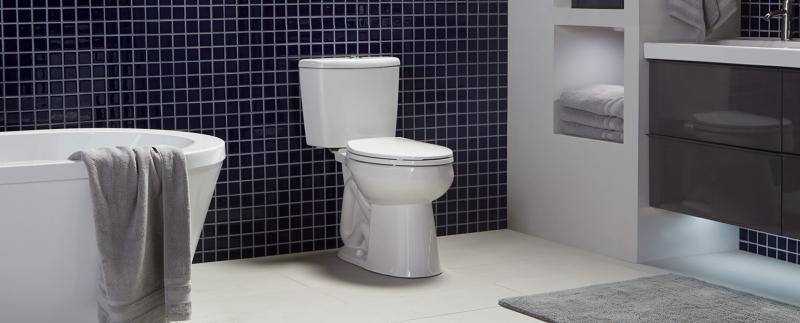 Equipped with vacuum assist technology, the toilet offers a quiet, powerful flush using the company's Stealth flush chamber and air transfer system, the brand claims. "One flush thoroughly evacuates the bowl every time, eliminating double flushing."
Other features include EZ Height design, making it easier to sit and stand; no flapper to cause leaks; a Fluidmaster fill valve; and a fully glazed 2-inch trapway.
The Nano will be available in fall 2018.
See more plumbing + fixture news from PRODUCTS magazine here: