Bath and tile products manufacturer Schluter-Systems has unveiled three new shower grate designs that add a little more style to the space.
Three new grate designs are available for the standard Kerdi 4-inch square point drains and for the Kerdi-Line linear drains in lengths from 20 inches to 48 inches.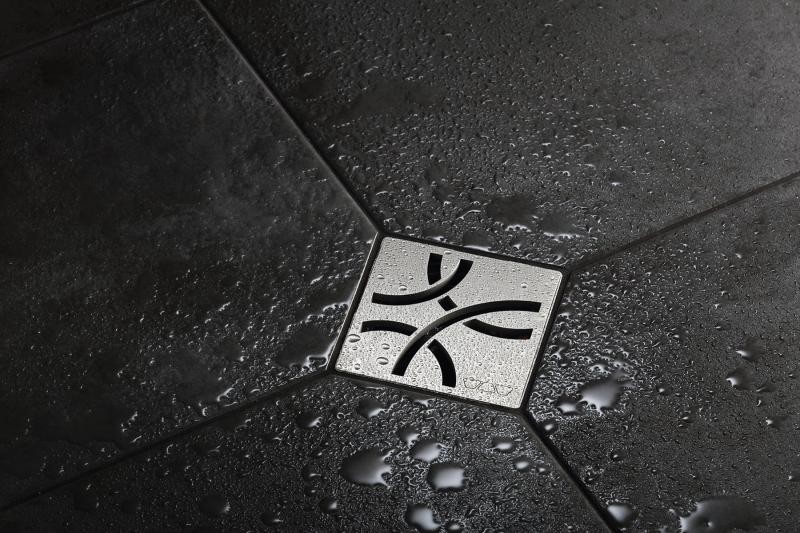 The Curve drain grate
"The Schluter-KERDI-DRAIN-STYLE grates (for point drain) and KERDI-LINE-STYLE grates (for linear drain) were developed through an in-depth project between European and North American designers, who came together to combine unique design trends from both sides of the globe into three fashionable shower grates," Schluter says. "The design objective was to tie-in to today's latest tile trends, while providing distinctly different looks that will fit in with various bathroom decors. The drain grates do not contain any screw holes, creating an uninterrupted design that adds to the seamless appearance."
The Pure linear drain grate
Bot of drain styles feature an integrated bonding flange that provides a secure connection to the KERDI waterproofing membrane at the top of the assembly. The manufacturer says this is an integral part of a sealed system that creates waterproof showers by protecting the substrate from water infiltration, preventing mold and mildew.
The grates and frames are made with brushed stainless steel, and the interior of the grate assembly is smooth and free of protrusions for easy cleaning, Schluter says. The two new designs will be available in spring of 2018.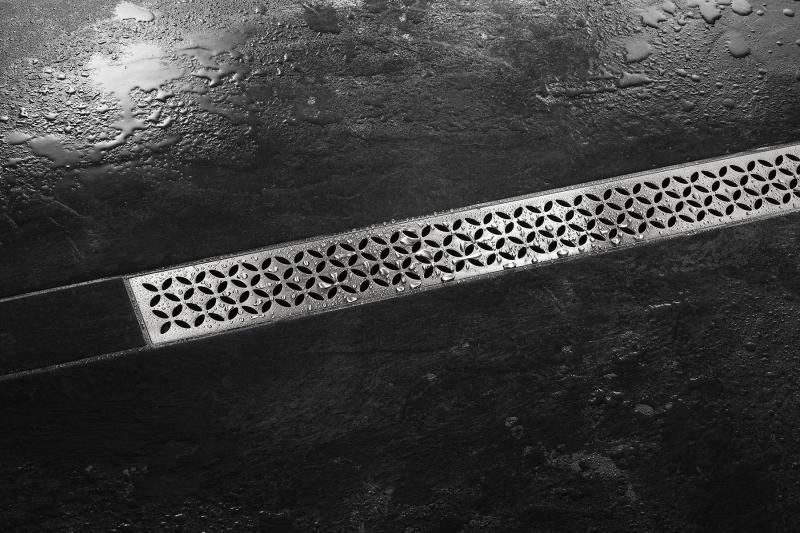 The Floral linear drain grate
See more drain news from PRODUCTS magazine here: