For the past few years, spa life has taken hold in all things bath related. And the toilet is no exception.
The bathroom as sanctuary requires "simple lines and a little playfulness," says Maria Stapperfenne, CMKBD, former national president of the NKBA and manager of Tewksbury Kitchen and Bath in Tewksbury Township, N.J. "People want bathrooms that are carefully planned but with an easy, finished appearance."
European-style toilets—think wall-hung bowls and smart units in geometric shapes—fit perfectly in spa-like spaces. The units hit the mark on clean lines, functionality, and whimsical shapes. They also offer a nod to an increased attention to hygiene, and most have dual-flush functionality to check the box on water efficiency.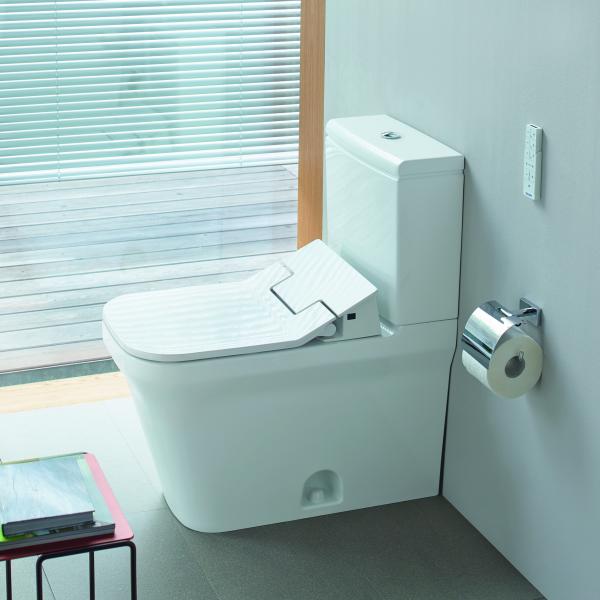 Available as a floor-mount or wall-hung, the P3 Comforts toilet features. inch of additional seating and rimless flushing that ensures optimal performance, the company says. Any model in the series can be fitted with the SensoWash Slim personal cleansing seat, which offers comfort wash, lady wash, rear wash, and remote control operation.
OFF THE WALL
While European-style toilets do include floor-mounted options, it's the wall-hung variety that typically comes to mind. They are great to use in small bathrooms, Stapperfenne says. "There's more space because you don't have the projection of a tank off the wall, and since it's off the floor, it makes the room feel larger."
Not to mention it's much easier to clean the surrounding floor. And, with a wall-hung, homeowners are able to determine the height of the fixture off the floor, making them ideal for the elderly and for meeting ADA requirements.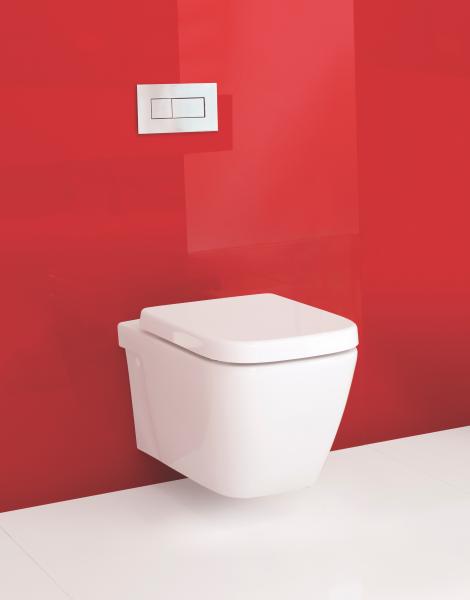 The Invisi series wall-hung toilet can be installed into a 2x4 wall for a sleek look and minimal projection for tight spaces. Featuring a "wash down" flushing system, it has the largest trapway in the industry and is virtually impossible to clog, the company says. It has a soft-close seat.
With the tank embedded behind the drywall, wall-hung models are more often specified in new builds and full bathroom remodels, but they can be used in retrofit situations.
"It has to be a heavy retrofit," notes Bill Strang, president of operations and e-commerce for Toto USA. The wall must come down to the studs and the tank and drain installed. The tank is on a carrier that can hold 800 to 900 pounds. "[The] floor drain is going to need to be moved from the usual 12 inches out from the wall into the wall," he says. "And the tank has to be built into the wall much like a window."
Some design professionals complain about the challenge of getting access to in-wall tanks if there's a plumbing issue, but the mounts can back up to a closet with a wall panel, for example. Toto units offer a wall-mounted panel that makes it easy for a plumber to get to all the internals of the toilet tank, Strang says.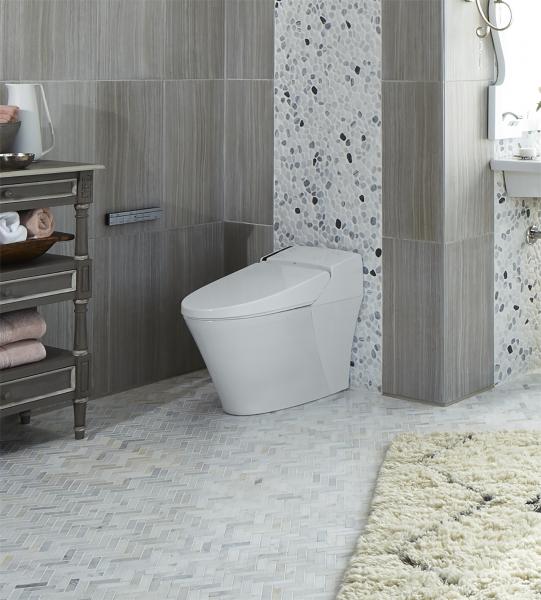 The sleek and streamlined SpaLet smart toilet offers dual-flush technology and myriad luxury features, including a motion sensor, an in-bowl night-light, a heated seat, an automatic cleansing wand, warm air drying, air freshener, auto flush, and a lid that opens and closes automatically. The toilet shape works with transitional and contemporary bathrooms, the company says.
FINE FEATURES
In the European market, contemporary style is more prevalent and accepted, but on this side of the Atlantic, designers are often working with transitional and traditional décor. "But even traditional clients love the sleek lines and cleanliness aspects," says interior designer Jennifer Bertrand, AKBD. "Everyone loves a single-unit toilet."
It's the bells and whistles added to the simple design that have had the biggest impact on homebuyers and homeowners. They include such things as heated seats, bidets, night-lights, drying functions, and even foot-warming options. Some brands offer much more.
The Toto Neorest toilet, for example, offers an air deodorizer, an automatic open-and-close toilet seat and lid, and e-water (or electrolyzed water)—a process that transforms water into a compound to clean the bowl after each flush.
Kohler's Numi model offers a motion-activated cover and seat, illuminated panels, and music. It also comes with a remote control. Lixil offers models that come with a long list of features, including dual cleansing nozzles, heated seats, a remote control, a dryer, and more.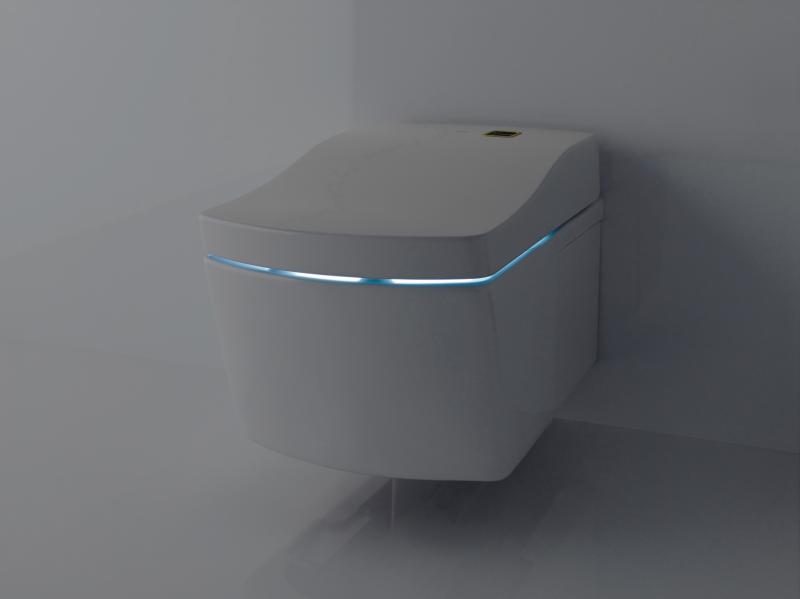 Neorest AC is a high-efficiency unit that offers Actilight Cleansing Technology for increased hygiene. The bowl gets pre-misted to prevent waste adherence and then misted again after each flush. When the seat is closed, a UV light hits the titanium dioxide coating on the toilet's bowl to accelerate decomposition of all organic substances in the bowl.
Fancy features typically come at a price, however. A SensoWash Starck bidet seat from Duravit, for example, can easily cost $2,000. Kohler's Numi has a price tag that's north of $5,000, and Toto's Neorest toilets can run anywhere from $1,500 to about $5,000. At such prices, these products are only for specific clients and buyers in the luxury market, ruling out average homebuyers.
But prices for some Euro-style options, and even optional features, are coming down. "This all used to be only for the high-end clients," Bertrand says, "but now manufacturers are making these for the masses. It's lovely. Why wouldn't I spend a little extra on something I use multiple times a day? Really, it's like trying on Dior. Once you've done it, you can't go back."
This story originally appeared in the July/August issue of PRODUCTS magazine. See the print version here.