It's a refrain you've likely heard many times: American manufacturing is dead!
Sure, American manufacturing is not as robust as it was during and after World War II when it provided more than a third of civilian jobs, but it's far from being moribund.
"The decline in manufacturing jobs certainly makes it seem as if America has been deindustrialized, but it's not so," says business publication MarketWatch. "America still makes lots of stuff, but the number of jobs has shrunk because it doesn't take nearly as many workers as it used to."
Many of our factories are automated, working faster and more efficiently than they would under human power. As a result, manufacturing is the largest and most dynamic sector of the U.S. economy, totaling $6.2 trillion in 2015 or 36 percent of U.S. gross domestic product, according to MarketWatch. A good portion of this manufacturing total is from building products that are made on our shores.
American manufacturers have always produced great windows and doors, engineered lumber, bricks, drywall, garage doors, etc., but there are other categories that also have good representation. These include plumbing fixtures and fittings, tiles, kitchen cabinets, appliances, and door hardware.
This month we bring you a small snapshot of the elegant and inventive products made in America that are available to residential construction pros. Our collection is extensive, including rough products, fine finishes, and tools, but it's by no means comprehensive. Regrettably, many window and door companies, construction products, and plumbing brands simply could not be listed here due to space limitations.
And like it or not, the building products industry is a global business, so cutting off innovative products and materials that are made from manufacturers in other countries—or even from U.S. companies that make wares overseas—is probably not realistic. But there are enough awesome options that will allow you to increase your usage of great products and materials that are manufactured with American pride and ingenuity.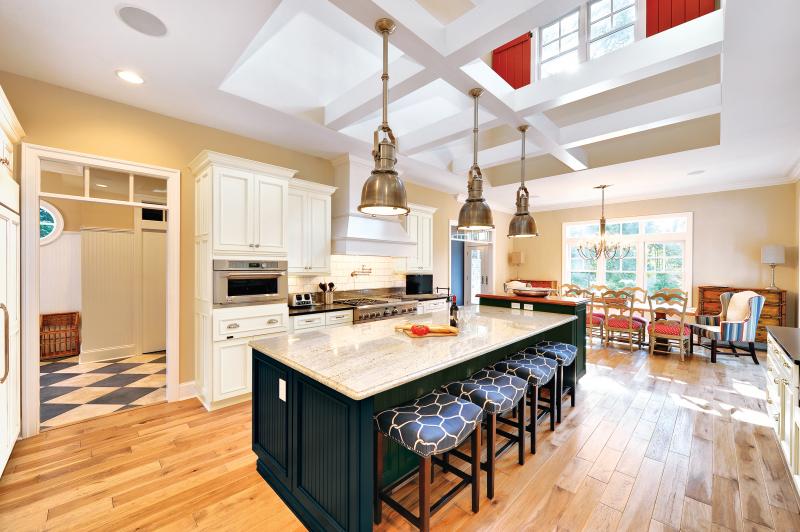 The company's Estate Collection is designed for homeownerscwho want the very best in cabinet construction, the company says. Shown with the Melrose full overlay door, it features cope-and-tenon construction, a 1/2-inch plywood back, six-way adjustable soft-close hinges, and 3/4-inch solid hardwood drawers with dovetail construction. Made in America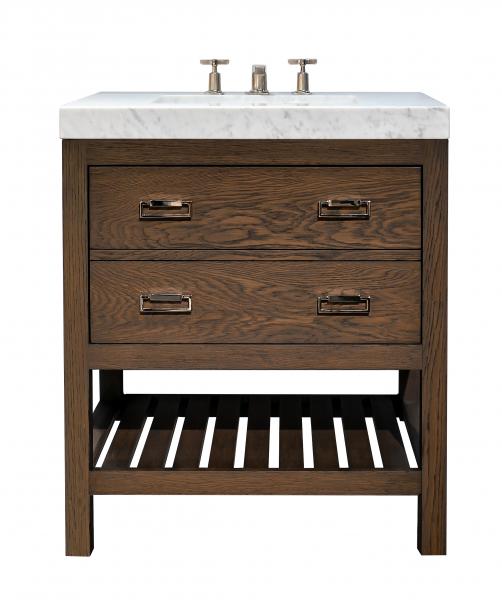 The Sienna Two vanity is available as a wall-hung or freestanding unit, and is available in a wide variety of finishes on maple, oak, and walnut or in painted colors. Features include dovetail joinery and soft-close drawers.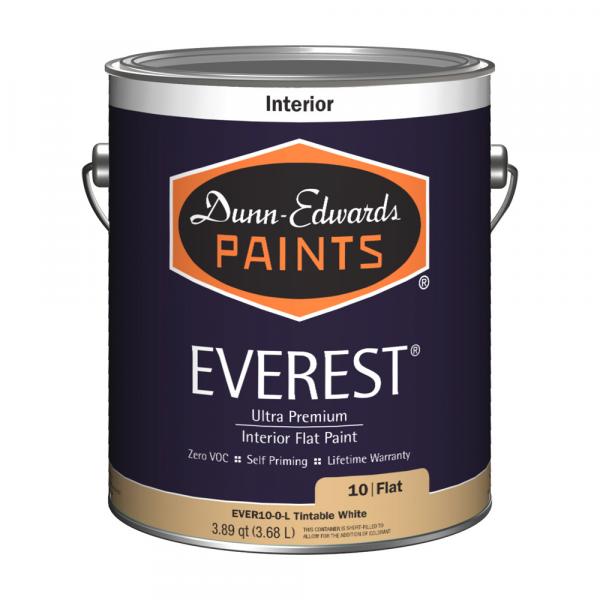 Everest is a Zero-VOC, self-priming paint that offers exceptional hiding, scrub resistance, and washability, the company says. The 100 percent acrylic product is ideal for use on high-end residential and commercial projects.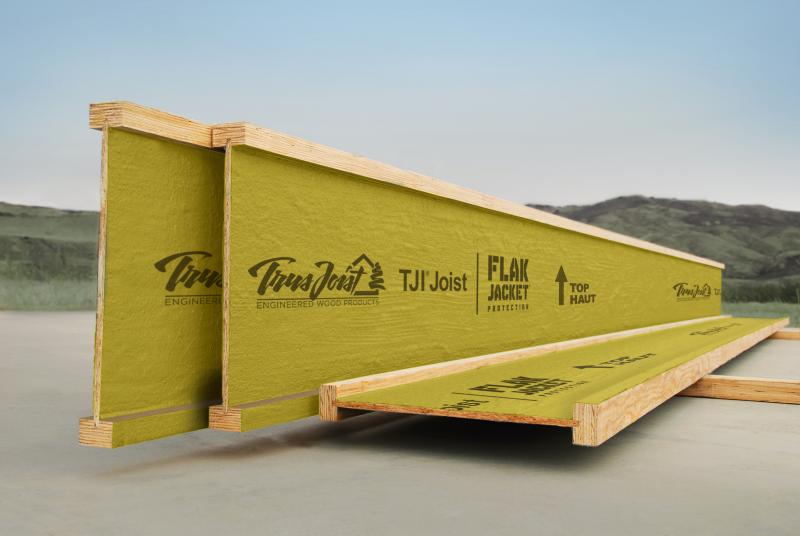 The TJI joist with Flak Jacket Protection combines the firm's I-joist with a proprietary coating that enhances fire resistance and enables the product to comply with Section R501.3 (2012) and Section R302.13 (2015) of the IRC and to achieve one-hour floor/ceiling assemblies in multifamily applications.
The American Muscle Grill is designed after iconic muscle cars of the '60s and can be used with dual fuels individually or simultaneously. Fuel options include wood, wood pellets, coal, briquettes, and infrared. It offers a combined 110,000 BTUs and is made from 14-gauge stainless steel. Made in America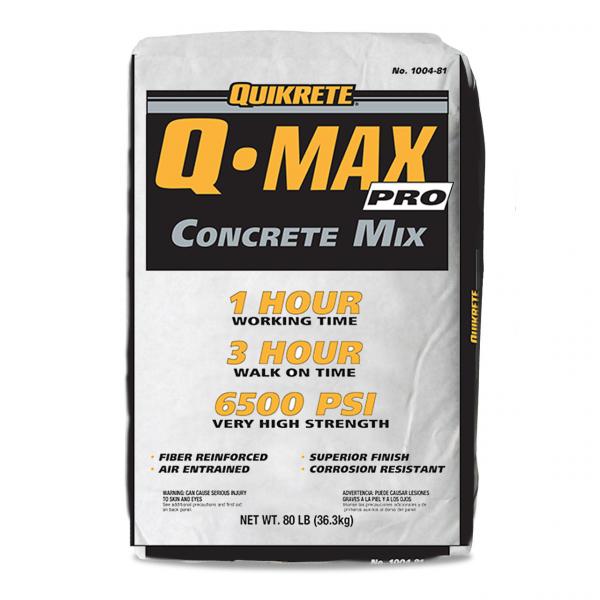 According to the manufacturer, Q-Max is the first and only concrete mix that offers a one-hour working time, three-hour walk-on time, and 6,500-psi compressive strength with crack, freeze-thaw, and corrosion resistance. As a result, pros can complete projects quickly while still meeting structural building requirements.
Marnie Oursler Built One of the First All-American Homes; Here's What She Learned
by  Marnie Oursler, Founder and President, Marnie Custom Homes
Nearly 60 percent of everything Americans buy comes from overseas, including what's in our homes. Though purchasing home products and materials overseas may be cheaper up front, it comes with risk and can be costlier in the long run. Some countries don't have the same safety and manufacturing standards as we do; therefore, there are potential health and safety hazards from poorly made materials and toxic chemicals, such as those found in foreign products (wallboard, flooring, and flexible plumbing pipes).
In 2012, one of my clients asked me to build their dream home using all American-made materials. I jumped at the opportunity. They were worried about their health and safety after recent publicity about toxic chemicals being found in some foreign products. I was inspired to find a way to build their home using safe, non-toxic, and high-quality American-made products.
This was a huge undertaking, or so I thought. At the time, there were just a few American-made homes in the country, mainly because buying foreign was much cheaper. The biggest challenge I faced was getting my suppliers to find and use American products. I also pursued my mission for American-made by using locally sourced materials, such as light fixtures made by a forge in Vermont. My clients were thrilled. The final product, a home I call All-American, is a beautiful beach home constructed of about 95 percent American-made materials and products.
I found that buying USA-made products was, for the most part, comparable to buying imported goods. Not only is it safer, in the long run it's cheaper, lasts longer, and improves the U.S. economy.
Though American-made materials may have higher up-front costs, better quality makes them longer-lasting and more economical in the end. It has become my mission to encourage suppliers, homeowners, and builders to source materials domestically. Now, I push to use American-made materials in all of my homes, and I believe my business —and my clients—are better because of it.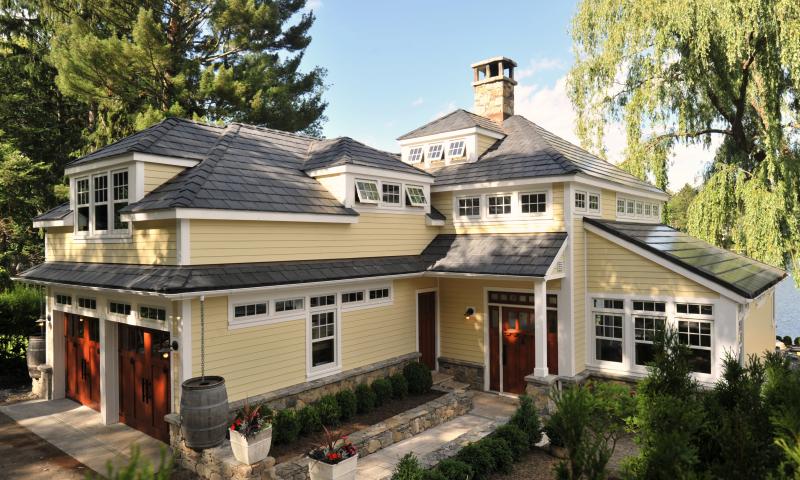 The company offers a variety of synthetic slate roofing products that are available in a full spectrum of authentic colors. Offered in single and multi-width tiles, products are formulated from different slate tones to create a natural variance in color.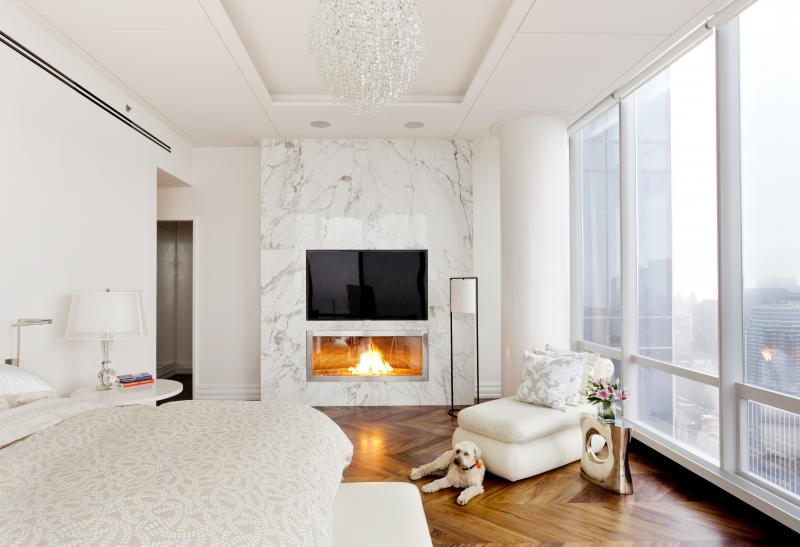 HEARTH CABINET Made in America
The manufacturer's ventless fireplaces are designed without the need for a flue, chimney, gas line, or electricity. Self-contained, they can be installed in virtually any room or space as freestanding or built-in. The flame is secured behind a top-hinged and keyed locking door for safety.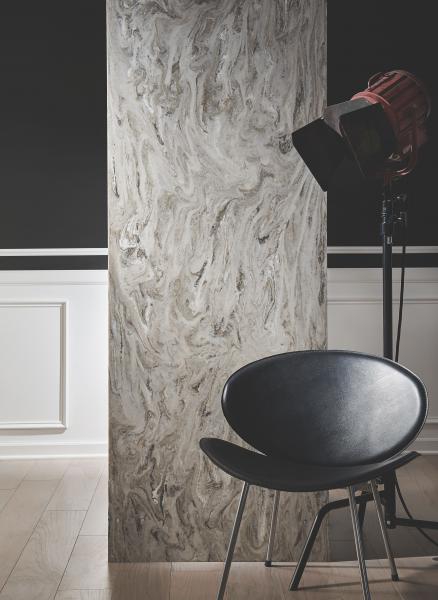 Available in more than 120 colors, Corian is one of the most versatile solid surfacing products available to construction professionals. Developed in the 1960s, it creates virtually seamless tops and also can be fabricated into sinks and other architectural elements.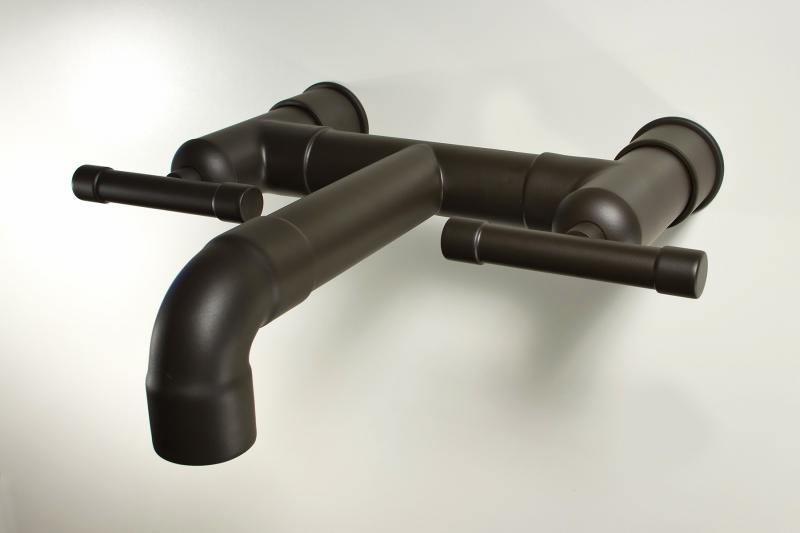 The industrial-chic WaterBridge faucet combines the rustic look of raw plumbing parts with Asian styling. The faucet is now available with an elbow spout, ideal for ramp-style sinks and smaller sinks where the water stream would be best directed straight down. A waterfall and a gooseneck spout also are available.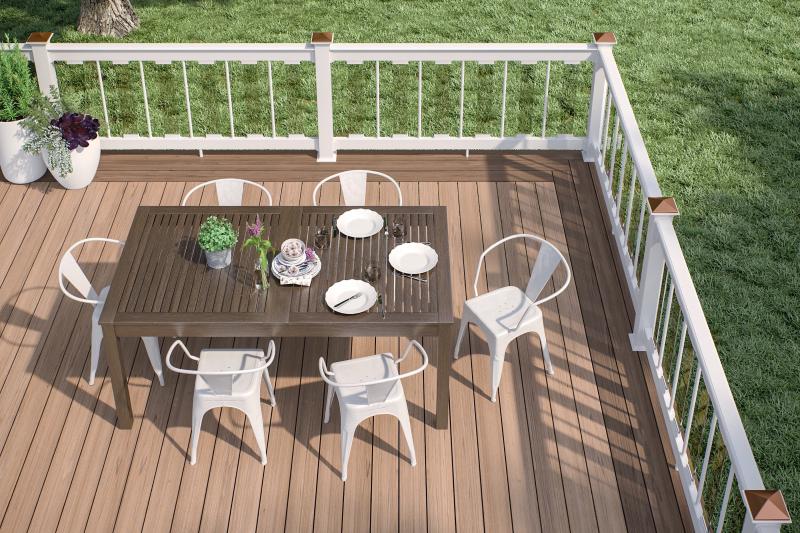 DECKORATORS Made in America
The Vault composite decking comes in Hickory, a popular light brown hue with natural wood tone, Mesquite (brown), and Dusk (gray). It's made with Eovations technology that results in a lightweight composite that's strong and stable, the company says. The line comes in 12-, 16- and 20-foot solid and slotted-edge profiles.
This story originally appeared in the Jan/Feb 2017 issue of PRODUCTS magazine. See the print version here.