A modern house in the remote woods of Wisconsin has won Best-in-Show in Marvin Windows & Doors' 10th annual Architects challenge.
The Pleated House by Milwaukee-based Johnsen Schmaling Architects was one of six winners in a competition that received more than 220 submissions from across North America.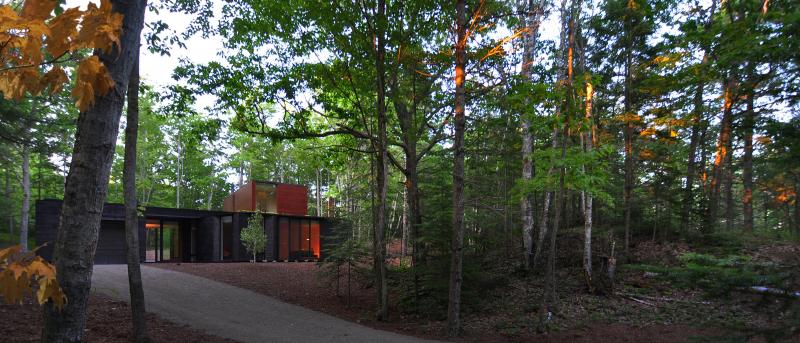 Architects Challenge is a yearly competion that evaluates projects on how well they blend architecture and design with solution-driven innovative use of Marvin and Integrity windows and doors in exceptional residential and commercial projects. This year's judges incude architects Jane Frederick, FAIA, ASID; Matt Kreilich, FAIA; and Takashi Yanai, FAIA.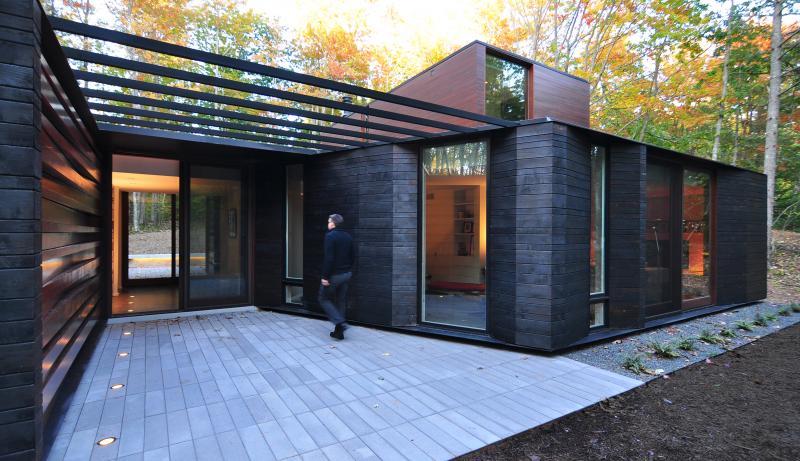 "Marvin and our architect partners share the goal of creating beautiful, well-designed spaces that enhance people's experience," says Dondi Kazukewicz, senior manager of brand communications at The Marvin Family of Brands. "We are committed to supporting our customers as they create these meaningful spaces and are so proud to celebrate and recognize their work each year with the Architects Challenge. It is very rewarding for us to see the important role Marvin and Integrity products have in making their client's dreams a reality."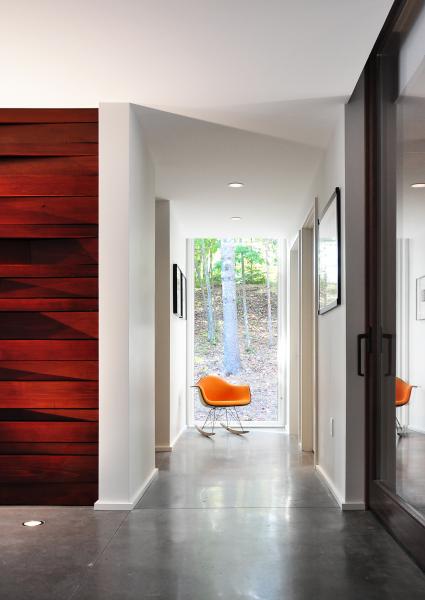 Immersed in a dense forest on the lake shore of Wisconsin's Door County, the Pleated House has a restrained exterior palette of charred cedar siding complemented by varnished clear cedar, dark anodized aluminum, and large Marvin Ultimate Casement windows and doors. The large units capitalize on the natural light breaking through the trees. A Marvin Sliding Patio Door on the back of the home seamlessly connects the interior to the woods beyond.
The Marvin Architects Challenge features six competitive categories: Best Contemporary, Best Transitional, Best Traditional New Construction, Best Remodel/Addition, Best Commercial and Best Historic, which was a new addition in 2018. The Best in Show winner was selected from the category finalists.
"When we looked at the diversity of projects entered, it was impressive to see how Marvin and Integrity's portfolios of windows and doors work for all different styles, complementing anything from modern to historic renovations," said Kreilich. "The varied range of product style was quite incredible across the vast number of submissions, making it both an honor and challenge to judge."
Here are the other winners in the competition:
Best Transitional: Rosecoast Residence—St. Andrews, New Brunswick
Architects: Monica Adair and Stephen Kopp, Acre Architects
Nestled amongst the wild roses of St. Andrews' shoreline, the Rosecoast Residence overlooks Ministers Island through an expansive wall of Marvin Specialty Shapes and Ultimate Push Out Casement windows, offering incredible views of Passamaquoddy Bay and the historic Van Horne Estate Bath House. In addition to exterior materials that echo the rocky and wooded landscape, the Rosecoast Residence utilizes traditional Marvin Ultimate Double Hung Next Generation Windows with large Marvin Ultimate Sliding and Swinging French doors to create a contemporary yet formally familiar design. These strategically placed windows and doors result in a home that effortlessly blends into its environment while bringing in views of surrounding cultural landmarks.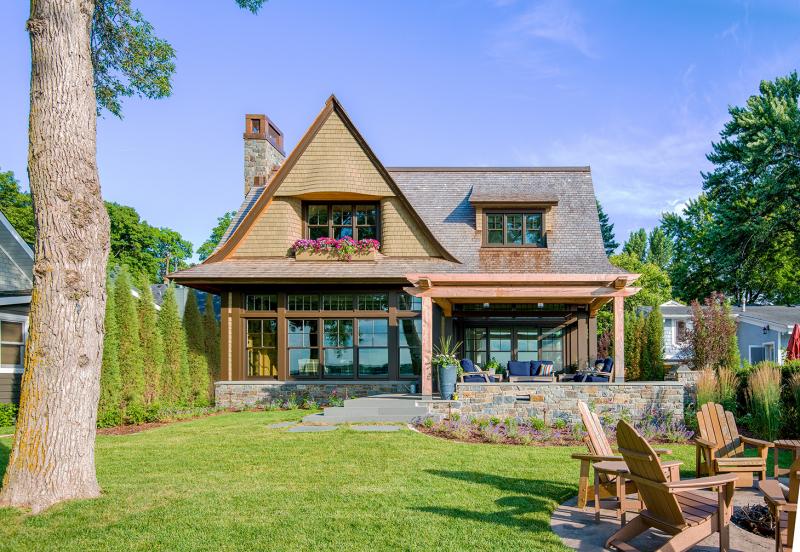 Best Traditional New Construction: Excelsior Lake Home—Excelsior, Minnesota
Architect: Dan Nepp, AIA, ID, NCARB; TEA2 Architects
With its historic shingle-style look, the spacious Excelsior Lake Home sits prominently on Lake Minnetonka and fits in seamlessly with the community. Its main-level living area and the master suite above were strategically placed to capture beautiful lake views through rows of Marvin Ultimate Awning and Ultimate Double Hung Next Generation windows. A Marvin Ultimate Swinging French Door on the west side of the lawn creates a unique and inviting entry, while simultaneously allowing sunlight to flood the home. Marvin Ultimate French Casement Windows and Ultimate Sliding French Door with a crisp, white finish complement the interior's millwork, creating a modern experience in a home crafted to be timeless.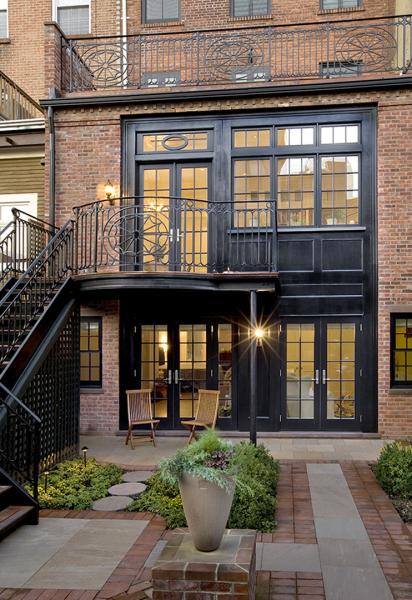 Best Remodel/Addition: Brooklyn Heights Remodel—Brooklyn, New York
Architect: Ben Herzog, Ben Herzog Architect, PC
A two-story addition to the back of a landmarked brownstone in this Brooklyn Heights Remodel allowed for the creation of a light-filled kitchen, new nursery and sitting area, and a study adjacent to the master bedroom suite. Spaces in the new addition are engulfed in natural light through several Marvin Ultimate Casement Windows and multiple Marvin Swinging French Doors. The exterior features original brick alongside casement windows and bold black trim made from acetylated wood product to resist rotting and fading, making this renovation one that will last for years to come.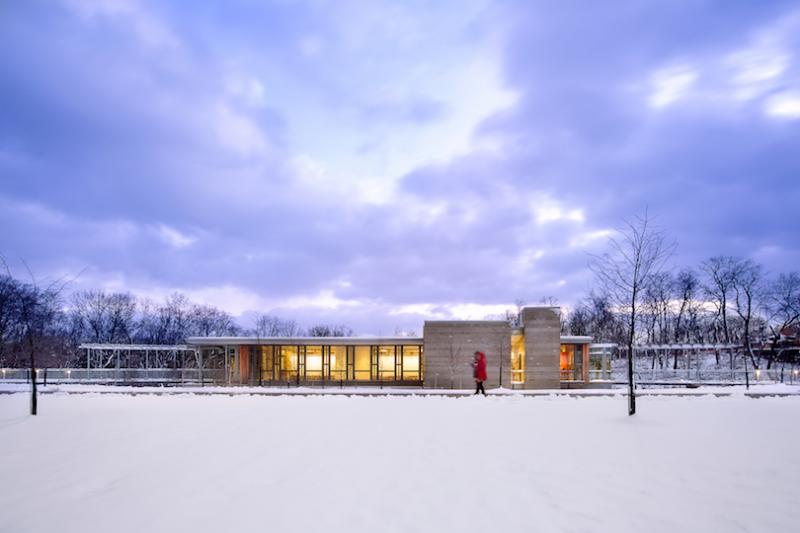 Best Commercial: Frick Environmental Center—Pittsburgh, Pennsylvania
Architect: Robert T. Aumer Jr., AIA; Bohlin Cywinski Jackson
Situated on the edge of Pittsburgh's wooded 644-acre Frick Park, the Frick Environmental Center is a living learning center for hands-on environmental education, providing visitors with diverse opportunities to experience a natural ecosystem while learning the technical aspects of a net-zero building. An assortment of Marvin Specialty Shapes, Ultimate Awning, Ultimate Casement, and Ultimate Magnum Double Hung windows, as well as a Marvin Commercial Door, flood the center with an abundance of natural light, allowing visitors to take in the beauty of the park beyond. The LEED Platinum-certified Frick Environmental Center was recently awarded full Living Building Challenge certification, which is widely regarded as the world's most rigorous and complete building standard.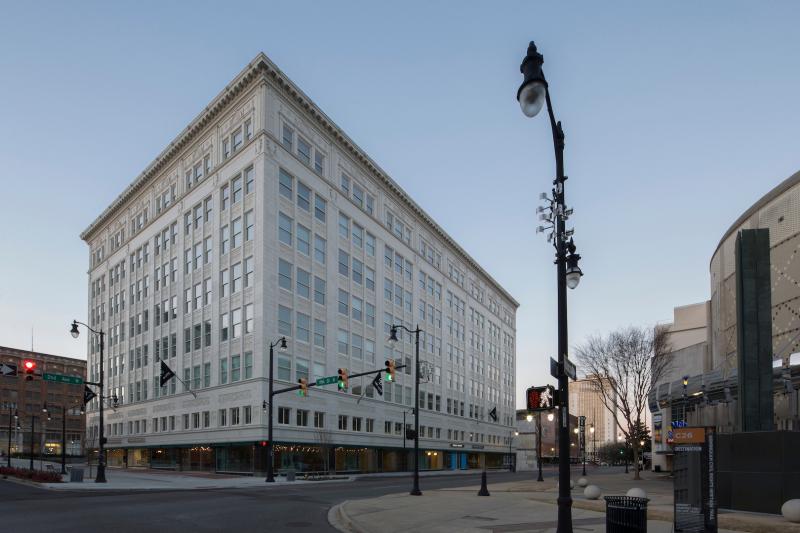 Best Historic: The Pizitz—Birmingham, Alabama
Architect: Wisznia | Architecture + Development in association with KPS Architects
Built between 1923 and 1925, The Pizitz operated as a department store until its doors closed in 1988. After multiple false starts in renovating the historic street corner building, a four-year revitalization project kicked off in 2012. Because federal and state historic tax credits were used to fund the project, any new windows had to match the originals and be approved by the National Park Service. More than 300 windows were replaced with custom Marvin Specialty Shapes, Ultimate Awning, Ultimate Casement, and Ultimate Magnum Double Hung windows, completing a building that now features a food hall, shared workspace, and 143 apartments.