Custom cabinet manufacturer Wood-Mode has partnered with Docking Drawer to offer in-drawer electrical outlets.
With design direction from Wood-Mode's Product Development team, Docking Drawer, a manufacturer of in-drawer outlets, developed two new versions of its Blade charging and powering outlets. The new slim outlet design allows the hardware to fit behind the industry-standard drawer depth, the company says. It can also be used on a variety of drawer types, from vertical organizers to vanity drawers as narrow as 14.5 inches.
READ: NEED LOW-COST CABINETS WITH HIGH STYLE? CONSIDER THESE 11 OPTIONS
"We're constantly innovating and looking for ways to enhance our product offering," says Scott Dickey, Docking Drawer's president and founder. "Based on Wood-Mode's recommendations, the enhanced in-drawer powering outlet increases flexibility for homeowners and benefits designers by eliminating the need to modify cabinets to install our solutions providing a simplified approach to this accessory."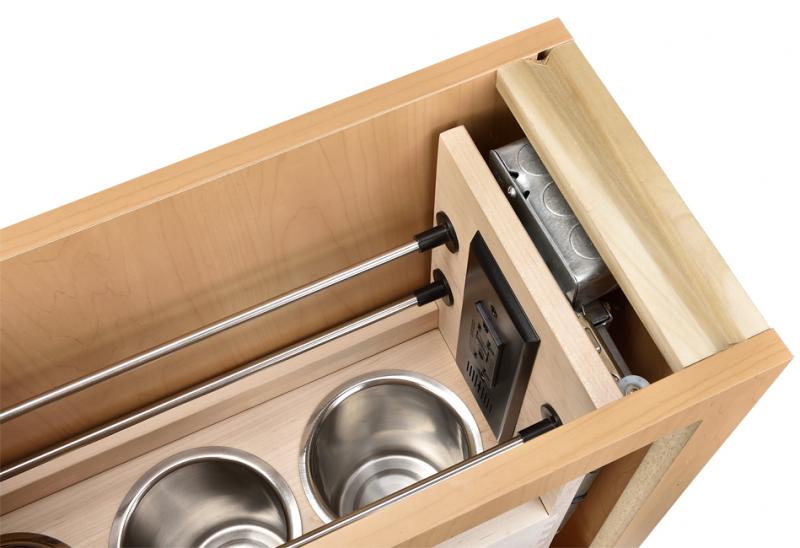 The new Docking Drawer Blade charging outlet includes both AC outlets and USB ports and can charge up to eight devices simultaneously with an output of 3 amps. The Style Drawer Blade powering outlets are designed to power small appliances such as hair dryers, stand mixers, and tools. It can power up to two devices at a time with an output of 20 amps.
The company says its drawer outlets will help keep counters clear of plugs and wires. Charging outlets feature a built-in breaker and powering outlets include an interlocking UL-listed thermostat that cuts power when the surrounding area reaches 120 F.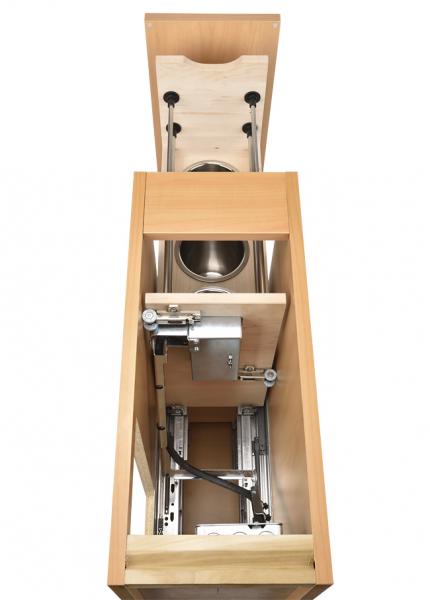 Read more cabinetry news here: