As more developers turn to micro units and tiny homes as a way to solve the affordability crisis, they'll need architectural tricks and stylish compact products for their kitchens and baths. We've found some that will fit right in.
Just because your home is small doesn't mean you must load up the space with small products or use only white paint to make it feel larger. In fact, designers say painting everything in white is surely not the way to go.
PPG Paints recommends that designers cover all the walls of a room in one rich, soothing color to make it feel larger.
Another good idea is to design a space with high ceilings; it draws the eye up and gives the impression that a room is bigger.
Some architects find that removing the upper cabinets in the kitchen helps to make the space feel larger as well. Other small kitchen ideas include compact appliances, 42-inch cabinets installed all the way to the ceiling, and cabinets with drawers within drawers.
Bathrooms can also benefit for small-space planning.
"In a small bathroom, busy patterns can overpower and appear to shrink the space," Kohler says. "Light, natural tones lend an open, spacious feel. If you want to get creative, play with textures rather than patterns."
A clever way to make a bath feel bigger is to take the vanity off the floor and hang it on the wall. "Save real and perceived space by installing a smaller vanity, a pedestal sink or a wall-mounted sink," Kohler says. "Even if they're not particularly small, console tables help expand the perception of space thanks to their slender legs."
American Standard says designers and builders should opt for reflective surfaces, such as a shiny marble vanity. "By the same principle, put up the biggest mirror you can."
Tap unused vertical space for storage, American Standard says. Put a cabinet above the toilet, or put up lots of hooks and hang baskets.
Floating shelves offer storage without taking space, while low-profile shower pans make spaces feel more open. The same goes for glass shower partitions that allow the eye to travel throughout a space.
Beyond design tricks, these 8 products will help your next small home or condo stand out.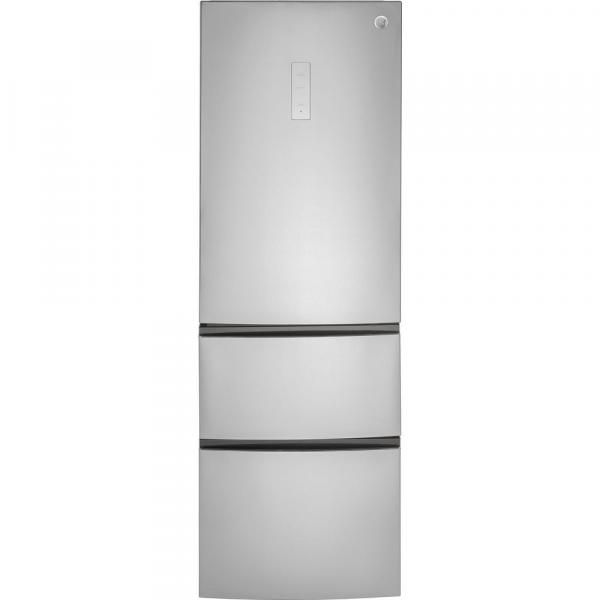 1. GE
This bottom-mount unit from GE is 24 inches wide and 26 ½ inches deep.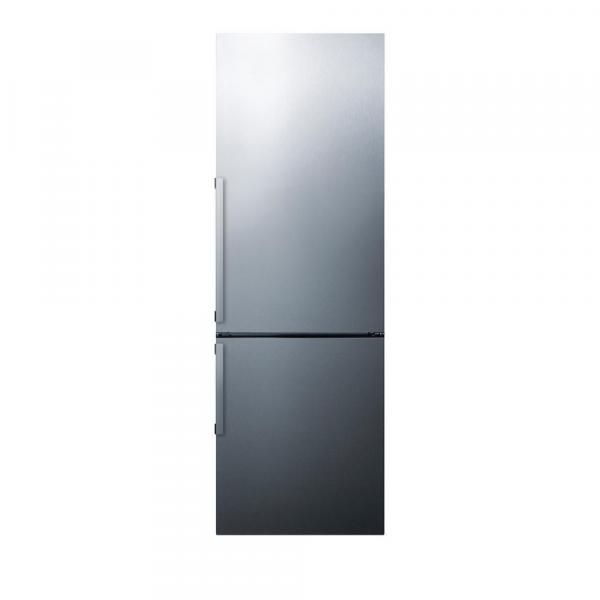 2. Summit
Measuring 26 ¼ inches by 26 ¾ inches, this Summit unit is available in four finishes.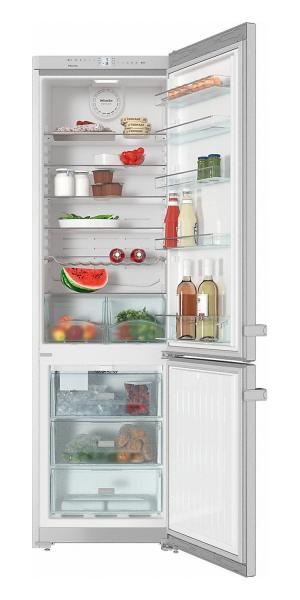 3. Miele
Miele's 24-inch fridge is an Energy Star unit that fits into tight kitchens.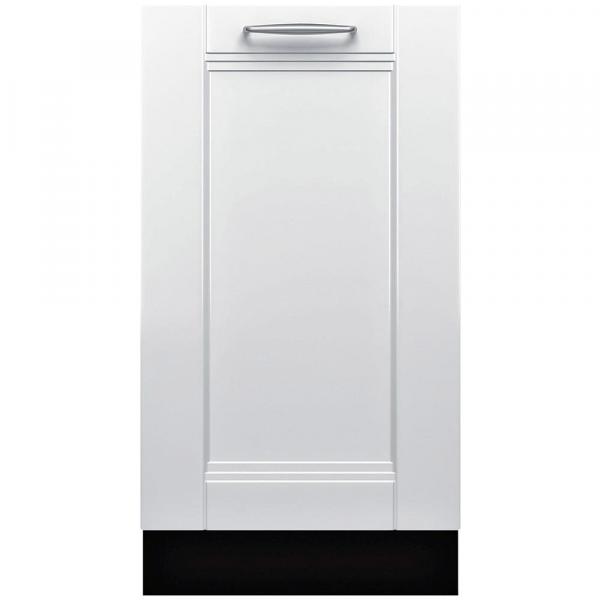 4. Bosch
The Bosch 18-inch dishwasher offers all of the same features and options of its large brothers. It even offers a custom panel.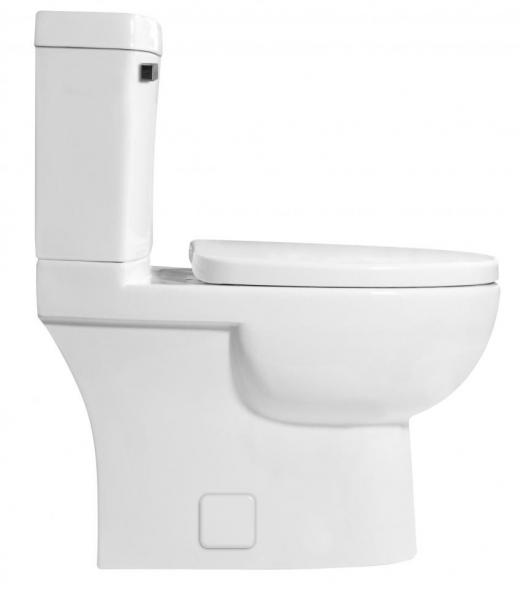 5. Icera USA
Icera USA toilet offers a 10-inch rough-in and a round bowl for small spaces.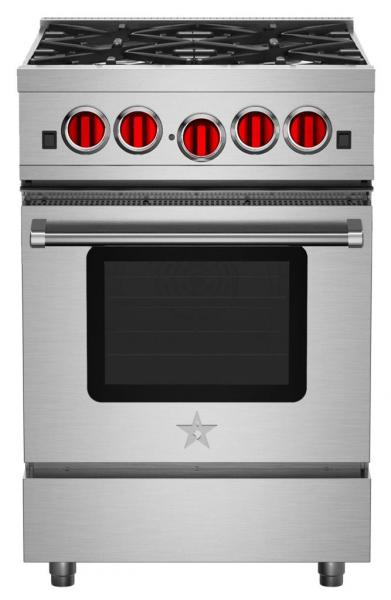 6. BlueStar
This 24-inch sealed-burner gas range is the latest in BlueStar's Small Spaces series of pro-style appliances. It offers 21,000-BTU burners.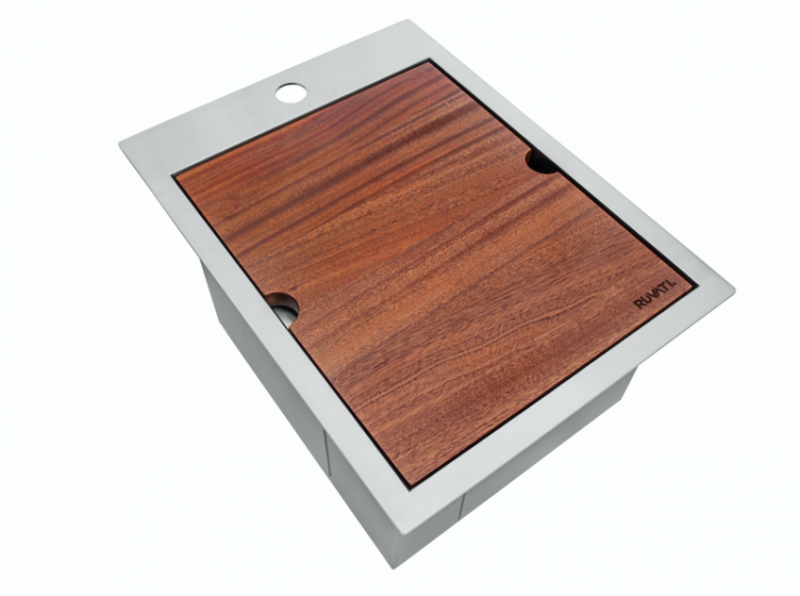 7. Ruvati
The Ruvati USA sinks are made from 16-gauge stainless steel and features heavy duty padding and undercoating for noise absorption. Two sizes are available.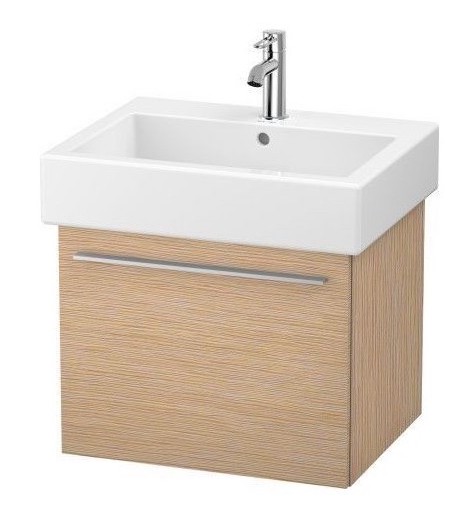 8. Duravit
Available in a variety of colors, the X-Large vanity is a wall-mounted unit that will fit baths that are short on space. It measures almost 22 inches wide and 17 ½ inches tall.