Coming on the heels of their last collaboration, designer Daniel Germani, Brown Jordan Outdoor Kitchens, and Dekton by Cosentino have unveiled a new industrial-inspired outdoor kitchen.
This marks the second collaboration for the two brands and Germani. Last year at Construction Week 2017, the team launched the ASA-D2 outdoor modular kitchen.
The new line, TECNO, is a sleek outdoor kitchen line that is made using Brown Jordan Outdoor Kitchens' powder coated stainless steel cabinetry and Dekton countertops. The companies say the kitchen accommodates a variety of appliances and cabinet configurations, blending high performance with architectural style.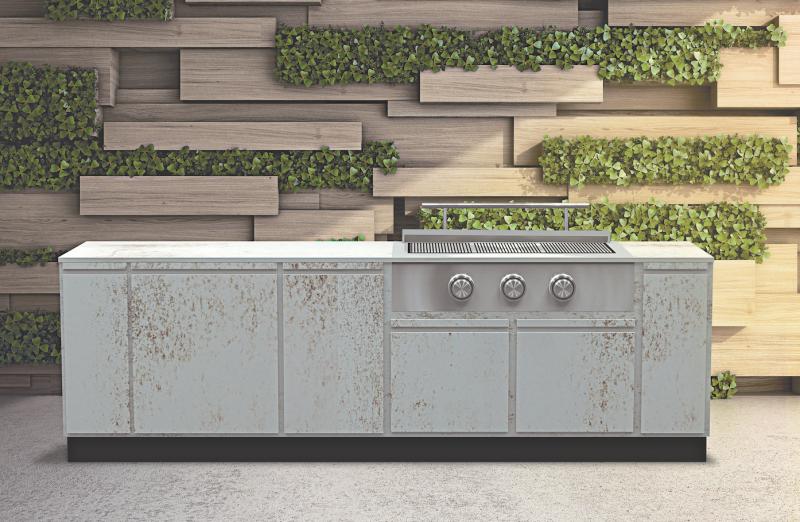 "TECNO is the next step in the evolution of the kitchen cabinet," says Germani, founder and creative director of Daniel Germani Designs. "The goal with this new kitchen line was to create an elegant outdoor kitchen solution that will inspire those who use it and transform the way they view and inhabit their outdoor spaces.
"All of the ingredients for an amazing adventure in outdoor entertaining have been brought together in one unified, durable concept, including stainless steel in a powder coated finish, and ultra-compact Dekton," Germani continues. "Both bring beauty and sophisticated design elements that command attention."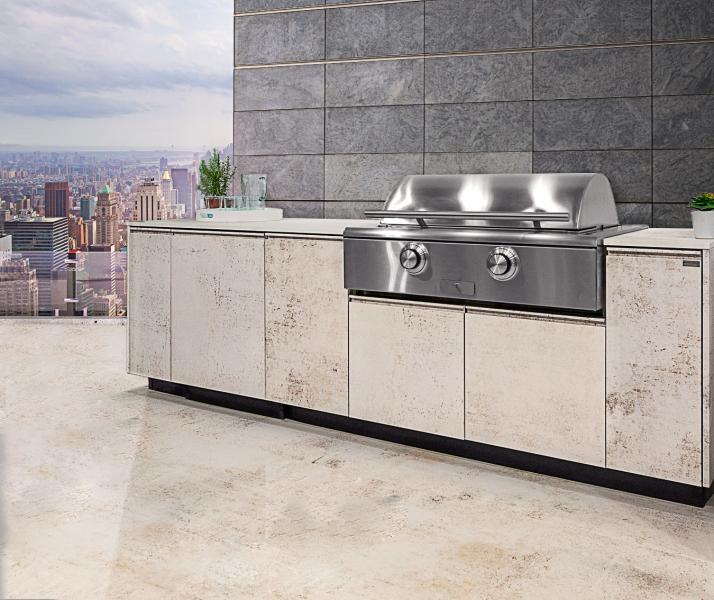 TECNO incorporates European styling such as a frameless design, integrated pulls, and full extension soft close drawers. It comes in more than 25 finishes, including selections from the Dekton Industrial Collection, an offering that pays tribute to the imperfections of metal and stone at different stages of age and decay.
"To achieve a seamless look, Brown Jordan Outdoor Kitchens utilized its innovative powder coat process to replicate the pattern of the Dekton countertop onto the stainless steel cabinetry," the company says. "The streamlined aesthetic is reinforced via the design's single-height façade and nested drawers hidden behind full length doors."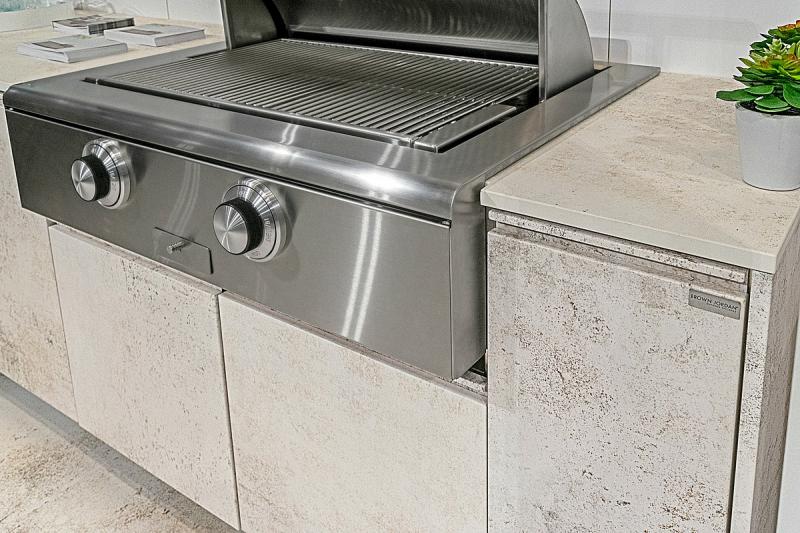 Additional finishes include matte, semi-matte, glossy, satin, and metallic looks in a range of neutral hues, and a selection of realistic powder-coated wood grain finishes. 
"Our latest collaboration with Daniel Germani continues to expand the concept of outdoor kitchens beyond traditional offerings," says Mitch Slater, president of Danver Stainless Outdoor Kitchens, licensee of Brown Jordan Outdoor Kitchens. "As consumers spend more time in their outdoor living environments, they want those spaces to offer the same level of design as found in the interior of their homes. TECNO delivers on this desire by bringing a sophisticated edge to the outdoor kitchen."
Click here to watch a video of TECHNO's unveiling at the International Contemporary Furniture Fair in New York City.