Safey products company First Alert says its new Onelink Safe & Sound is the first announced smoke and carbon monoxide alarm that also offers a built-in home speaker and Amazon Alexa.
"Since inventing the world's first residential smoke alarm, First Alert has been at the forefront of emerging technology aimed at helping protect what matters most to our consumers," says Tom Russo, vice president of marketing and product development at First Alert. "The Onelink Safe & Sound builds upon this great legacy but takes home safety to a place it's never been, with added entertainment and lifestyle features that enhance homeowners' daily routines, with added convenience and peace of mind."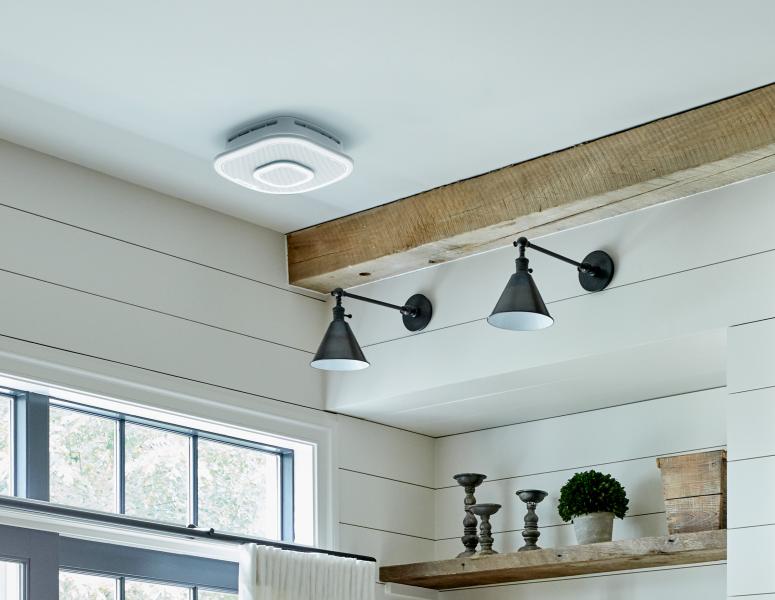 Onelink Safe & Sound makes life easier, the company says, from playing music to offering hands-free commands with Alexa. The alarm will alert homeowners on their mobile phone in the event of a smoke or carbon monoxide emergency, whether they are in the home or away.
"The alarm features exclusive voice and location technology by First Alert, alerting users to the type of danger (smoke or CO) and its location within the home," the company says. "In addition, the wireless interconnection alarm feature automatically activates other existing Onelink alarms in the home, sounding as one when an emergency is detected."
Unlike other smoke and carbon monoxide alarms in the connected home space, the Onelink Safe & Sound is designed to work with most existing, interconnected hardwired alarms in the home, allowing consumers to maintain some of the alarms they already have. The unit takes advantage of a home's existing wiring and an integrated adaptor plug. No rewiring is required, and the app guides the user through the set-up process.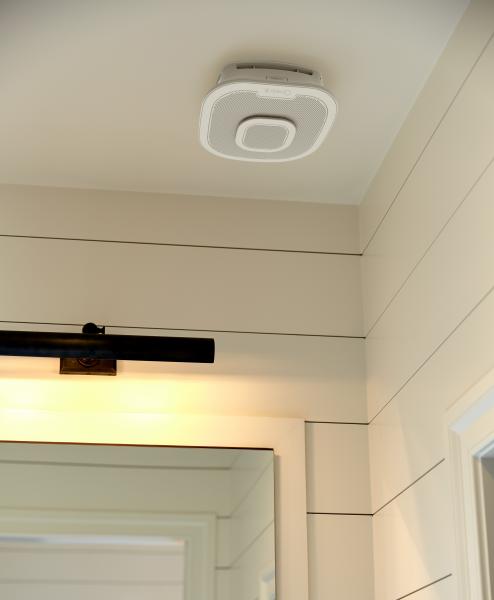 Safe & Sound also features a customizable nightlight for added nighttime safety, allowing users to select the color tone and brightness. A Bluetooth-enabled speaker allows users to ask Alexa to play songs from Spotify, Pandora, Amazon Music, or personal libraries.
"The Onelink Safe & Sound with Amazon Alexa takes our Onelink portfolio to the next level, with a 3-in-1 device offering Alexa, smart protection, and a robust home speaker," Russo adds. "With these features, the Onelink Safe & Sound is a must-have device for families."