The new Sigma10 Series flush plates from Geberit feature sensor technology that allows users to wave their hand to provide touch-free toilet flushing.
"The Sigma10 is a totally hands-free flush technology," says Ronn Jefferson, product manager for Geberit US. "Combine that with the Geberit in-wall system, and the homeowner can save thousands of gallons of water per year."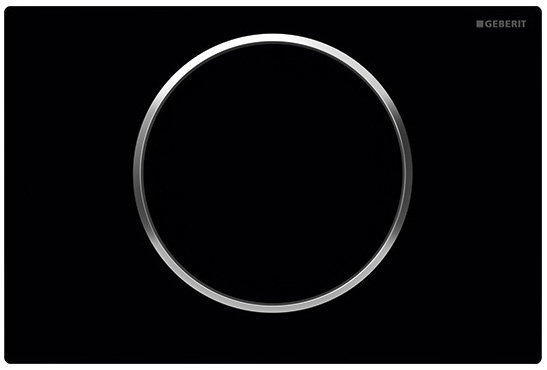 Offering dual-flushing capabilities, the sensor technology provides optimum water savings, the company says. The Sigma10 is compatible with standard 1.6/0.8 gallons per flush in-wall toilet systems and the low-consumption 1.28/0.8 systems. In addition, users may simply walk away for a full flush.
The in-wall flushing systems can be installed in 2×4 and 2×6 room-height walls and 2×6 pre-wall installations, the company says. Units feature an adjustable-height carrier that positions the toilet 15 to 19 inches off the floor to meet personal preference or ADA guidelines. They also offer many other benefits such as easy cleaning, improved hygiene, enhanced safety, and simple maintenance, the company adds.
The touch-free Sigma10 is available with either battery or AC power and comes in seven finishes.