Custom lighting manufacturer Karice Enterprises has developed a new avant-garde series that is influenced by the work of late genius Leonardo da Vinci.
"The Da Vinci collection is inspired by one question: If Leonardo, the great Renaissancian, were alive today, how would he incorporate 21st-century technology into his designs?" the company says. More importantly, how would he use his body of work to design a lighting collection?
Designed by Karice founder Maurice Laurent Dery, the Da Vinci Lighting Collection revolves around machine gears, along with magnifiers that are used to intensify the light sources into mirrors that can then redirect the light to the wall or floor.
"The same way Da Vinci used magnifiers and mirrors to project candlelight, we're projecting energy-efficient LED light through a magnifier, onto a mirror, and then transferred onto a wall (or the ceiling or floor)," Dery says. "The methodology is identical. The technology? 500 years apart."
The Da Vinci collection is based on the challenging premise of using modern technology to create an original avant-garde suite of lights that accurately portrays the spirit of what Leonardo was doing in the late 15th and early 16th centuries.
Specifically, the objective was to reflect the mechanics of Da Vinci, and to reflect his approach in magnifying and projecting light.
The company says the collection required months of historical research followed by extensive prototyping and development, beginning with the design and experimentation of the intricate gear components that form the core aesthetic of the collection's feature piece, the Leonardo 1482.
"In my own small way, I have always related to Leonardo da Vinci—in the sense that I am both a designer and a builder," Dery explains. "I was trained as a craftsman. I am an ironworker and a machinist. But I have always been an inventor, with an unquenchable passion to create challenging, awe-inspiring pieces. Call it functional art, if you will."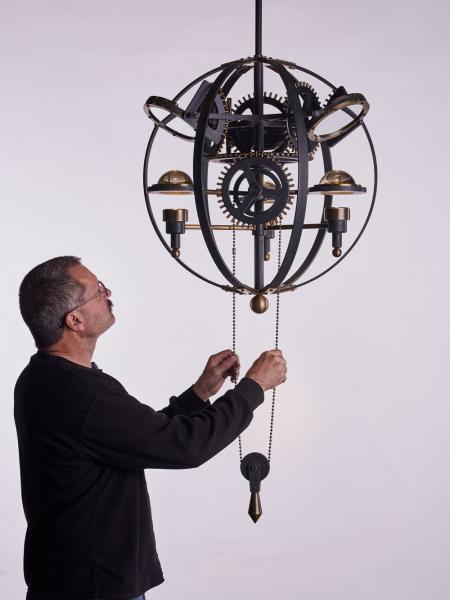 "The Leonardo 1482 poetically resembles a rising sun, borrowing heavily from Renaissance-era mechanics, and is appropriately named for the year Leonardo da Vinci began designing and developing his inventions," the company says.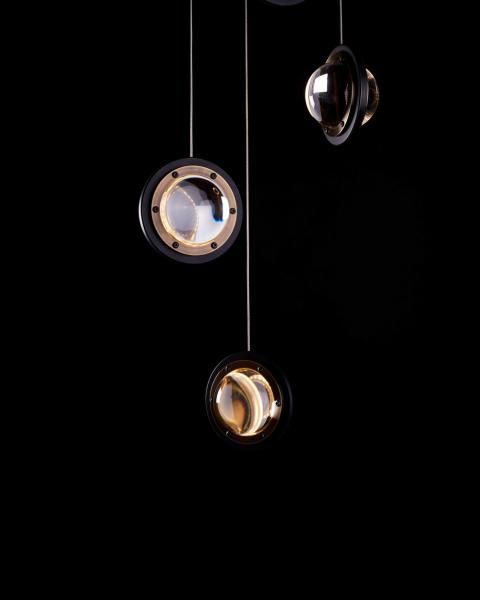 The Infinity 1519 is an avant-garde luminaire symbolizing a setting sun, as 1519 was the year Leonardo da Vinci passed away. Its shown here as a hanging pendant.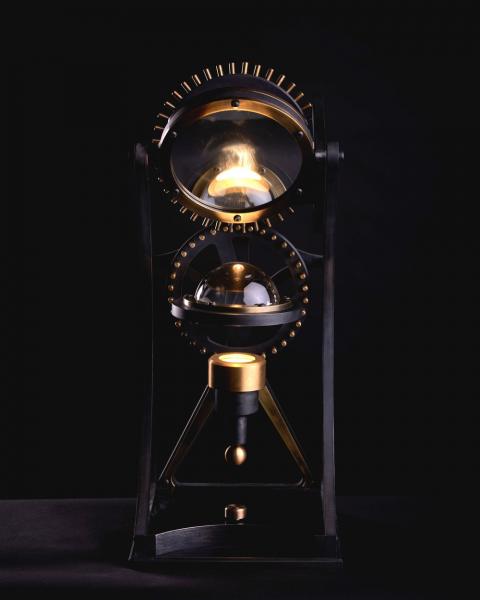 The Vitruvian Table Lamp complements the 1482, with a correlating expression. In honor of Da Vinci's Vitruvian Man, the table lamp speaks to the geometric purity and deconstructed anatomy this series reveals.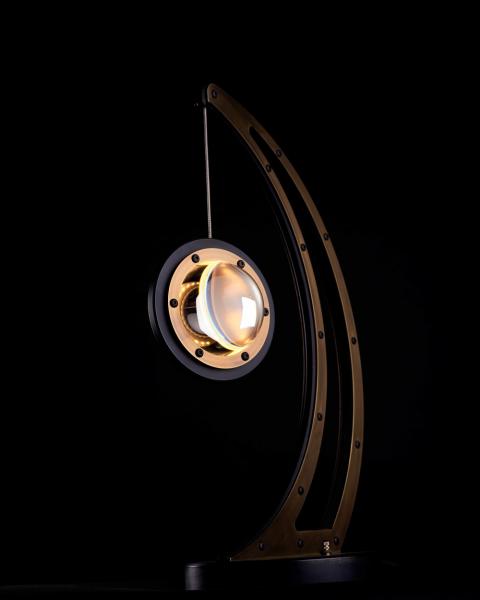 To complete the collection, the Infinity 1519 table lamp is also available as a table lamp.
See more lighting solutions news from PRODUCTS magazine here: