If you ask anyone what the future holds for the home building and remodeling industries, technology is likely to be the one constant you hear among the responses. Whether it's smart lighting, home security, energy management, home automation, or connected appliances, technology will dominate our daily lives.
A collaboration between Artemide and Mercedes-Benz Style, the moon-inspired Ameluna boasts the dynamic curve that is characteristic of Mercedes cars. Rather than a central light source, the fi xture's bottom edge features a flexible aluminum strip with 288 LEDs that transmit light throughout the fixture's body. Ameluna can be controlled by an app to replicate the lighting experience of the Mercedes E-Class. 
You can blame this trend on the device you already have in your handbag or pocket: the smartphone. Consumers use their phones for directions, social media, reading the news, and a host of other things. And increasingly they now use them to manage their homes.
But the next level of technology in the home might be voice-control products. Earlier this year, real estate firm Coldwell Banker and Vivint Smart Home teamed up on a survey to see which smart home trends were poised to dominate in 2017. The study concluded that Americans are ready to embrace voice control, with many already using the feature.
"According to the survey, 72 percent of Americans who have smart home products—controlled remotely by a smartphone, tablet, computer, or a separate automatic system within the home itself—want voice control," the companies say. "The survey also found that 48 percent of Americans with smart home products currently have voice-control capability."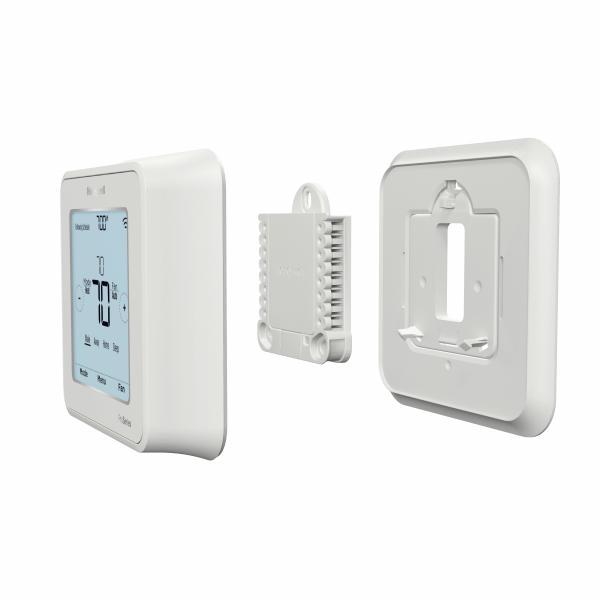 The Lyric T6 Pro Wi-Fi thermostat allows users to control the temperature of the home via their smartphone or tablet. Geofence technology uses smartphone location to determine when homeowners are away and adjust temperature accordingly. The thermostat is compatible with Apple HomeKit and Amazon Alexa. 
So what demographic is adopting these technologies the fastest? Not surprisingly, younger buyers make up the biggest market for smart products and technology in general. "Like most other things, Millennials (ages 18-34) are leading the voice-control trend," the Coldwell/Vivint report says. "Fifty-eight percent of Millennials have smart home products and devices that already have voice-control features. Compare this to 50 percent of Gen Xers (ages 35-54) and 26 percent of Baby Boomers (ages 55+)."
And when it comes to those with smart home products who want voice control, Gen X rules, the report concludes: "Nearly 4 in 5—or 79 percent—of Gen Xers have smart home products but want voice control. At 74 percent, Millennials aren't too far behind, with Boomers trailing at 63 percent."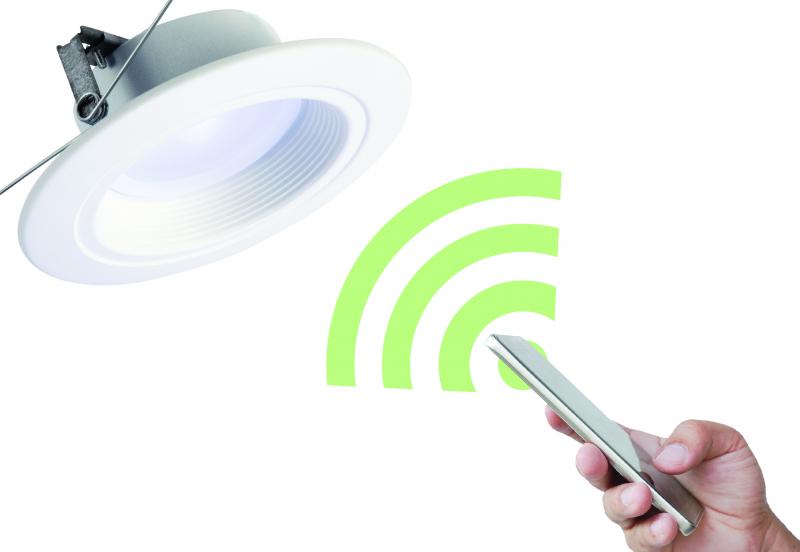 The Halo RL56 LED downlight can be wirelessly controlled via Wink, Samsung SmartThings, and Amazon Alexa platforms. It offers continuous dimming, white tuning from 2700K to 5000K, geofencing, and remote access, among other features. 
Interestingly enough, the top two reasons Americans want to use voice control are for operating smart entertainment and lighting.
Our annual lighting and home tech issue looks at new products in lighting (even smart lighting) and the latest in smart home products (some of which are now compatible with voice-control devices such as Alexa, Google Home, and Apple HomeKit). If you're on the fence about embracing these offerings for your homes, remember this: Innovation is moving fast, so get on the bus or get steam-rolled by the momentum.—N.F.M.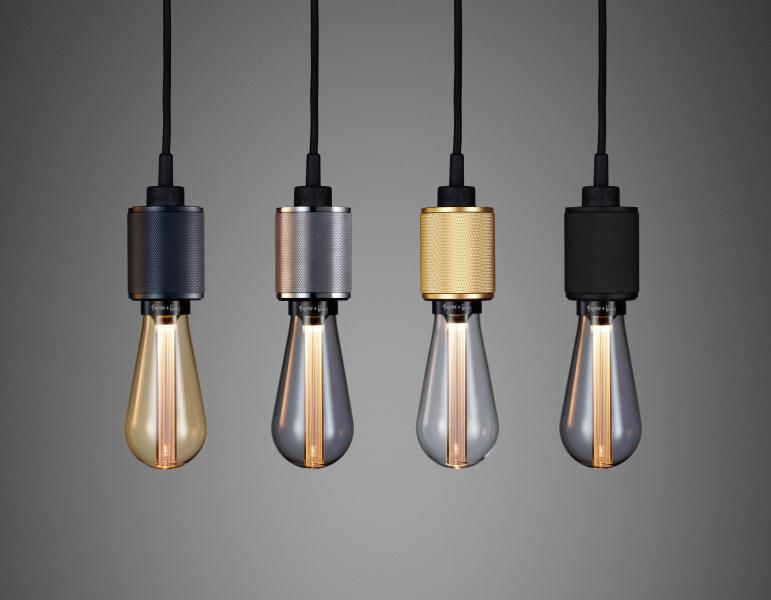 The Heavy Metal pendant is made from solid steel and features knurled satin metal and a matte black rubber cord. Offered in smoked bronze, steel, brass, or matte black finishes, it can be paired with the company's Buster Bulb. 
3 SMART HOME TRENDS THAT ARE HERE TO STAY
By Dave Pedigo, Vice President of Emerging Technologies, CEDIA
The world of smart home products is growing exponentially, so much so that it can be hard to weed through them all to understand which innovations will be driving home solutions forward. The trends that are here to stay may surprise you.
1 ] SECURITY BEYOND CAMERAS
Securing the home has become so much more than setting up an alarm system and video surveillance. While these components are critical to a home's security ecosystem, we've reached the stage of consumers becoming aware of and concerned about cybersecurity and data privacy. Secure passwords and a robust and secure home network are effective strategies.
2 ] VOICE CONTROL
Voice control has made a huge impact on the smart home market. The ease and seamlessness of issuing commands via voice control is hard to ignore. As an example, when I wake up in the middle of the night, I command my system to turn the bedroom lights to 25 percent so I can see where I am going but not wake up my wife. Voice control is an enabling technology that will only continue to improve and enhance the lives of many, at all income levels.
3 ] ENERGY EFFICIENCY
Using smart home products to increase your energy efficiency certainly isn't new. From Energy Star appliances to smart thermostats, chances are that homeowners are aware of some of the possibilities. What is exciting is that net-zero homes are more of a possibility than ever before. Tesla is one company leading the way with its foray into solar tiles that turn an entire roof into a solar panel. Several other manufacturers have introduced products that not only reduce carbon emissions, but also provide better power quality and zero downtime.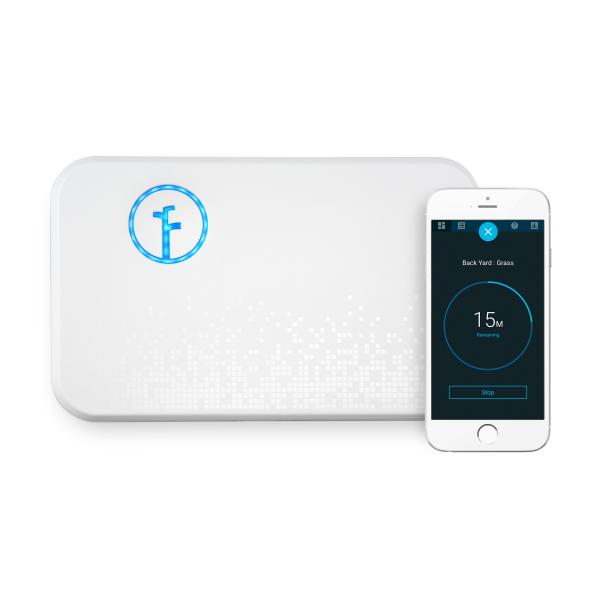 The Rachio Smart Sprinkler system allows homeowners to set up, monitor, and control their outdoor watering from their smartphones. Users can divide their yards into different zones and can connect their sprinkler to Amazon Alexa, Google Assistant, IFTTT, and more.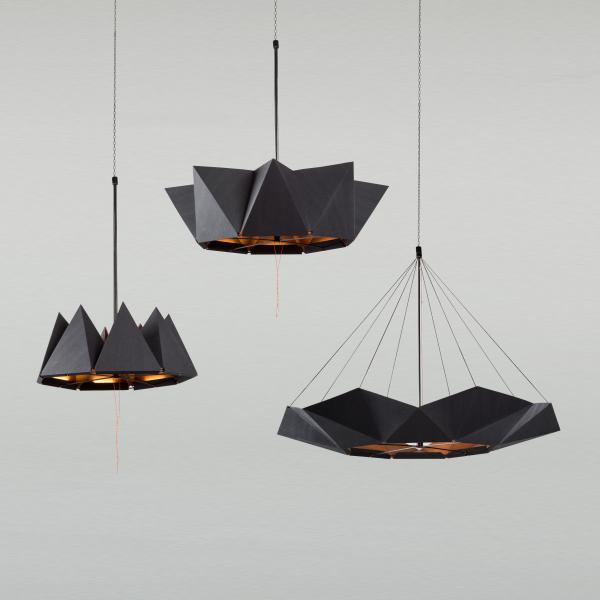 The award-winning inMOOV pendant lamp folds and expands to vary the levels of light in a room. Homeowners can pull a rope to tighten the shape, concentrating the light downward, or unfold it, diffusing the light throughout the space. It is available in natural white or black and uses LED bulbs.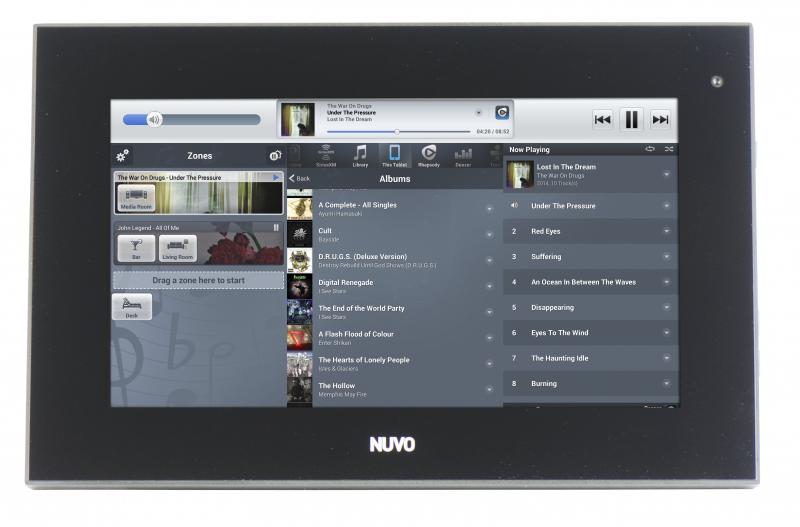 The Nuvo P30 is a fully functioning 7-inch tablet designed to control whole-house audio. It can run popular streaming services and apps such as Spotify, Pandora, and more. Users may access and play music stored on networked devices in the home through the Player Portfolio system. An Android or iOS app offers handheld control, or the unit may be installed in a wall.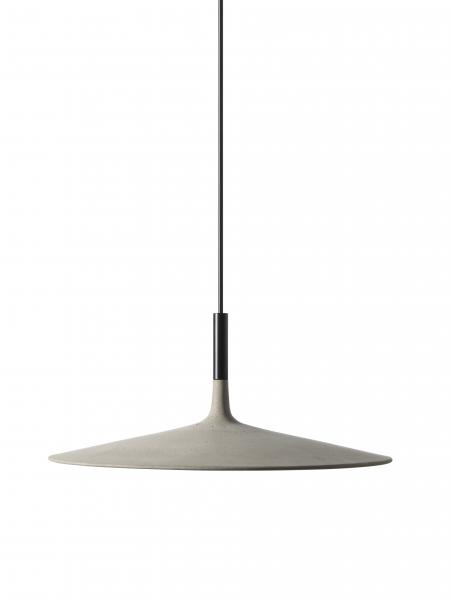 The wide, flattened shape of the Aplomb Large concrete suspension lamp is reminiscent of a UFO, while the LED casts a wide beam of light. Italian artisans use concrete processing to craft the slim form while maintaining a pleasing thickness and texture. The lamp comes in white, gray, and brown. 
This article originally ran in the July/Aug 2017 issue of Products magazine. Read the pring version here.