Canadian bath furnisher Wetstyle has debuted a collection of sleek bathroom storage and accessories with black stainless steel details.
The collection, C2, defined by simple silhouettes and sleek lines, includes a vanity console with an optional storage drawer, a decorative mirror, and a towel holder. Created by designer Pierre Belanger and the Wetstyle Design Lab, it is intended for contemporary and urban bathrooms.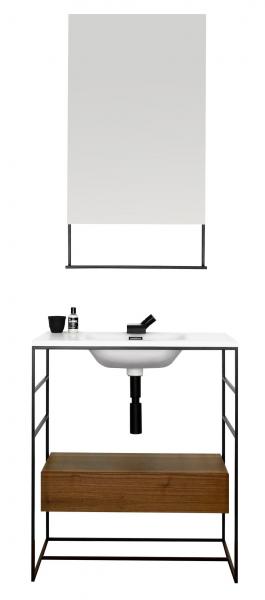 "C2 was thoughtfully designed, incorporating an amalgam of contemporary characteristics that have been trending in today's bathroom market," says Mark Wolinsky, president of Wetstyle. "This collection blends together industrial and minimalist style, while also responding to the demand for furnishings that can fit into smaller, urban spaces—such as apartment or guest baths, as well as powder rooms."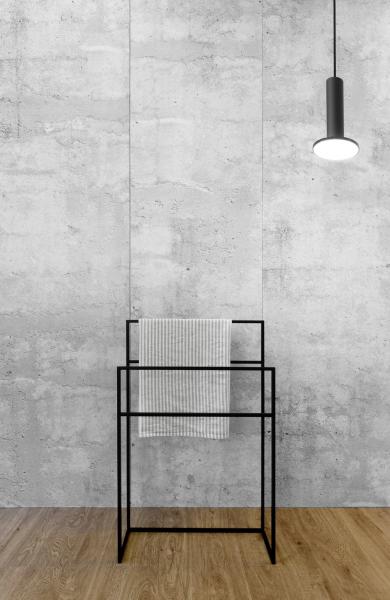 The C2 vanity console features a rectangular stainless steel shape in matte black, and the open sides include two steel rungs for towel storage. Sink undermounts and piping are visible, adding to the urban feel. The vanity supports Wetstyle Element washbasins in either 24-inch or 30-inch sizes and can include an optional walnut storage drawer.
The matching decorative mirror features a wooden shelf outlined in matte black stainless steel, and the minimal steel towel rack features two rows of storage at different heights.
See more kitchen+bath news from PRODUCTS magazine here: