Door lock manufacturer Yale Home says its new Navis Paddle is a "uniquely designed" entry system that allows users to push or pull the door handle for operation.
The system can be used for indoor or exterior application and is ideal for doors in high-traffic areas of the home.
"We all know what it's like to struggle with a door when we have our hands full; it can be extremely frustrating," says Scott Henderson, industrial designer for Yale. "We put a lot of thought into the Navis Paddle design, creating a sleek, simple product that indicates how you can push the door open just from the way it looks."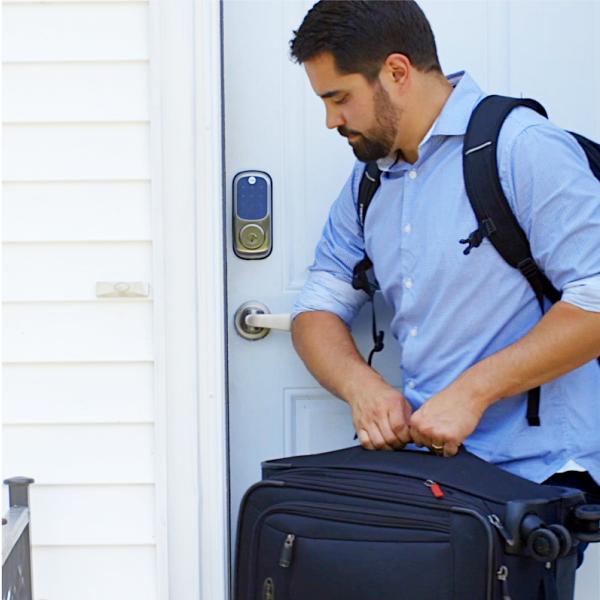 Yale says the Navis Paddle makes door opening versatile, convenient, and easy for any member of the household—including children, the elderly, and the disabled. When installed on a door, the product makes it possible for users to push the handle with a hip or elbow when carrying an armful of groceries or a load of laundry. "Its two-way push/pull operation makes it ideal for laundry rooms, garage entries, basements, bedrooms, and more," the company says. The handle is ADA-compliant.
"The introduction of the Navis Paddle also signifies the launch of Yale's new Pivot Collection," the brand says. "The Pivot Collection joins Yale's extensive line of mechanical door locks and hardware, which includes knobs, levers, handlesets, and deadbolts."
Navis is available in three finishes—polished brass, oil rubbed bronze, and satin nickel—and can come with passage, privacy, and dummy functions.