Bring up hand tools these days and you're bound to get yourself into a conversation about cordless battery technology. And while tool manufacturers everywhere have been taking huge strides to make battery-driven power tools smaller, more powerful, and more efficient, sometimes a hand tool and a little elbow grease are all you need to get a job done.
READ: 10 WORKWEAR OPTIONS TO KEEP YOU WARM THIS WINTER
The global hand tool market is expanding, according to market research firm Technavio, which predicts that the industry will see a compound annual growth rate of nearly 4 percent between 2018 and 2022. Technavio points out that the growth is driven in part by an increase in DIYers, who complete home projects inspired by HGTV and Instagram. But the same tools are necessary for a number of professional residential trades, including builders, remodelers, plumbers, and electricians.
And while a hammer may seem like just a hammer any way you swing it, the industry is finding plenty of places to innovate. "Manufacturers of hand tools are continuously innovating to overcome the shortcomings of the use of hand tools, such as exhaustion, work-related disorders, and associated safety concerns," BusinessWire reports.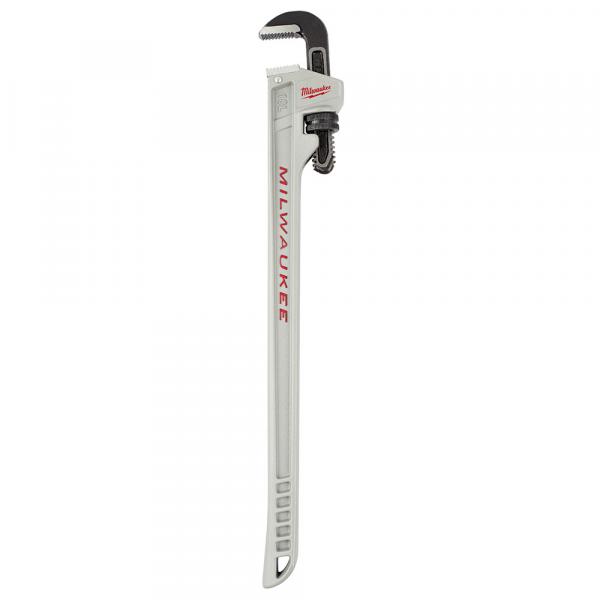 Milwaukee Tool, for example, redesigned its pipe wrench this year with a longer handle for extra leverage in tight spaces. "Since the 10" pipe wrench was brought to market decades ago it has experienced very little change in overall form and function," says Brian Doyle, a senior product manager for Milwaukee Tool. "Users have often had to modify this tool with a piece of conduit or pipe to achieve the additional reach and leverage needed in low clearances… Through a new-to-world 17-inch PowerLength Handle, this pipe wrench will give users maximum leverage and the best access in tight spots–something they've needed for close to 90 years."
Other companies are improving grips, cushioning, and ergonomics to ease tradespeoples workloads and lighten the strain on their bodies.
No matter what the task, keep these 10 hand tools in your tool box to make life easier and more comfortable.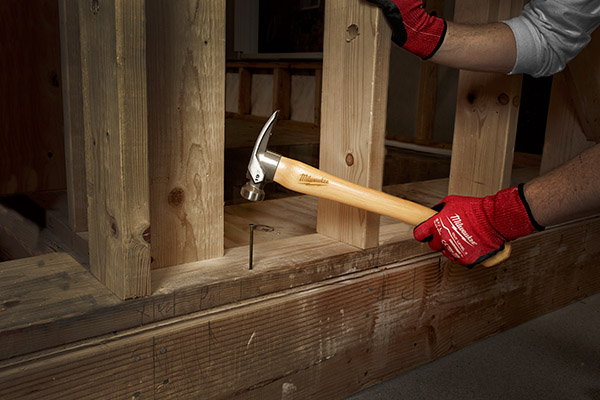 1. Milwaukee
One of Milwaukee's newest additions to its hand tools collection is its 19 ounce hammer made from American hickory, which is shock-absorbing to help prevent arm soreness. A magnetic nail set allows users to set and drive a nail with one hand. The hammers are designed with precision balance and are available with milled or smooth faces.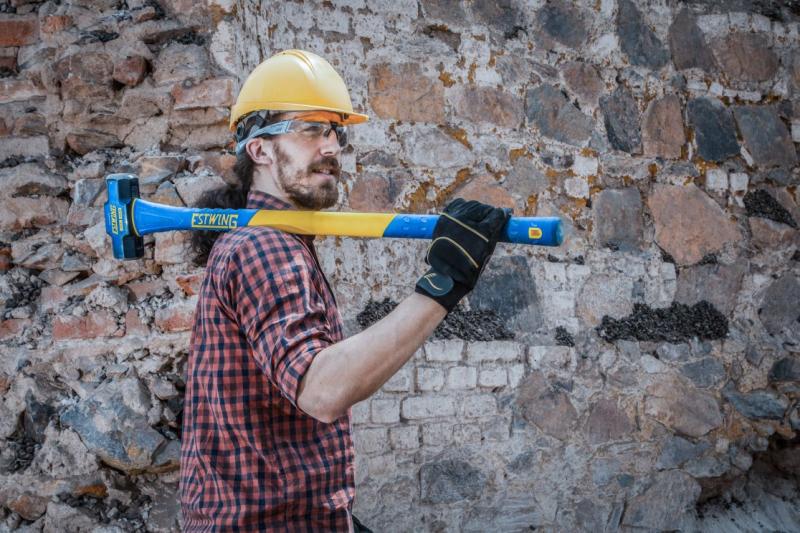 2. Estwing
The company's newest line of sledge hammers includes three handle options: The Indestructible handle, with a spring steel bar and vulcanized rubber handle for absorbing impact and vibration, a fiberglass handle (shown) that is double injected for strength, and a hickory handle made in the U.S. All handle types length options and head materials and sizes.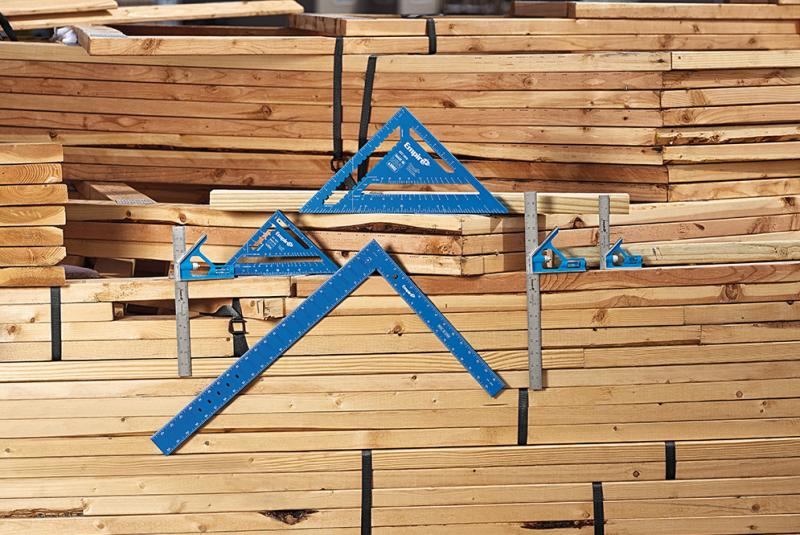 3. Empire
The company has rolled out the latest generation of True Blue rafter, framing, and combination squares. The rafter square has a 15 percent wider heel than others on the market, allowing for better stability, the company says, while the framing square features Arch-Scribe, with common radiuses for marking window and door arches. Both of the blue squares are laser etched for readability. The stainless steel combination squares feature Blade-Lock for a more secure hold and a Dual-Pitch vial for checking 1 and 2-degree slopes.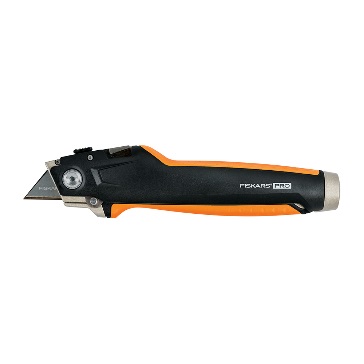 4. Fiskars
Fiskars' new line of pro utility knives features a CarbonMax coating that keeps blade sharp 24 times longer than other blades, the company claims. Safety features include an improved locking system, audio and visual locking cues, and more ergonomic button placement. The Drywaller's Utility Knife, shown, includes a jab saw for punching through drywall, which opens from the same end as the blade to prevent accidental release.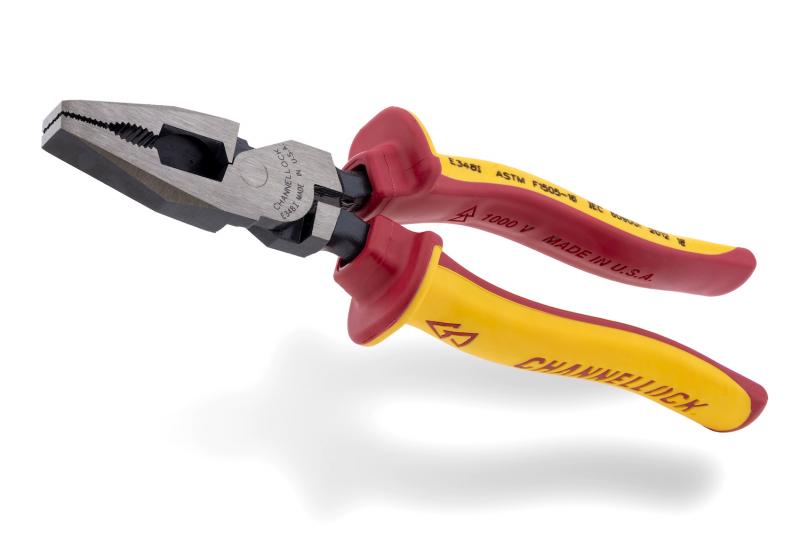 5. Channellock
The manufacturer's new collection of insulated pliers are OSHA-compliant and are made with high carbon U.S. steel with a laser heat treatment. The collection's four tool offerings include 8-inch long nose pliers, 7-inch and 8-inch diagonal cutters, and the 8-inch combination plier (shown). All 8-inch hand tools feature XLT technology, which allows to cut with less force than traditional high-leverage pliers.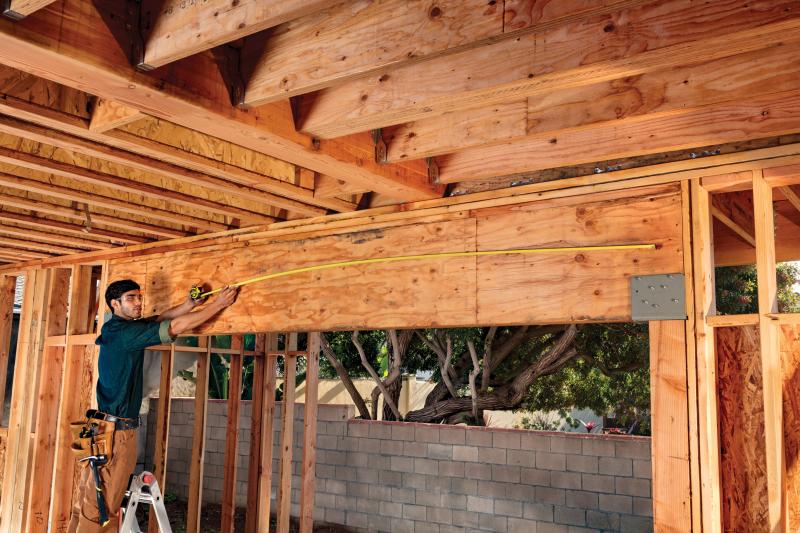 6. Stanley
Stanley its newest tape measure it's "most ergonomic Fatmax tape measure" in its history, due to a baseball-style comfortable grip. It features 13 feet of straighter blade standout and a long-lasting blade coating, and has an impact-resistant case that can withstand a 50-foot drop on packed soil. It is available in 16-, 25-, and 35-foot lengths.
7. Klein Tools
The Folding Jab Saw keeps the blade tucked inside the handle when closed, avoiding dangerous storage situations. Triple ground teeth cut on the push and pull strokes to cut through drywall, wallboard, plywood, plastic, and more. The saw can be used fully open or at 125 degrees for work in small spaces. It has a cushioned, non-slip handle.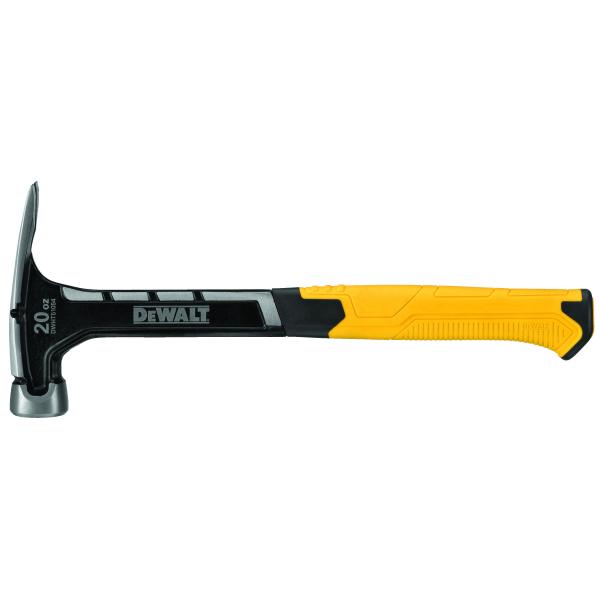 8. Dewalt
The XP Extended Performance line of hammers includes More Swing, Less Sting vibration dampening technology which reduces sting by 35 percent over a standard hammers while improving grip durability. The handle also has moisture resistance to reduce slippage. Hammers also include a side nail puller. The line features six hammers in a variety of sizes, including two framing hammers.
The 4V Lightdriver is powered by a long-lasting Lithium ion battery for easy of use. It can pivot into three positions for use in small spaces and has an integrated LED flashlight for illuminating tasks.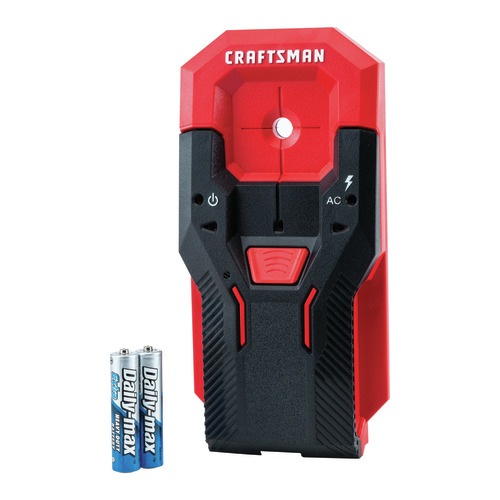 10. Craftsman
The company's new Stud Finder hand tool finds the center of a stud for more reliable reads. It also features continuous calibration, a thin, easy to hold profile, and a hole for marking the center of the stud. Batteries are included.