The typical American house is somewhat predictable in its selection of materials used on walls, ceilings, and floors. The average house is likely to have gypsum walls and ceilings, carpet in the bedrooms, and ceramic tile in the bathroom.
According to Home Innovation Research Labs' 2017 Builder Practices Survey, carpeting is—and has been for decades—the "far-and-away favorite in bedrooms for all types of housing." Home Innovations adds that ceramic tile and solid hardwood are tied at No. 2, with engineered hardwood flooring in fourth position. "Laminate, which is very popular with consumers in the flooring replacement market, has just begun to take hold in new homes and is now at 3 percent," Home Innovation says.
But geography matters, with flooring trends and materials largely influenced both by the type of house and the region of the country in which it's located. For example, solid hardwood is most popular in New England homes (52 percent) and least popular in new homes in Pacific states (10 percent). Carpeting, which is most popular in the Midwest, represents slightly more than 50 percent of all new-home flooring there, while in New England, that material is least popular, being used in just 18 percent of new homes.
READ: Surface Tension: 23 Flooring and Wall Surfaces You Need to Know
"Tile is most popular in the Mountain states, particularly in the desert south, with about a third of all new home flooring," Home Innovation says. "Tile is least popular in the Midwest with slightly more than a 10 percent share."
And the choice of engineered hardwood is highly regional as well: "It does very well in many Southern states where concrete slab floors are popular; in the Pacific Northwest; and in some intermountain hot spots such as Colorado, Utah, and New Mexico," the group says.
No matter the flooring material, innovation is rampant, as manufacturers expand the conceptions of what a material should be. This month, we highlight many of these products in our annual surfaces and coverings issue. You'll read about organic-looking wood flooring with curves, ceramic tile that's a dead ringer for wood, glass tile embedded with fabric, and a custom mosaic system that lets construction professionals create almost any look they desire.
The innovation in the market proves that whether your client or buyer is a wood devotee in the Northeast or a tile lover in Tyler, Texas, there's a cutting-edge option for them that will stand out from the crowd.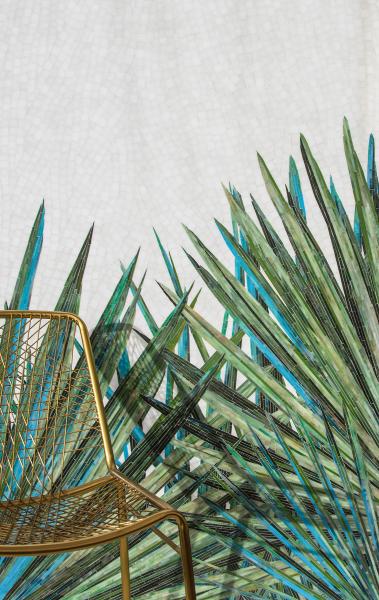 Broad Street is a collection of nine glass mosaics inspired by nature. Handmade in Virginia using the company's Jewel and Serenity glasses, the collection explores scenes from nature, such as lush green foliage and interlacing patternsof snakeskin. Each design can be fully customized with the client's material preferences.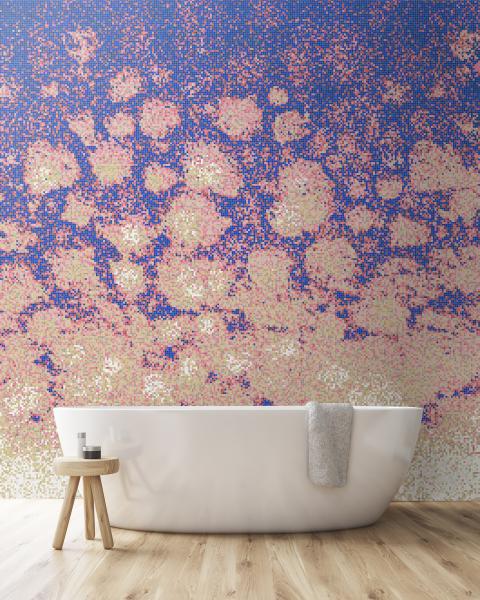 The brand's custom mosaic tile is available for a wide variety of applications, including walls, floors, and showers. Using mosaic-design software and a robotic assembly system makes ordering a custom mosaic easy, the company says.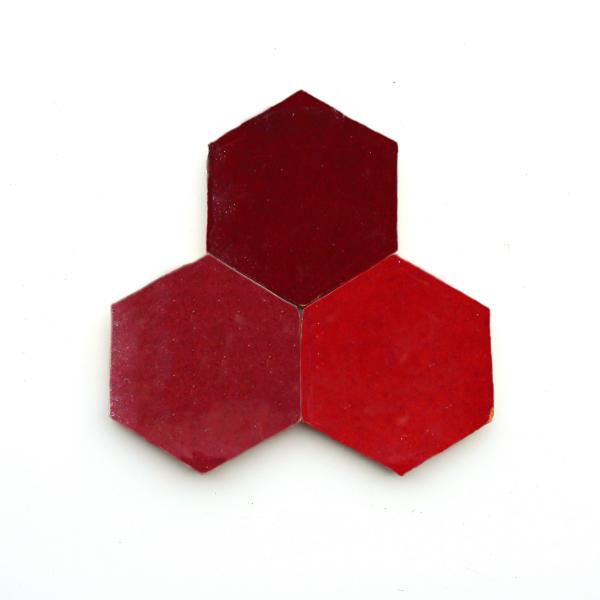 Zellige is a collection of handmade terra-cotta tiles from Morocco. Suitable for use in interior and exterior wall and floor applications, the tiles are hand-painted with natural mineral glazes. Pieces come in various sizes and shapes including square, rectangular, and hexagonal.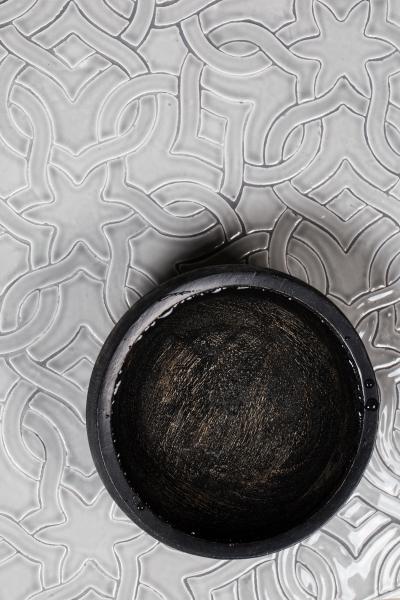 Inspired by ancient Moorish designs, Moresque is a ceramic tile collection featuring interlocking arabesque patterns and intricate mosaics. The collection is made of 10 hand-glazed ceramic tiles and colors. It's suitable for interior walls and light-traffic floor applications.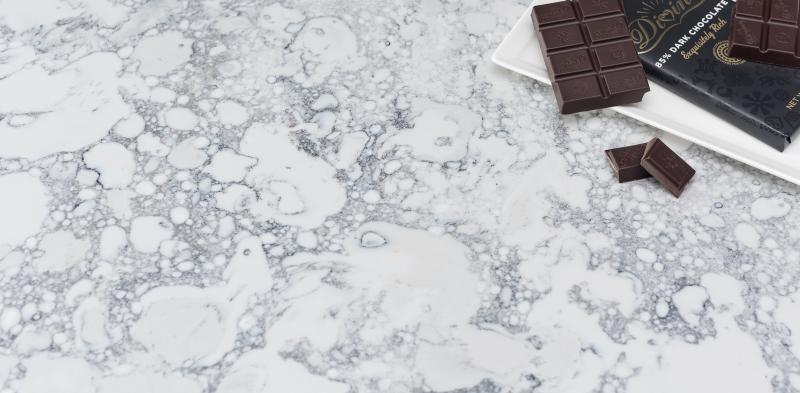 The company's new line of quartz surfacing is inspired by nature but captures the beauty of granite and marble in a maintenance-free surface. Available in 10 colors, the products are heat resistant and do not require sealing. Ascent is shown.
WHILE CARPETING STILL REMAINS THE LEADER, IT HAS FALLEN FROM 60 PERCENT TO 40 PERCENT OVERALL SHARE.
Source: Home Innovation Research Labs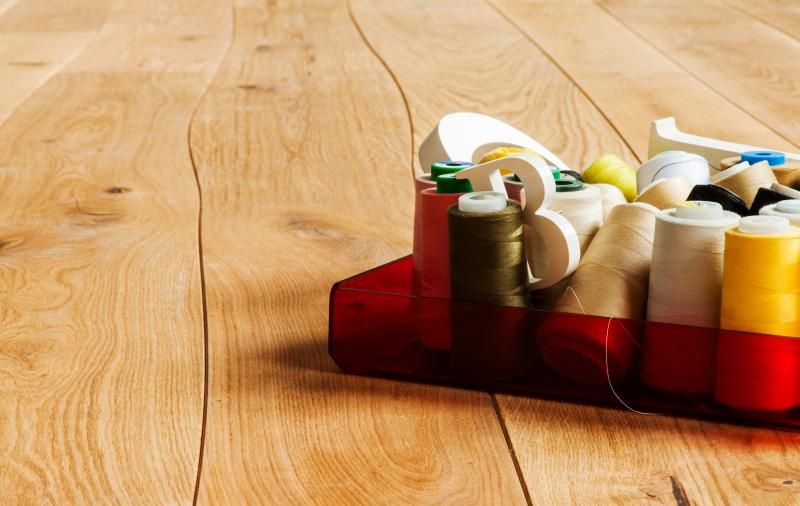 Distinguished by its organic-form, curved boards, Curv8 engineered wood flooring pieces measure 5 to 10 inches wide and 70 inches long. Featuring a noble timber wear layer and tongue and groove on all four sides, the flooring comes in Oak and Thermo Ash Dark or Light.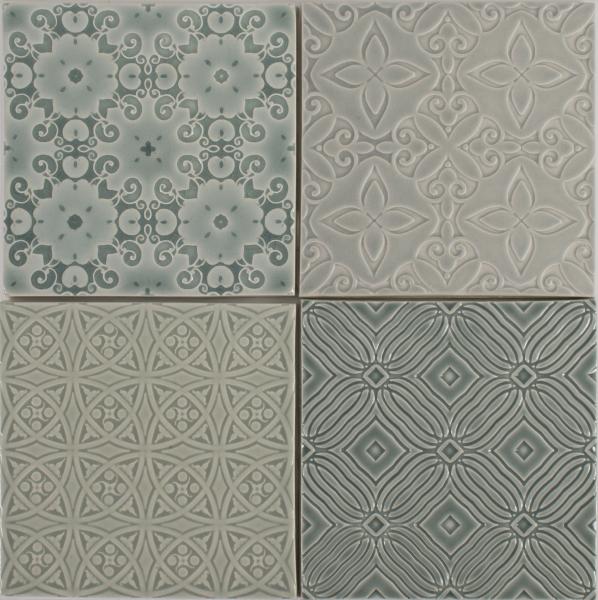 The Embossed Series is a collection of 6-inch-square ceramic wall tiles available in four decorative patterns and 16 colors. Tiles are hand-painted using the Polywash technique, which combines an underglaze or accent color with an overglaze to accentuate the embossed design.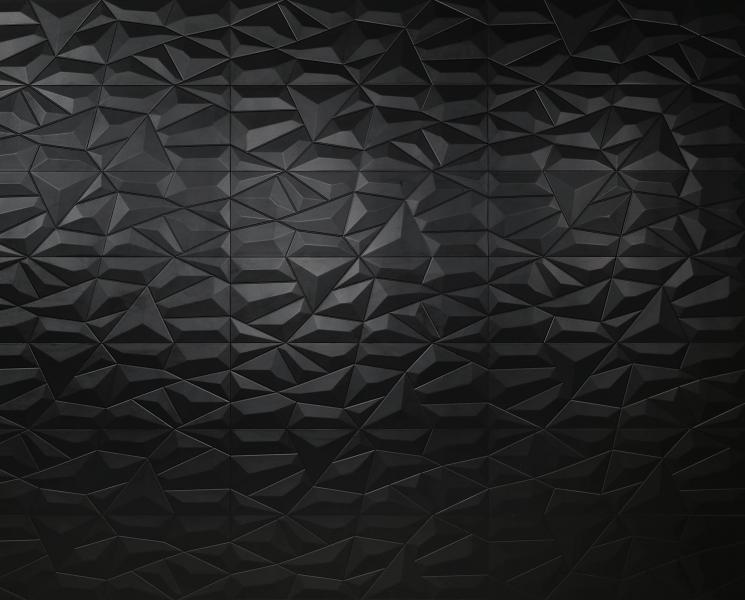 Inspired by both traditional and contemporary design, DeTails is an innovative tile collection that offers a variety of shapes and textures in matte and glossy finishes. Available colors: White, Ivory, Grey, Sky, and Black.
WHILE CARPETING STILL REMAINS THE LEADER, IT HAS FALLEN FROM 60 PERCENT TO 40 PERCENT OVERALL SHARE.
Source: Home Innovation Research Labs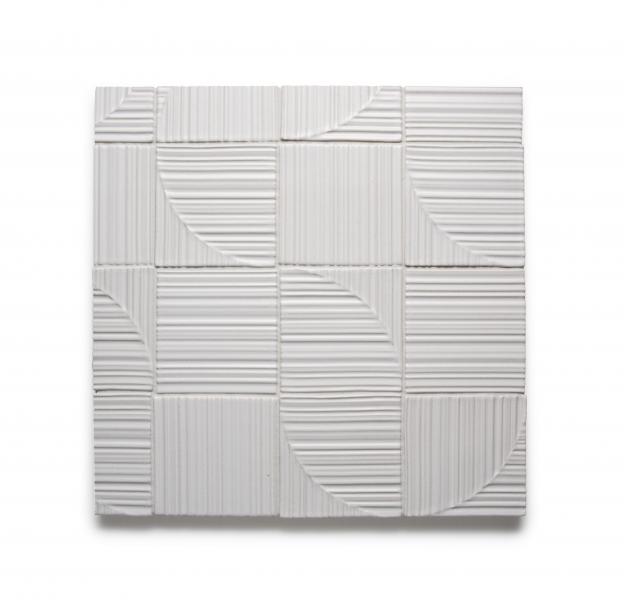 Groove Deco is the latest addition to the brand's Made Groove collection by Barbara Barry. This handcrafted, highly textured square tile featuring 90-degree radial turns and a striated surface is ideal for all indoor wall applications. It measures 4 inches square and comes in a choice of glossy or matte colors.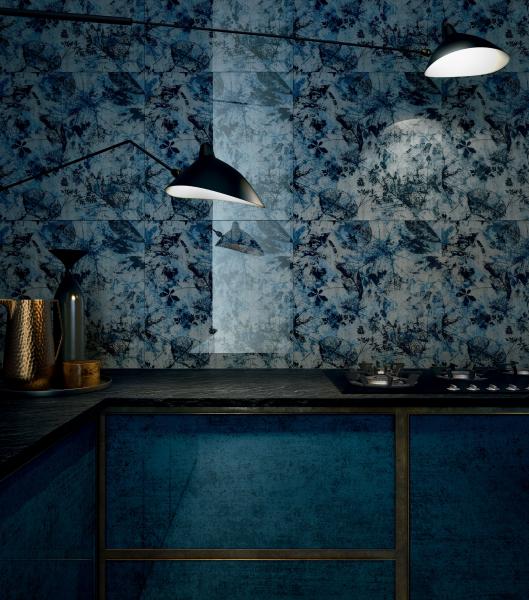 The Vetrite tile collection features iconic fabrics sandwiched between large-format glass slabs to create radiant pieces suitable for a range of applications. The thin glass slabs are available in 6- or 12-millimeter thicknesses and up to 120 by 280 centimeters in size.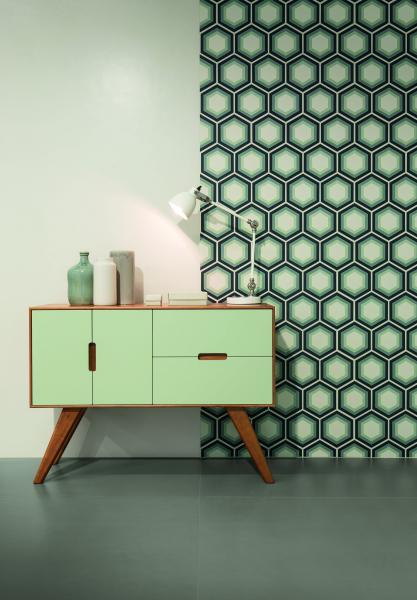 Neutra 6.0 is a new collection of tiles in vibrant colors and oversize formats. Mixed with fine plaster devised to meet the continuing needs of fashion and design, tiles come in six forms of glass mosaics to coordinate with the porcelain stoneware. Eight sizes and six colors are available.
Living Hinge is a flexible acoustical panel made from carved bamboo plywood. Developed for walls that don't conform to right angles, panels come in a variety of tones and measure roughly ó inch thick, 48 inches wide, and 96 inches long.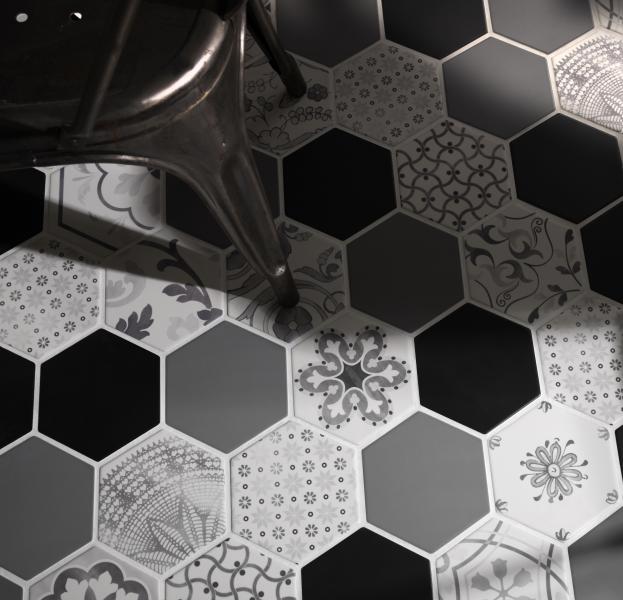 Gramercy is a hexagonal porcelain stoneware collection consisting of five series: Esagona Matte, which features eight solid colors; Decor Relief, an embossed design available in five colors; Decor Mix, 17 encaustic-inspired graphic patterns in two colorways; cubist Decor Tredi; and Decor Exatarget (shown), which comes in eight geometric designs. Each tile measures 5 9⁄10 inches by 6 7⁄10 inches.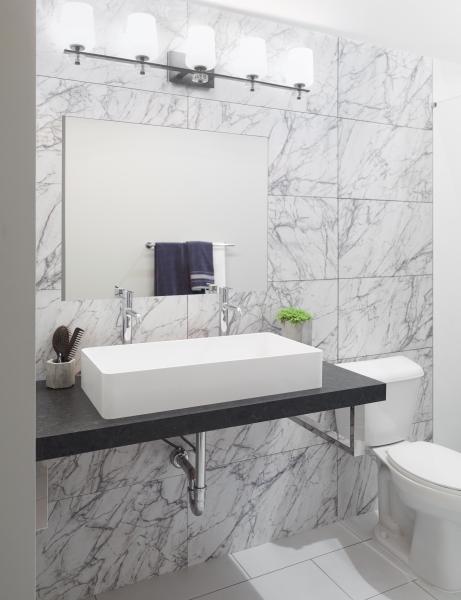 Part of the brand's Living Impressions 2018 Collection of laminates, Black Shalestone (shown on vanity) features deep charcoal color with black layering, evoking a "modern gentleman" vibe, the company says. The material is durable and easy to clean.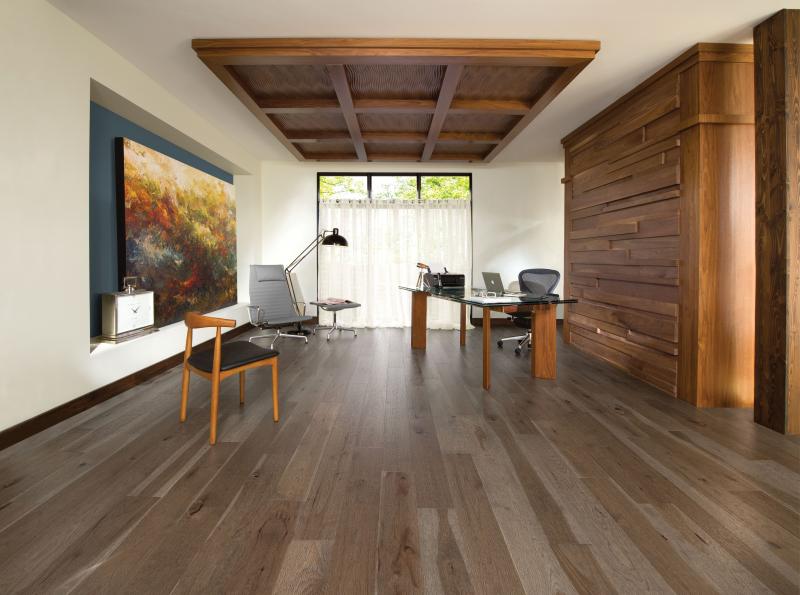 The Imagine Collection of textured engineered wood floors is designed to help hide the marks and scuffs of everyday life, making it ideal for active families and busy areas, the company says. Two textures and various widths from 3 1/4 to 6 1/2 inches wide are available. Old Hickory is shown.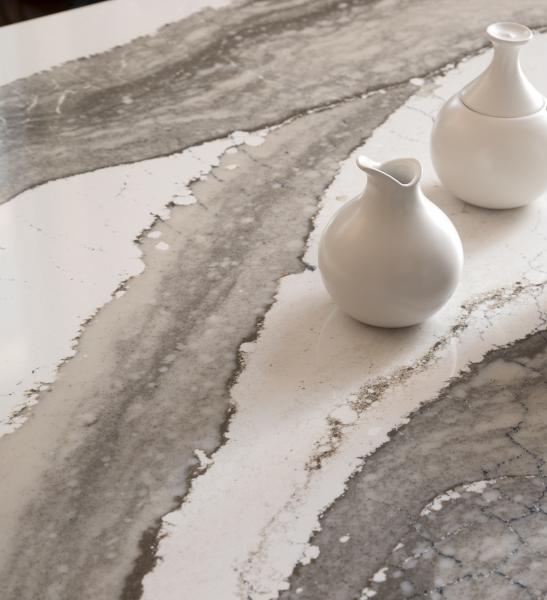 Five new quartz surfacing products from the manufacturer make a bold statement in any space. Available in the Cambria Matte surface finish or in a high gloss, the collection features five designs, including Skara Brae (shown).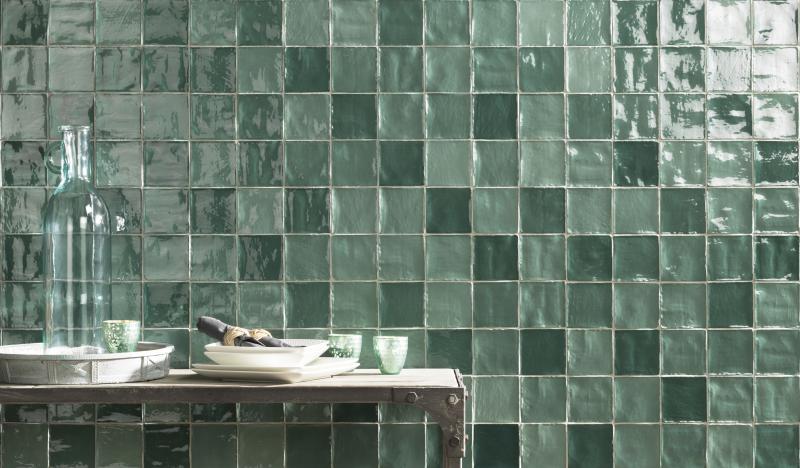 Stow replicates the look of handmade tile in a 4-inch-square and an 8-inch-square size, as well as an 8-by-24-inch format. The white-body tiles have uneven surfaces and come in 11 glossy colors, including five tonal mixes: Acqua, Grey, Turquoise, Graphite, and Olive (shown).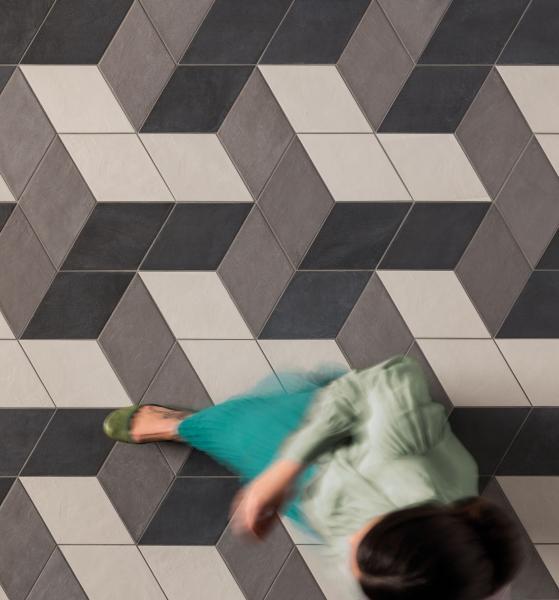 Chalk is a concrete-effect tile collection that combines subtle tones and bold shapes. It features the chalky nuances of the material in a rhomboidal format that allows a variety of installation schemes. The collection includes 7.5-by-30-centimeter bricks, 20-by-20-centimeter tiles, and 20-centimeter-square rhomboids. Four colors are available.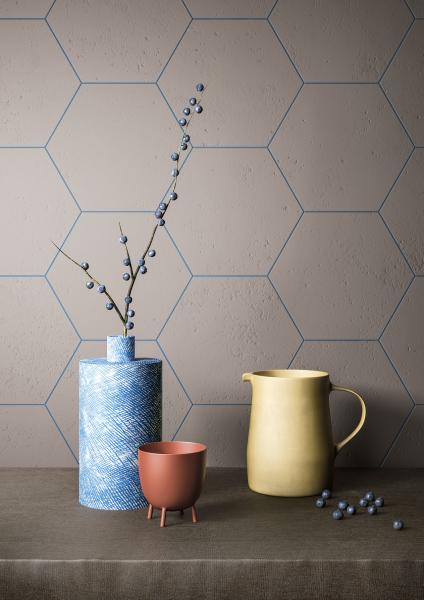 Offering a subdued range of neutral colors, MUSA+ ceramic tiles are available in a combination of shapes and textures that are ideal for industrial or loft-style interiors. Tiles can be used on floors and walls and can be customized with a variety of decorative pieces—including diamonds, hexagons, and textures. The tiles come in Natural, Relief, and Glossy finishes.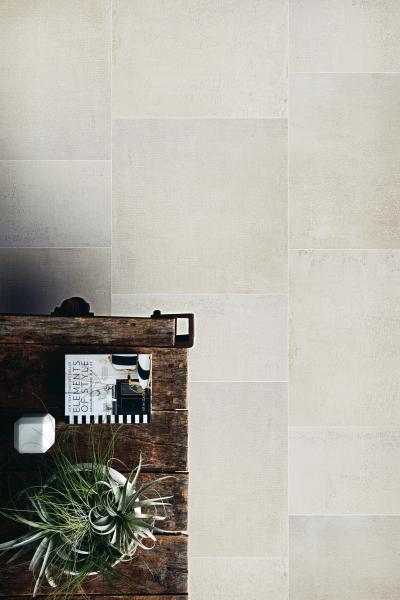 Bohemia boasts a fabric-like texture and a variety of formats for countertop, wall, and floor applications. Field tile comes in a 12-inch-by-24-inch or a 24-inchsquare format; mosaics are offered in a 3-inch-square or a basket-weave design, each mesh-mounted on 12-inch-square sheets. Eight colors are available.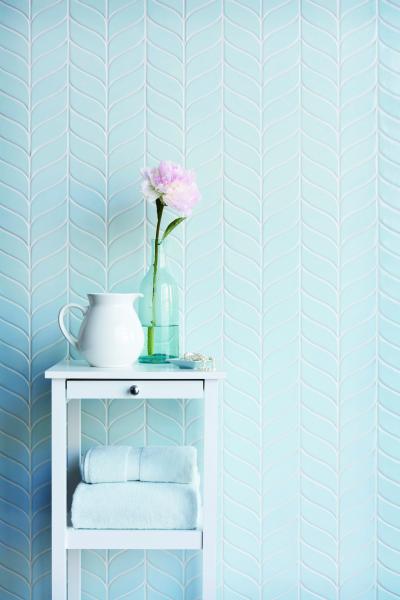 The company has expanded its 6th Avenue collection with five new colors— Grass, Lemongrass, Marlin, Ice Blue, and Ink—and six shapes and mosaics, including an arabesque, an elongated hexagon, and classic and curved chevrons (shown in Ice Blue).
Ideal for use in applications where extra slip resistance is required, Saddle Brook XT offers wood-look planks with a wet dynamic coefficient of friction over 0.6, which is higher than the 0.42 required by ANSI. The 5⁄16-inch-thick glazed porcelain tile is available in a 6-inch-by-36-inch plank in four colors, including Oak Trail (shown).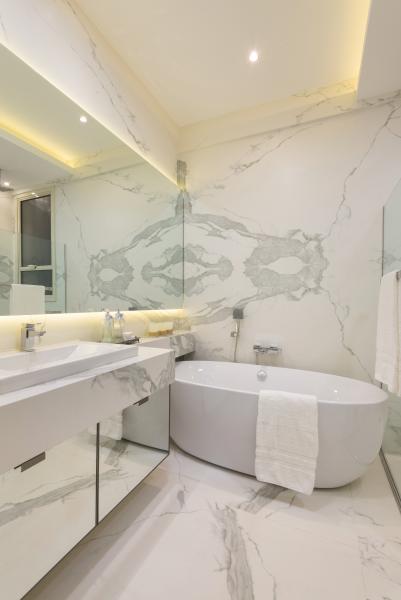 The manufacturer's sintered compact surface is maintenance free, durable, and heat resistant. Shown here in Dark Grey Estatuario, the product meets the demand for white-veined marble and allows designers to create book-match installations.
This story first appeared in the May/June 2018 issue of PRODUCTS magazine. See the print version here.