Bath product manufacturer Duravit has announced two winners and four runners-up in its sixth annual Designer Dream Bath Competition.
One winner was announced in two categories, Built and Unbuilt. The Built category, which considers projects completed in the last five years, was won by David Gonzalez-Blanco of South Florida firm Billy Blanco Designs. Honorable mentions went to the firms White Arrow and Falken Reynolds. In the Unbuilt category, which tasks designers with redesigning their own bathrooms using Duravit's new Brioso and XSquare collections, Frevent Design took home the top prize, with honorable mentions going to OAD Interiors and AD-WO.
The jury of designers, architects, and media awarded the projects for their ability to problem solve and design using Duravit products.
"This year's winning designs encompass what the Duravit brand is about: clever design combined with beautiful aesthetics," says Tim Schroeder, president of Duravit USA. "It's always inspiring to see how our winners, honorable mentions, and all entries use Duravit to solve their design problems and enhance their homes and projects."
As a reward for his winning design, Gonzalez-Blanco will receive a $5,000 credit in Duravit products for use in a future project. Frevent Design will receive $10,000 to make its winning Unbuilt plan a reality.
See the winning designs below: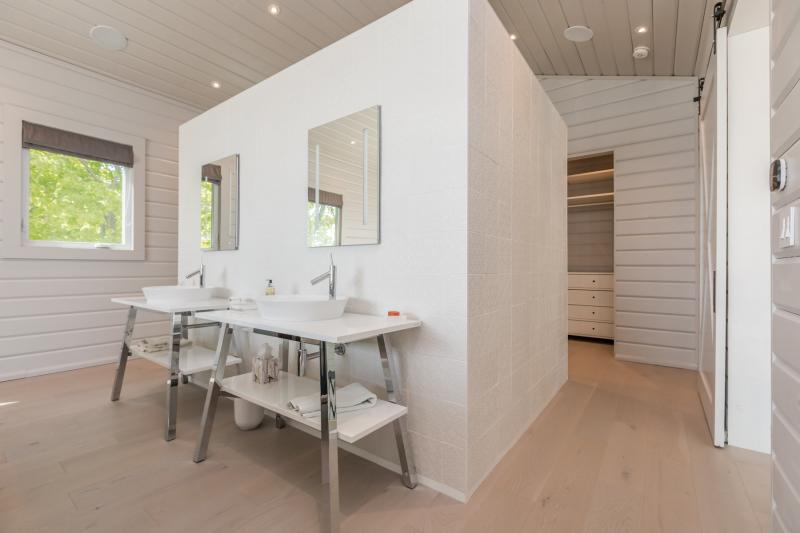 Gonzalez-Blanco's design relied on Duravit's Cape Cod collection to design a waterfront master suite in Ontario. He combined picnic table-inspired vanities with a softly curving freestanding bath and aqua blue tile.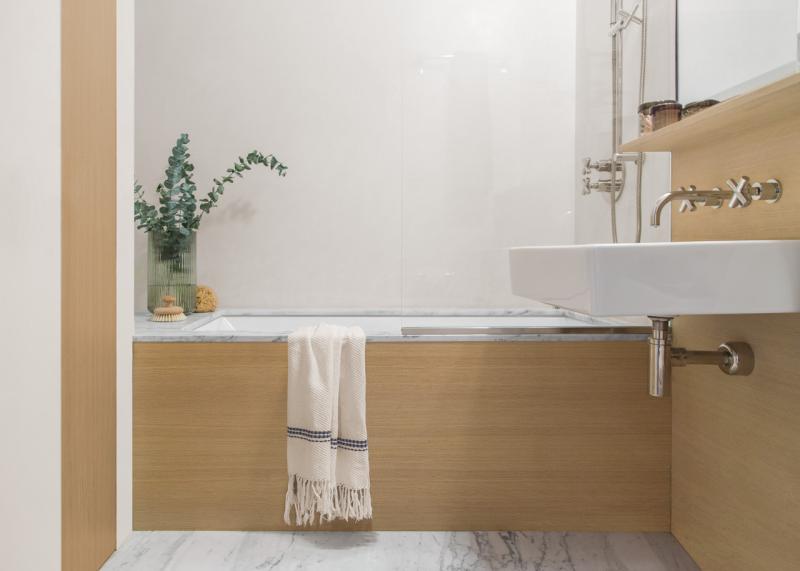 White Arrow used a wall-mounted sink from Duravit to save space in this small but open bathroom. The firm also juxtaposed the white porcelain against a light wood backdrop.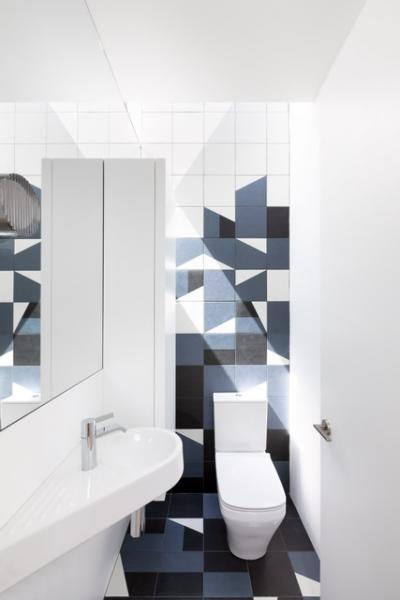 A unsymmetrical wall mount sink saves valuable space in this small, white bathroom by Falken Reynolds, while dark blue and black tiles add color and warmth.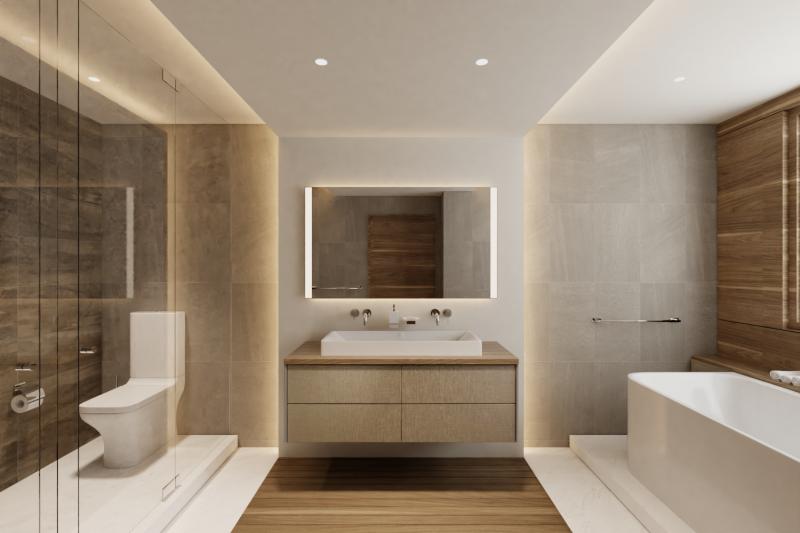 Frevent Design used the XSquare sink and vanity, placing crisp white porcelain and straight lines against a wood finish to create a warm but light look.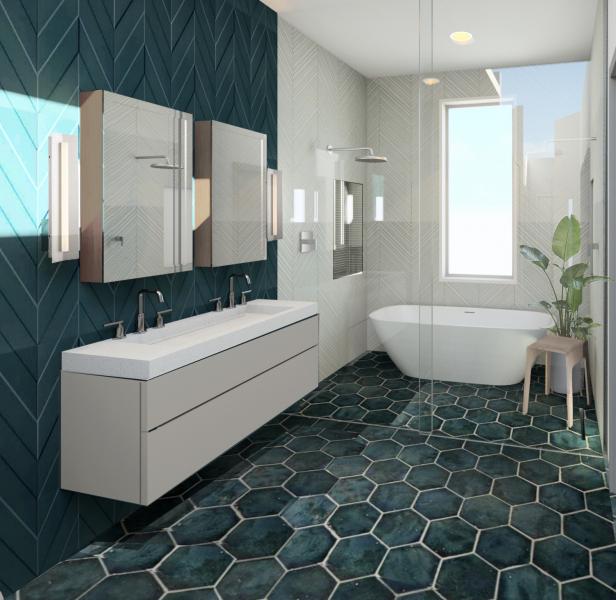 OAD Interiors used XSquare to design a modern bathroom in teal, white, and gray.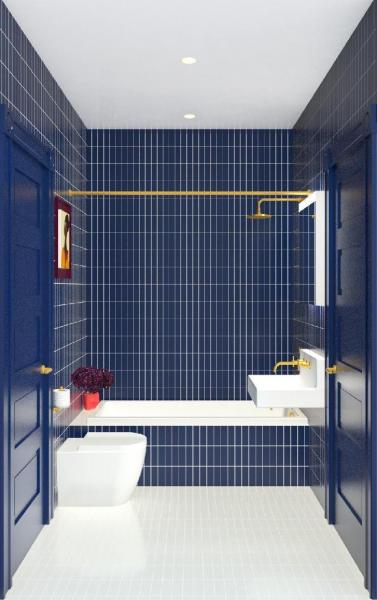 AD-WO's dark blue bath is brightened by a Duravit toilet, sink, and bath.
Read more design competition news from PRODUCTS: