French fireplace manufacturer Focus Fires has introduced what it calls the first suspended, sealed product with a balanced flue system.
"The Slimfocus, the latest creation from Dominique Imbert's design studio, is the sleek result of a quest for aesthetic fluidity, minimum volume and excellent heat performance," the company says.
Made from steel, Slimfocus Suspended wood-burning fireplace features a closed hearth so it's ideal for highly insulate and tight buildings, the company says. It draws in air for combustion through the smoke evacuation flue and has an 82 percent efficiency rating.
What's more, Slimfocus pivots on its axis so it can be positioned to face different parts of the room.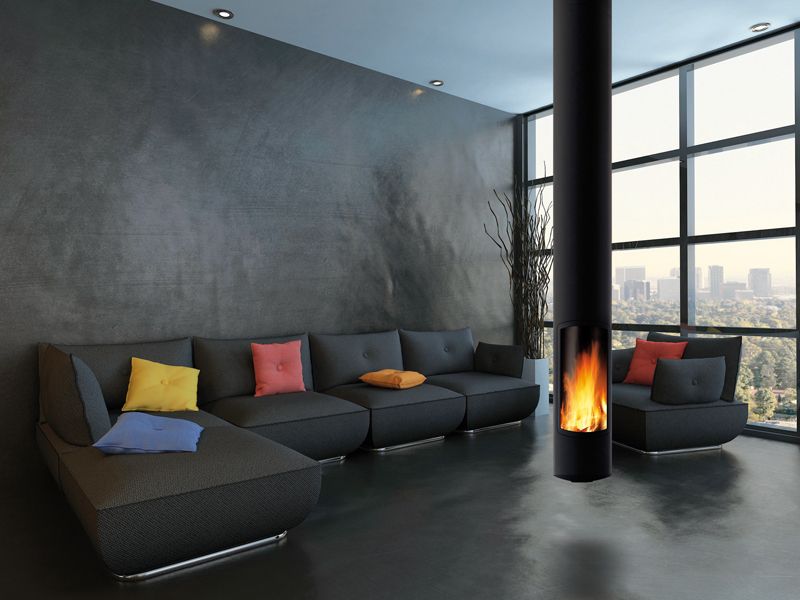 The unit hangs from the ceiling with a made-to-measure flue and other adaptation parts. Available colors are matt black (standard) or anthracite grey (optional).
Slimfocus is distributed by European Home in Middleton, Mass.