Concrete LCDA, a maker of ultra-lightweight interior wall cladding, has introduced a collection of new products that offers a modern interpretation of traditional paneling.
Panbeton is a collection of lightweight concrete wall panels that features a genuine raw concrete front and a back made from ultra-light foam. The manufacturer says the resulting construction yields a product that's lightweight and easy to cut and install. The panels "offer a simple solution for creating a contemporary atmosphere with an authentic material: concrete," the company says.
"Once installed, the Panbeton panels are like genuine concrete walls formed on the spot," the company writes in its documents. "In this way, they make it possible to recreate the uncluttered environments inspired by architects such as Le Corbusier or Tadao Ando, which are the sources of inspiration for Concrete LCDA."
The brand's two most recent introductions, including Panbeton, are collaborations with French designers Matali Crasset and Patrick Norguet.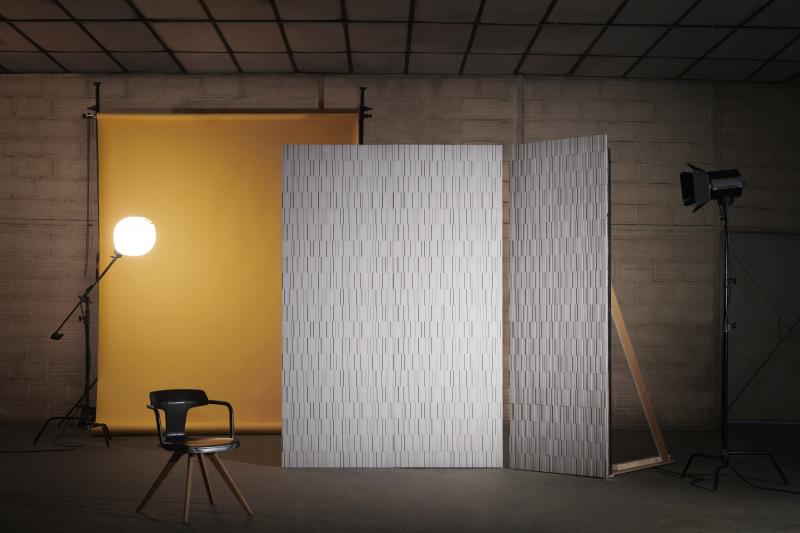 Panbeton Harmony
Haussmann Minimal, by Crasset, is a modern interpretation of a familiar wainscoting. "This modern mix mocks the codes of interior design and integrates French bourgeois mouldings and decor into the modernity of concrete, creating a kind of absorption of decorative codes into a contemporary language: a decorative oxymoron," Crasset explains.
"Certain parts of Haussmann evoke the feeling of an 18th century or classic Haussmannian French apartment through the repetition of faux carpentry and trimming," the designer says.
Another product in the line, Made in Haussmann, is a more traditional looking wall paneling.
Norguet's new designs for the brand include Bouchardé and Harmony.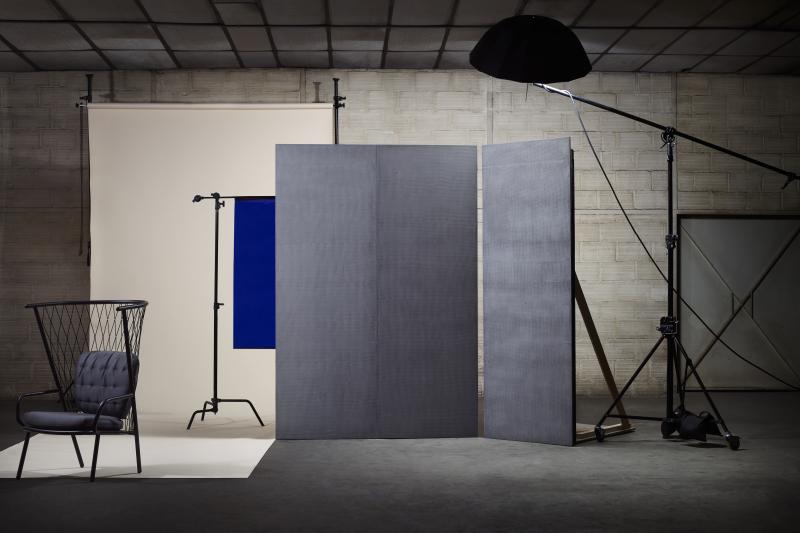 Panbeton Bouchardé
"Bouchardé is both a material and a surface," the designer says. "For this new collaboration, I wanted to treat concrete as a material before anything else. So I focused on creating a regular/irregular texture. The result is a palette of raised surfaces, a vibration that brings together the finishing work and the use of concrete on a horizontal surface."
Harmony, on the other hand, takes on the appearance of building blocks. "I wanted to work on the material's structure through rhythms and a specific framework," Norguet explains. "The regular and irregular design of these panels makes them very unique: harmonious modulations that give a beautiful depth and a feeling of movement to the surface."
Panels measure one inch and come in standard dimensions of 102.36 by 35.43 inches, while some models are available in 102.36 by 47.24 inches, 137.80 by 35,43 inches, and 137.80 by 47.24 inches. The panels are also available in a range of made-to-measure sizes, designs, and textures.
Though Concrete LCDA sells its products throughout North America, the company recently opened showrooms in New York and Los Angeles.