Infinity Drain has redesigned its new clamping floor drain into a more compact size, allowing for easier installation of a linear drain against the shower wall.
The smaller size also eliminates the need for flooring material between the drain and the wall tile.
"This new patent-pending, redesigned clamping floor drain is the ultimate problem solver for linear drain systems against the shower wall," says Jonathan Brill, president of the company. "Our customers and installers have been asking for a solution to this installation hurdle, and we've come up with an answer. We are proud of this industry breakthrough and believe it's the true definition of an innovative product."
The drain measures 3¼ inches in diameter at its narrowest part (compared to the traditional 6½ diameter). Plus, tile installers no longer need to install tiles between the drain cover and the wall.
It's available in three materials—cast iron, PVC, and ABS. The products are fabricated in Long Island, NY.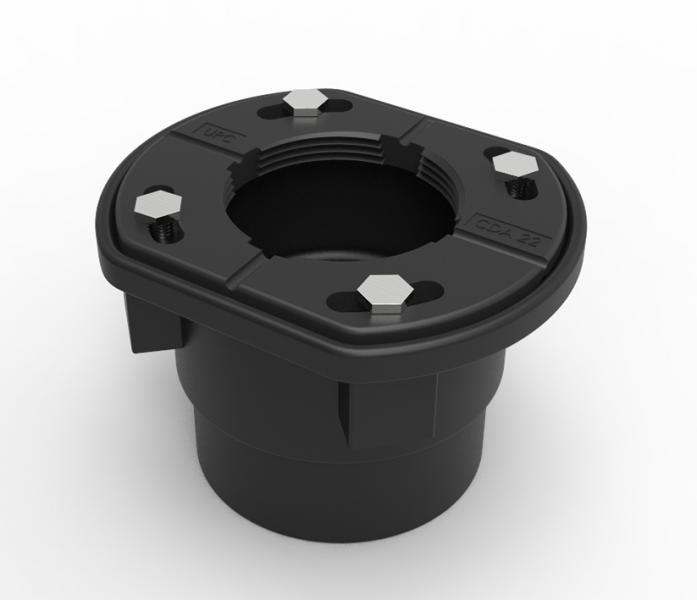 See more drain news below: