WilsonArt has released its 25-piece Material Celebration collection, inspired by the beauty of natural wood and artisan craftsmanship.
The new line was especially inspired by the Maker Movement, a new movement of creativity and artisanship in the digital age.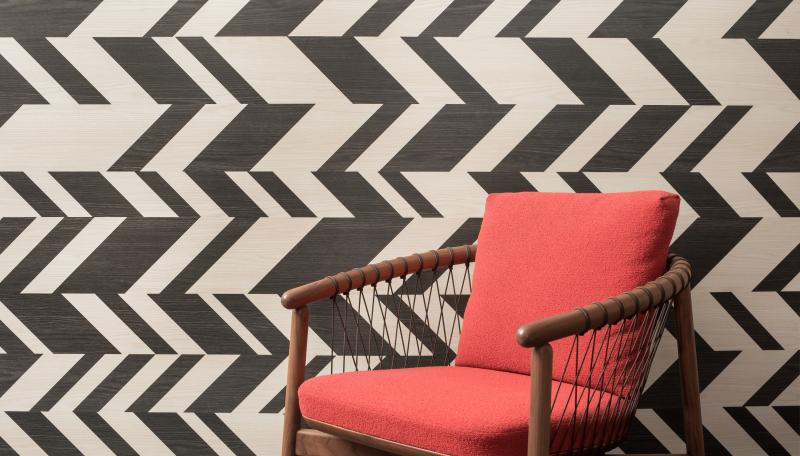 Ebony Modern Chevron
"As it evolved, Makers behind the Movement have inspired countless industries to move away from an off-the-rack, one-size-fits-all approach to an approach that individualizes products, creates them in small batches and brings them to market rapidly as new trends emerge," says Andrea Flint, Sr. Product Designer at Wilsonart. "Our Material Celebration Collection embodies the spirit of the Maker Movement; products designed through invention, creativity and resourcefulness."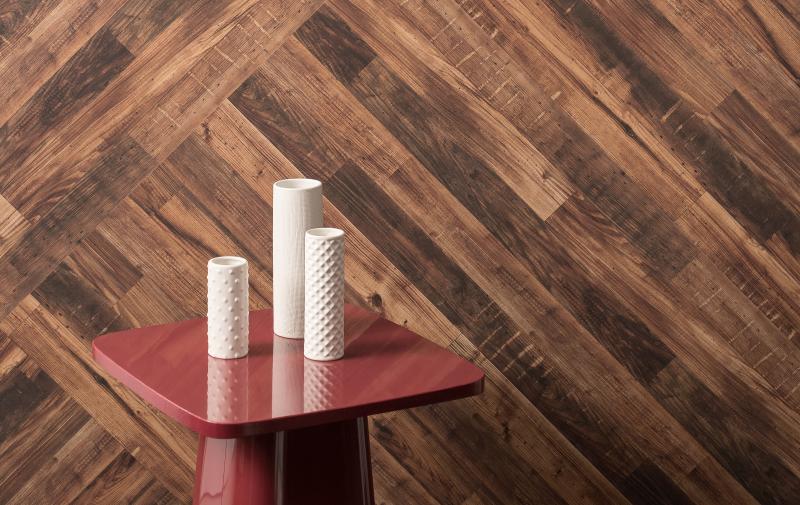 Diagonal Amber Chestnut
The new line of laminate surfacing includes a variety of patterns, including marquetry, blocking, herringbone, contemporary chevrons, lace, and tweed. Three options model abstract textiles, while two geometric patterns offer a retro look.
Eleven of the collection's 25 patterns are modeled after natural wood designs, including patterned plank designs and solid oak and maple looks. Additionally, seven rift sawn crossgrain patterns provide a sustainable way to get a look that is typically wasteful of lumber, the company says.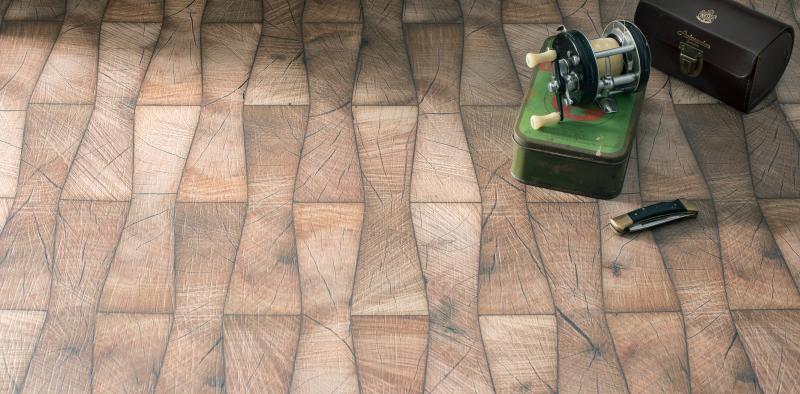 Blocked Bowtie
The high pressure laminate surface is made using phenolic-treated kraft paper, a decorative layer, and a protective melamine covering made from tree fibers. The product is made partially from post-consumer recycled paper, making it a sustainable surfacing option, the company says. Wilsonart is a member of the U.S. Green Building Council and is Greengaurd certified.