Known for its handcrafted sinks, Lenova has moved into a new kitchen category with its TKO Touch hands-free kitchen faucet.
The new TKO faucet can be activated by a tap on the faucet body with a user's wrist or forearm, and a second tap will turn the water flow off. Lenova says the faucet keeps kitchens cleaner and "fosters improved sanitation by reducing the potential spread of bacteria" that can come from touching a faucet handle while cooking.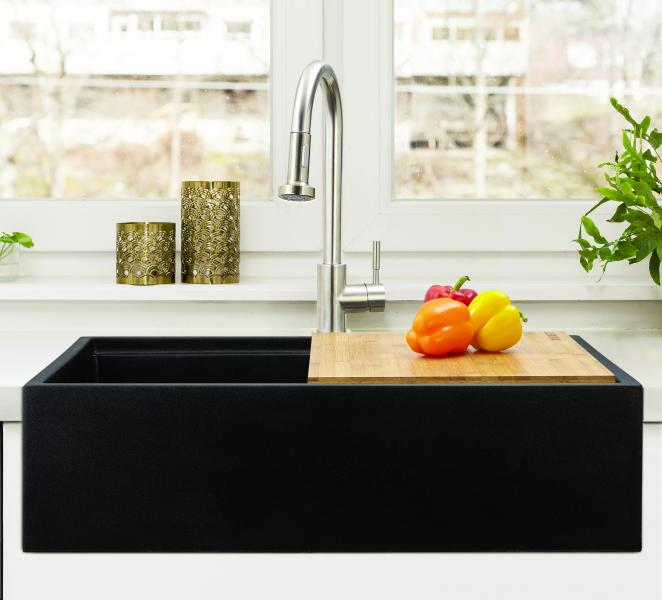 Made from lead-free brass, the TKO faucet features automatic shut-off and integrated sensors with LED lights that indicate water temperature. It is powered by four AA batteries, meaning it will be unaffected by power outages.
In addition to its hands-free technology, the faucet includes a pull-down adjustable sprayer and a single lever handle. It has a PVD finish in brushed nickel or polished chrome.
Read more from PRODUCTS: