Good houses have many things in common— a thoughtful, efficient floor plan, pleasing elevations, and well-executed details, to name a few. Another similarity is good lighting.
Done in layers (see "Learning to Love Layers," below), a home that has a comprehensive illumination strategy offers ambient and accent lighting, as well as various types of task lighting. The American Lighting Association (ALA) says this approach leads to a system that's functional and stylish, making life easier for homeowners.
The challenge for construction professionals, however, is figuring out the priorities of consumers and homebuyers. In a 2016 consumer lighting preferences study, ALA sought to do just that, hoping to gain a better understanding of how consumers think about, shop for, and buy lighting. Specifically, ALA wanted to know where consumers find lighting ideas and inspiration and which product attributes are most important to them.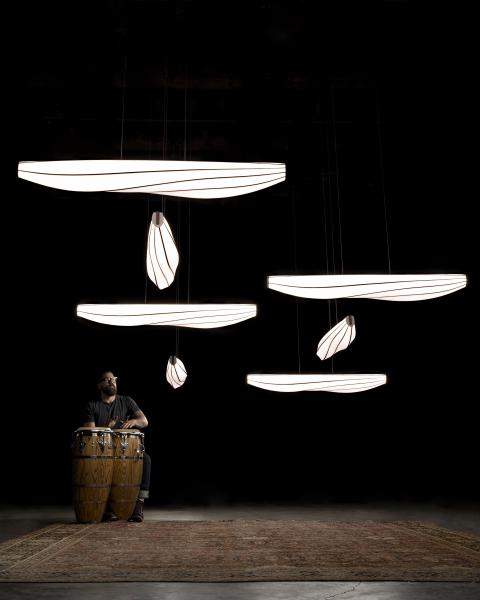 2. CERNO
The brand's newest linear light, the Lenis, features soft lines with pronounced curves. Paying homage to the founders' friendship and love for surfing and sailing, the fixture is constructed of precisely bent elements wrapped in form-fitting fabric, like a boat hull.
The study found that 49 percent of respondents agree that lighting should be used to add an element of design to a space. In addition, 50 percent of respondents strongly agreed that design is the most important lighting attribute, followed by quality.
But lighting design is not the only thing residential construction pros need to consider. As smart home technology matures, professionals must determine what features and options buyers want and what will be most useful.
In 2015, Coldwell Banker Real Estate surveyed 500 of its sales associates to get a better understanding of smart home preferences among buyers. Sixty-four percent of the sales associates agreed that buyers are more interested in homes with smart home features and technology than they were two to five years ago; 62 percent said more buyers were interested in controlling their home technology through their mobile device; and nearly 60 percent said they were seeing more smart home features in listings than they did two to five years ago.
"Products and features once reserved for only the highest priced properties are now found in homes across the United States at various price points," Coldwell Banker said in the report. "The proliferation of this technology is not only changing the way Americans live, it's also changing their tastes and expectations when shopping for real estate—so much so that making your home 'smart' may be smarter than you think."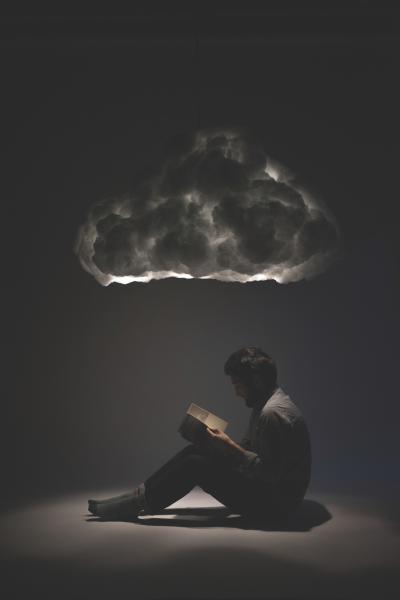 The Cloud is an interactive light/speaker system designed to mimic a thundercloud. Using motion sensors, Cloud fixtures detect a user's presence and create a unique lightning and thunder show dictated by movement. A speaker system allows users to stream music via Bluetooth devices. Colorchanging LEDs adapt to the desired lighting color and brightness. See exclusive digital content for this product here.
Learning to Love Layers
According to the American Lighting Association (ALA), the best lighting plan for a house is one that involves layers. Done correctly, layering results in a "truly stunning space that is both functional and stylish," the association says.
What are the different layers of lighting, and how can you incorporate them into each of your rooms?
Here are the ALA's suggestions:
1. Ambient lighting—the overall lighting in the room—should provide a comfortable level of brightness without glare. It can come from a ceiling-mounted fixture, a series of recessed fixtures, or any other combination of lighting.
2. Task lighting allows homeowners to do what they want safely and without eye strain. Undercabinet lighting in the kitchen helps people prepare food, while sconces by the bathroom mirror help owners with grooming. Place the lighting to avoid glare and shadows.
3. Accent lighting adds drama to a space and is often used to highlight the texture of walls.
4. Accent lighting, such as lighting in cabinets and on shelves, can also be used to highlight beautiful objects.
5. Art makes a much bigger impact when it is well lit. You can use recessed ceiling fixtures that can be directed toward the wall or use picture lights that mount onto the wall.
6. Accent lighting can direct light onto surfaces or onto objects—or the light itself can be the accent. Decorative lighting can be used to brighten the space.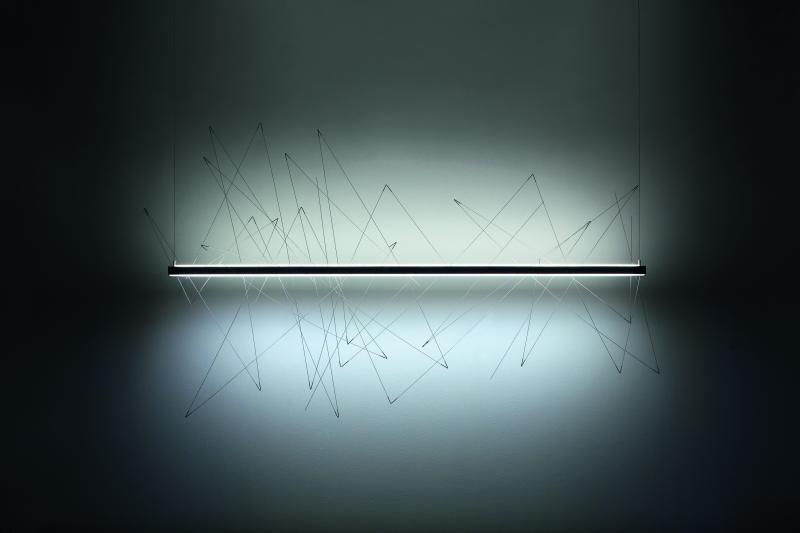 4. PALLUCCO
The brainchild of Japanese designer Kazuhiro Yamanaka, Graffiti is a stainless steel fixture featuring sticks that homeowners can arrange on a magnetic frame to create a custom look. Available as a wallmount or a ceiling fixture, the frame gives off light that emphasizes the feature drawn by the steel sticks.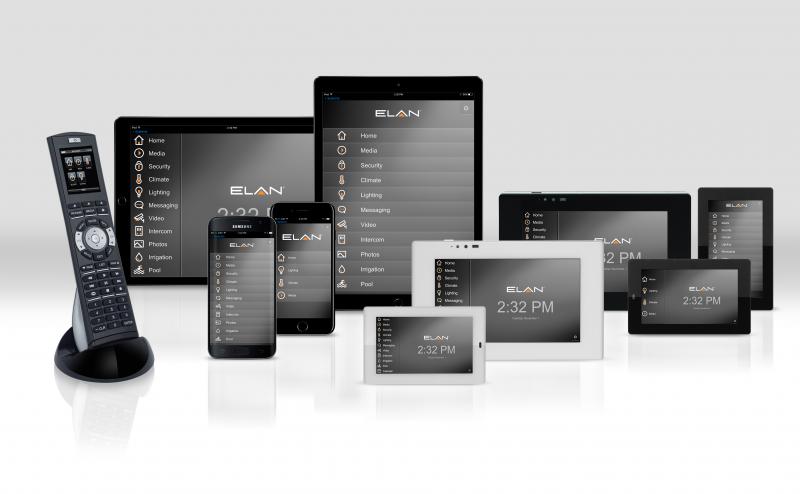 5. ELAN
The manufacturer's New Home Program helps dealers serving production builders, custom home builders, architects, and designers. It provides installers with a range of control solutions and sellthrough services that are personalized to meet the needs of each project. Benefits to the trades include aggressively priced packages, project oversight, and model home and incentive programs.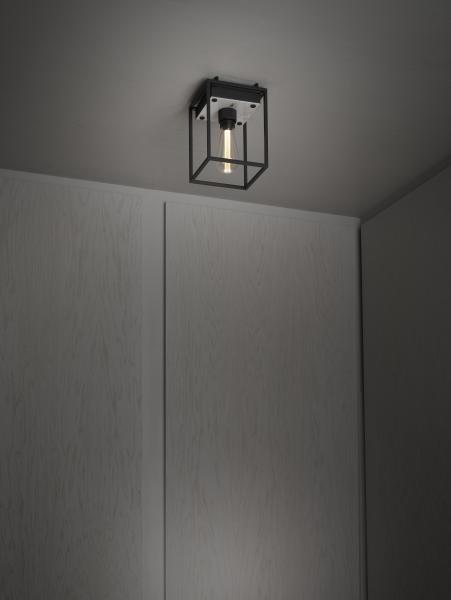 Inspired by London's steel skyline, Caged is a collection of architecturally designed, modular lighting solutions. The Buster + Punch concept takes a simple box light and transforms it into a series of building blocks, including eight interchangeable wall and ceiling options. See exclusive digital content for this product here.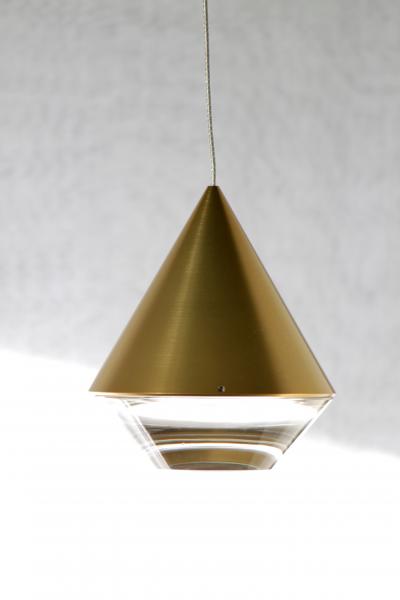 7. ARCHILUME
Inspired by minimalist shapes condensed to their most basic form, Alto is defined by an upper cone and a jewel-like transparent base. It emits a warm light that is free from glare, the company says. The LED unit has a color temperature of 3000K at full brightness.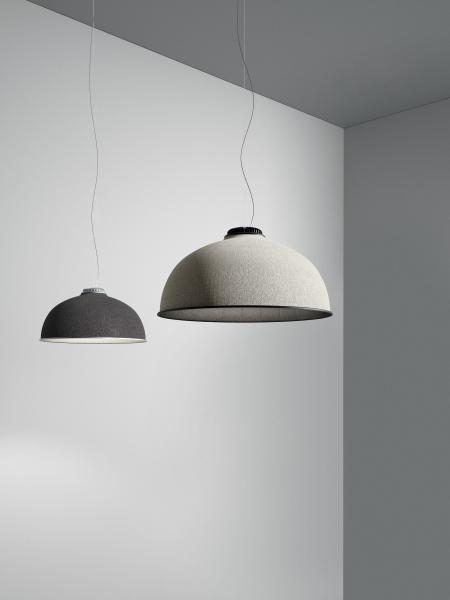 8. LUCEPLAN
Farel is the result of the brand's effort to develop a fixture that combines high-quality lighting and sound-absorption. The LED fixture's dome structure is made from soundabsorbing thermoformed material with an outer fabric cladding. It can be customized in a combination of shade colors for the outside and inside.
This story originally appeared in the July/August issue of PRODUCTS magazine. See EXCLUSIVE content in the print version here.