Designer Robin Wilson specializes in healthy homes that promote eco-friendly principles, such as clean indoor air, water conservation, and energy efficiency.
Lighting and technology play a big part in her projects, says the author and speaker. "Lighting has advanced with the use of LED options and linked smart products, along with safety options that are incorporated into areas such as stairs," Wilson says. The designer also has begun to specify thermo/motion sensors for hallways, basements, and laundry rooms "so that clients can walk into a hallway and the lights will turn on as they advance into the area, and then turn off with a predetermined timer."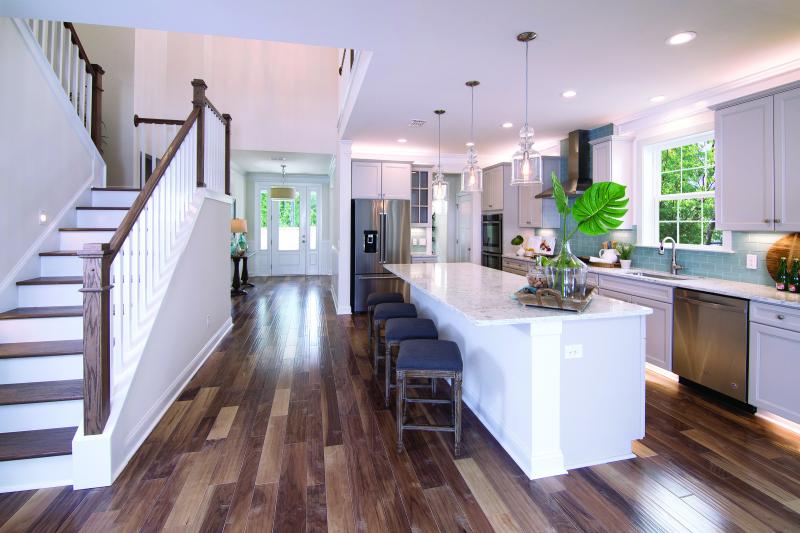 Photo courtesy of Progress Lighting
1. For safety reasons, designer Robin Wilson specifies lights so homeowners can easily walk around their homes at night. Her go-to for staircases is Progress Lighting's P6832-2030K LED step/wall light, a 5-watt product with a 120-degree beam spread. Measuring about 5 by 3 inches, it comes in three finishes and can be used indoors or out. progresslighting.com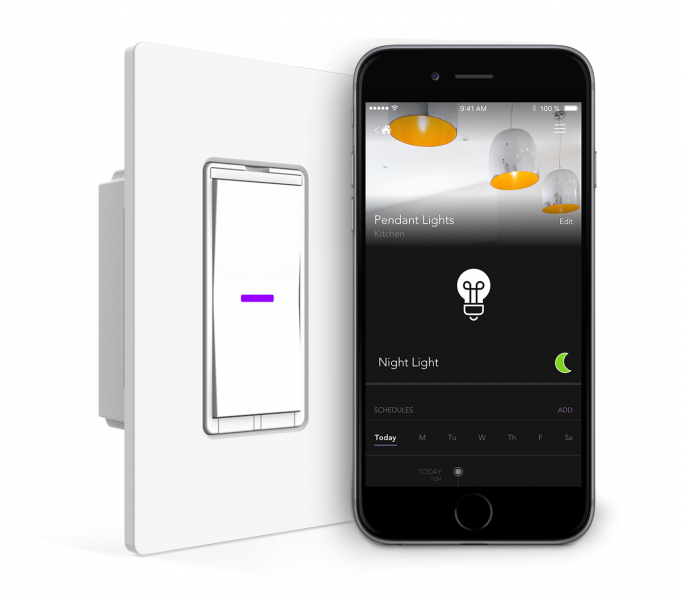 2. Wilson is a huge fan of under-cabinet lighting and often specifies it in kitchens. Progress Lighting is her brand of choice, but she pairs lights with switches from iDevices. Compatible with Amazon Alexa, Google Assistant, and Apple HomeKit, the Wi-Fi–enabled controls allow voice activation, remote control from a mobile device, and scheduled lighting scenes. idevicesinc.com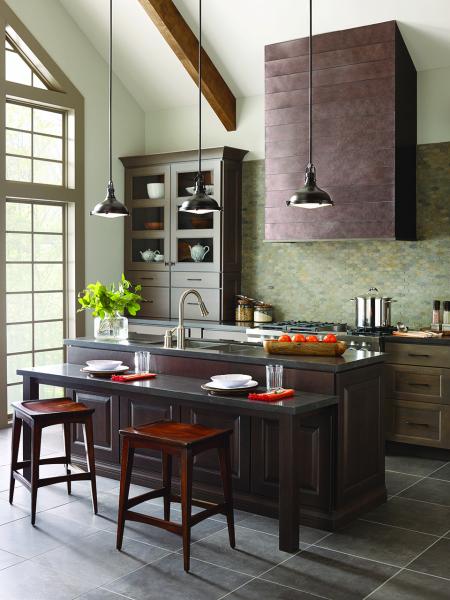 Photo courtesy of Progress Lighting
3. "Pendants continue to be a design standard for most kitchens, especially above islands and seating peninsulas, allowing the space to become a gathering place multiple times during the day," Wilson says. She particularly likes the nautically inspired Fresnel Lens line from Progress Lighting. Featuring LED technology, it comes in brushed nickel, oil rubbed bronze, or polished chrome in a choice of pendant, mini-pendant, flush-mount, and semi-flush–mount fixtures. progresslighting.com
This story originally appeared in the July/August issue of PRODUCTS magazine. See the print version here.
See more Picks From Your Peers: