Architectural designer Kim Lewis is known as the Little Lady With Big Ideas, and she puts those ideas to work on ABC's Extreme Makeover: Home Edition and in residential projects across the U.S. The right surfaces, she believes, are essential to a project for looks as well as for solving problems.
"The surfaces should feel like part of the architecture," she says. "I always wrap materials on outside corners. The selections out there can bring walls to life, so have some fun! Surfaces are like fashion ... if the ceiling is kind of low, run the tile vertically to create an optical illusion."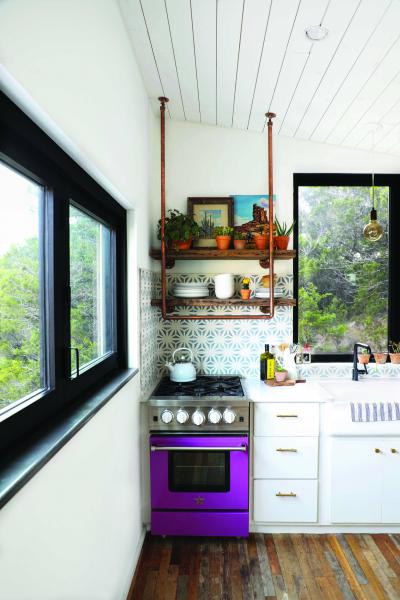 Photo by Joey Puterbaugh
One of Kim Lewis' favorites is cement tile. "It has such a raw beauty," she says. "It's the matte finish and patterns available that draw me in." Catalonia Gray from Clay Imports (shown on the backsplash in Lewis' tiny home) measures 8 inches square and just over 1/2-inch thick. It comes in 60 colors. clayimports.com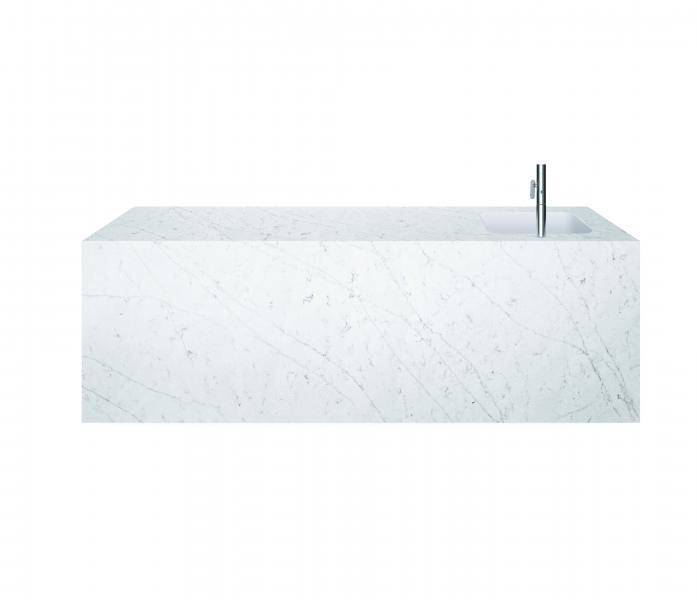 Like many designers, Lewis has a preference for quartz countertops. Her pick is Statuario from Silestone's Eternal Series . "It was the perfect selection for us," she says of the surface in her tiny home. "I love how the texture looks like marble, but the durability is everything in a small space." Highly resistant to heat, staining, and scratches, quartz surfacing comes in a wide selection of colors and styles. silestoneusa.com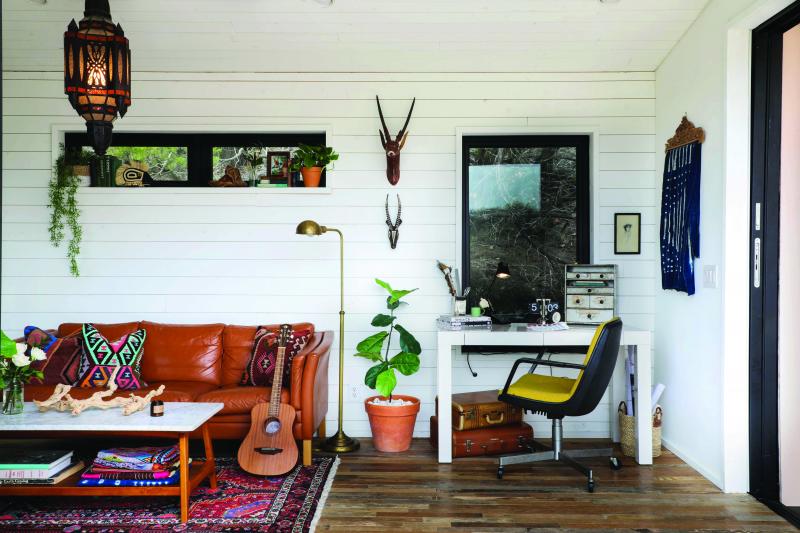 Photo by Joey Puterbaugh
Despite her love of alternative materials, Lewis remains a fan of an old favorite: "For flooring, I still prefer real wood, and reclaimed for that matter!" Usually made from old-growth trees, salvaged wood flooring has tight growth rings, so it's stable, moisture resistant, and dense. Designers and architects say it also has more character.
OTHER FAVORITES
Clé Tile, terra-cotta, cletile.com
Daltile, penny rounds, daltile.com
This story originally appeared in the May/June 2018 issue of PRODUCTS magazine. See the print version here.
See more Picks From Your Peers from PRODUCTS magazine here: